Even Syrians Feel Sorry For Gaza
"Our partner in death, Gaza, we are sick of dying in vain."
The Israeli military campaign in Gaza has occupied much of the world's attention over the last four weeks. More than 1,800 Palestinians have died in the fighting, while thousands more have been injured and Gaza's homes and infrastructure have been largely destroyed.
Meanwhile, the situation in Syria has also continued to disintegrate. More than 170,000 Syrians have been killed in four years of fighting, according to the Syrian Observatory for Human Rights. What began as a nonviolent uprising against President Bashar al-Assad has since descended into a bloody conflict between government forces, the Islamic State of Iraq and Syria (ISIS), and other armed rebel groups representing a spectrum of interests.
In recent weeks, people have circulated photos of death and destruction in Syria incorrectly labeled as coming from Gaza. But for some in Syria — where before the Syrian war there were around 2 million registered Palestinian refugees — the similarities are so striking that they have shared messages of support for Gaza, too.
From Kafranbel, Idlib: "Our partner in death, Gaza, we are sick of dying in vain. Maybe the time has come for us to understand that death could only be the path of life when our goals are clear and our leaderships are united."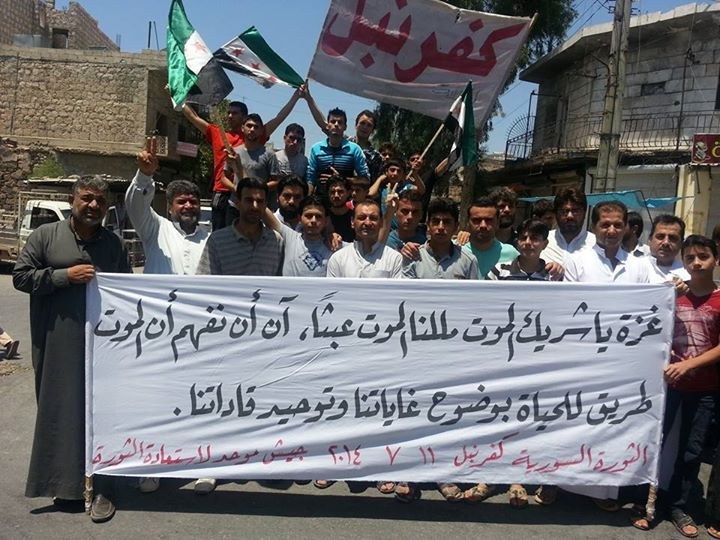 "Gaza... You are in the hearts of Dara'a camp."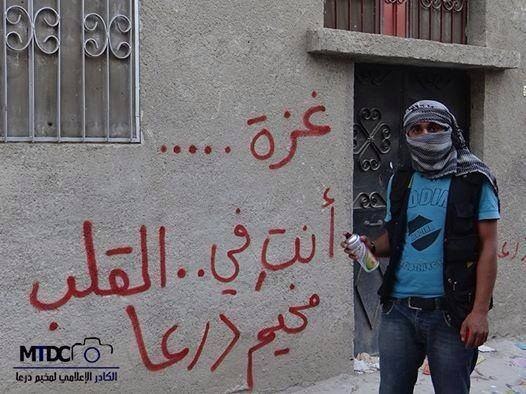 From Aleppo, Syria: "Gaza."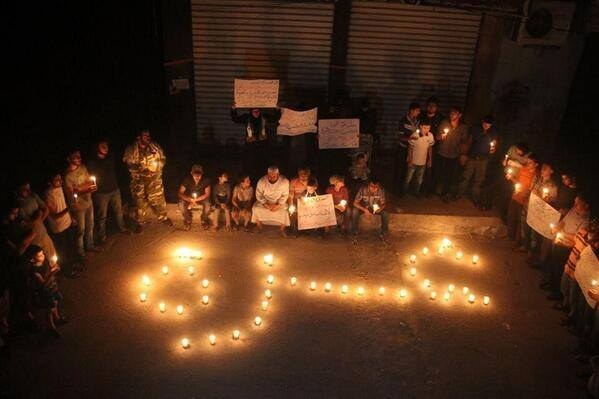 "Daraa's wounds are speaking. Patience, Gaza."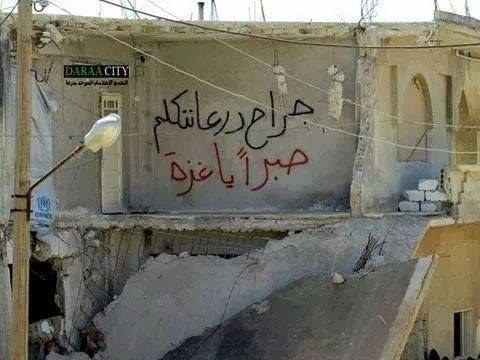 On the left: A "Syrian airplane" with a sign reading "To Aleppo" [where the Syrian government has been barrel-bombing civilians]. On the right, an "Israeli plane" with a sign that reads "To Gaza."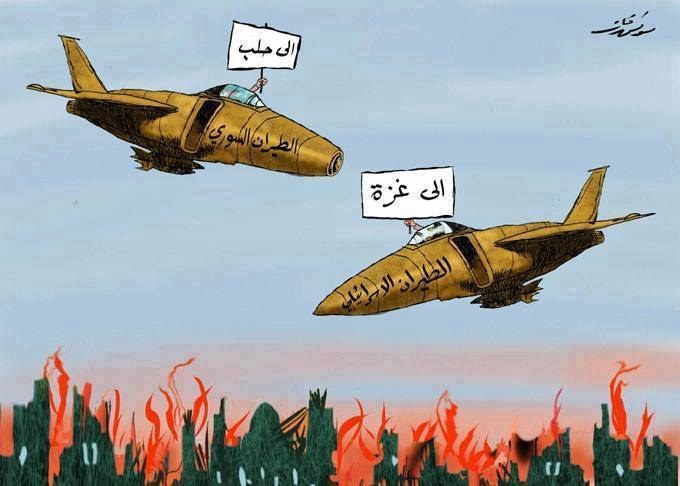 "From the children of Taftanaz to the children of Gaza: your murderer and our murderer are one. We are one people."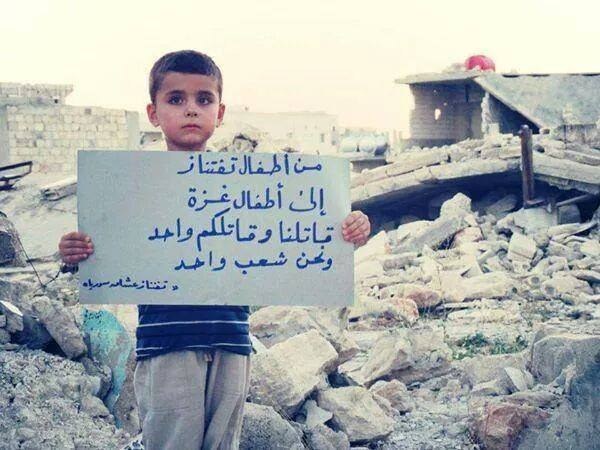 "Dad, is that Gaza or Syria?" "It's all the same."