Ethiopians have started a Twitter campaign, #SomeOneTellSaudiArabia, to protest the abuse of Ethiopians in Saudi Arabia.
The campaign began yesterday with this simple tweet.
The hashtag has since ignited a Twitter storm of fury over Saudi Arabia's abuse of migrant workers.


The campaign came after a recent uptick in violence against Ethiopians in Saudi Arabia, following a Saudi initiative to crack down on foreign workers violating visa rules.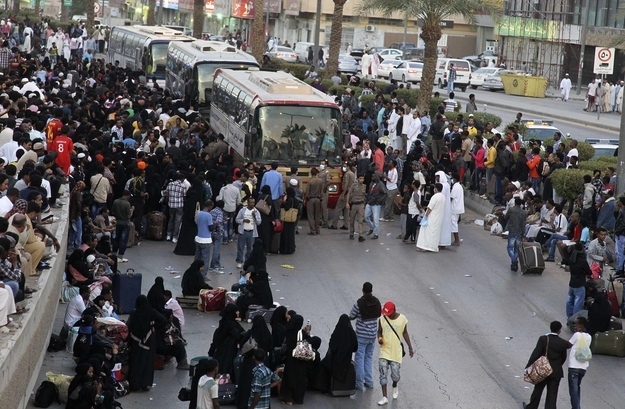 Ethiopian Foreign Affairs Minister Tedros Adhanom has said that so far this month at least three Ethiopians have been killed in Saudi Arabia, as raids and roundups have turned increasingly violent.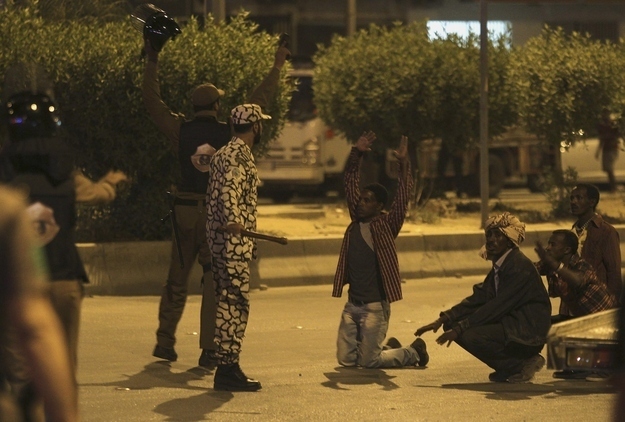 One Ethiopian was confirmed dead in a visa raid last week.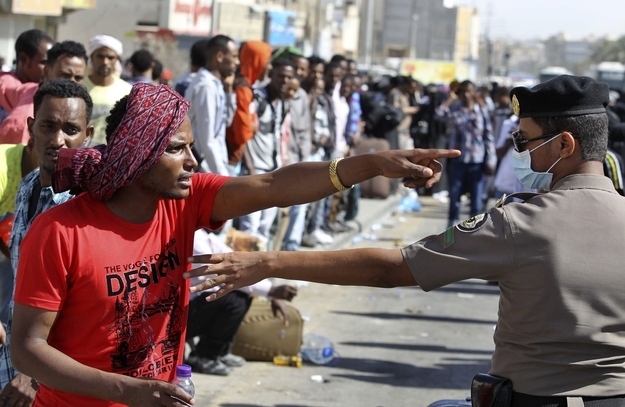 Over the weekend Saudi police forces clashed with Ethiopian and other African workers in Manfouha, a poor district south of the capital, Riyadh.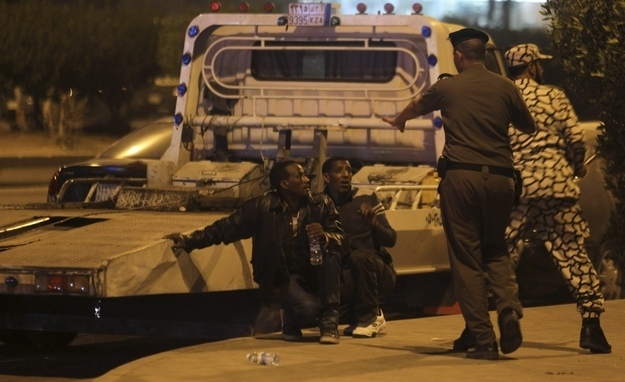 Graphic YouTube videos reportedly of Saudi police and citizens attacking Ethiopian laborers have also gone viral.
Another video allegedly of a Saudi man beating a migrant worker sparked outrage last month, CNN reported. In the video, the abuser says he is beating the victim because the victim inappropriately looked at his wife.
In response, the Ethiopian government has started repatriating citizens, bringing Ethiopians illegally in Saudi Arabia home.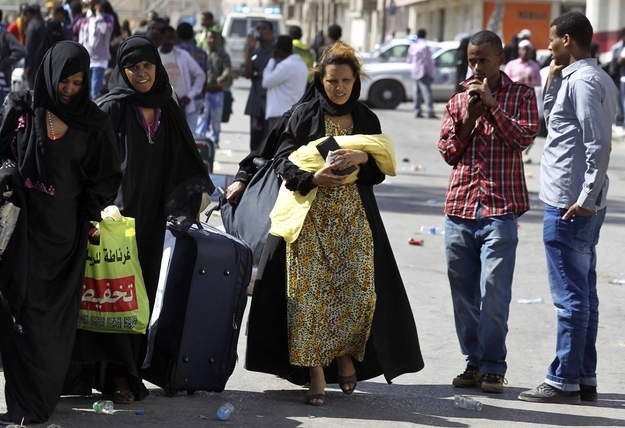 About 50% of Ethiopian youth are unemployed, and millions of Ethiopians each year seek work opportunities abroad. Hundreds of thousands head to Saudi Arabia to work as laborers or domestic workers. Many are sponsored by Saudi families or companies. Others come illegally, often paying smugglers high fees to enter.
Foreign workers make up a huge percentage of the Saudi work force. Nine million of Saudi's 28 million inhabitants are reportedly foreigners. But Saudi Arabian law provides migrant workers virtually no legal protection from employee and police brutality.
In response to the latest outrage, activists started an online petition, calling on international human rights organizations to intervene. While the Ethiopian government faces it's own accusations of human rights abuses, it has been quick to express outrage at the Saudi government. An Ethiopian delegation is reportedly heading to Saudi Arabia today to facilitate the repatriation process and discuss the latest abuses.


Tomorrow the UN General Assembly votes on new members for the UN Human Rights Council — and Saudi Arabia has been campaigning for a spot.
Ethiopia is expected to vote no.