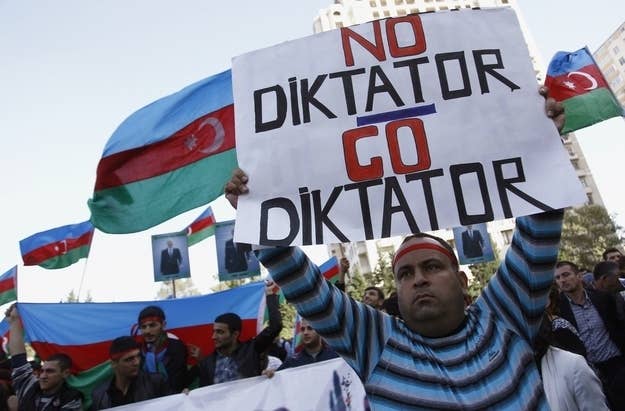 In a move perceived as bizarrely ironic by his critics, Azerbaijan's authoritarian president has been awarded a "Friend of Journalists" prize by local media. President Ilham Aliyev received the award — his second — in an elaborate ceremony on November 24.
Aliyev was chosen based on a survey conducted by the Azerbaijani Committee for Protection of Journalists, as well as other media representatives. He won 89% of the votes, state media reported.
At the acceptance ceremony, Aliyev spoke of his democratic reforms in the country. "Azerbaijan has a free media," he said. "We are interested in further developing it."
He added. "There is no and can not be discrimination against media. There is no restriction on the sale of newspapers. Azerbaijan has free internet."
Aliyev also discussed the importance of media in helping to inculcate young people in a patriotic spirit, according to state media.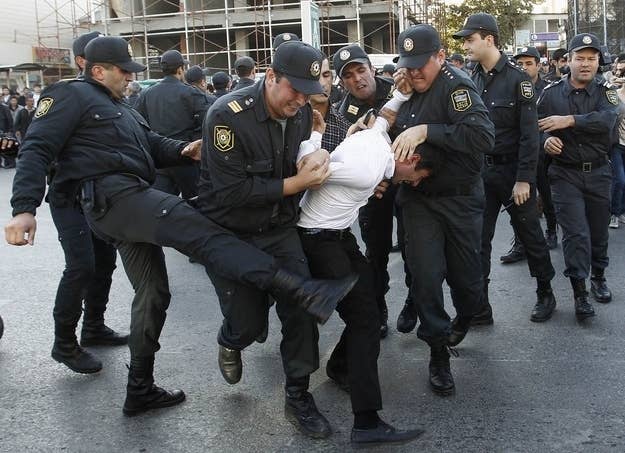 That few inside Azerbaijan objected to Aliyev's friend status is no surprise: a clampdown on media freedom is among many human rights abuses.
Azerbaijan continually wins the distinction of "Not Free" in Freedom Houses's annual Freedom of the Press survey. The Committee to Protect Journalists reports that 5 journalist haves been murdered in Azerbaijan since 1995. Over the past six years, dozens more have been prosecuted and imprisoned based on spurious charges for criticizing authorities. The government uses criminal and civil defamation, as well as a range of other criminal charges, to keep journalists and political opponents silenced. In May 2013, the government expanded the legal definition of defamation and slander to include Internet content. Reports have also documented police — and sometimes unidentified assailants — physically attacking journalists, as well as human rights activists.
"Conditions for freedom of expression in Azerbaijan deteriorated further in 2012, as authorities continued to imprison journalists and bloggers and placed additional limits on access to information," Freedom House's 2013 Freedom of the Press report found. "Violence against journalists has not abated, and the media are harassed with impunity."
The report also found that contrary to Aliyev's statements, the state maintains a de facto monopoly on newspaper ownership, and Internet penetration, while on the rise, remains at around 50% and largely concentrated in the capital city. Media organizations, moreover, are also highly politically co-opted bodies.
In 2012, 11 journalists were imprisoned on politicized charges, including treason, hooliganism, defamation, and violation of public order.
So far this year, HRW has documented at least 7 cases in which journalists have been detained or sent to prison on bogus charges, reportedly in retaliation for their critical journalism.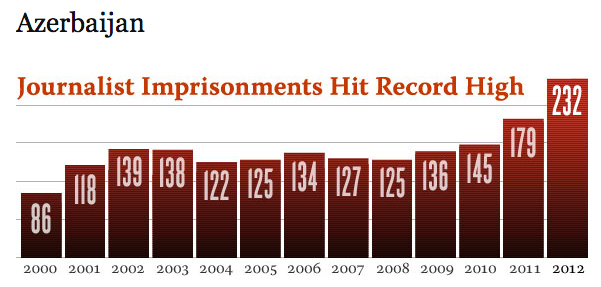 In March 2012, a court sentenced Avaz Zeynalli, the editor-in-chief of the opposition newspaper Khural, to 9 years in prison for reportedly falsified charges of extortion.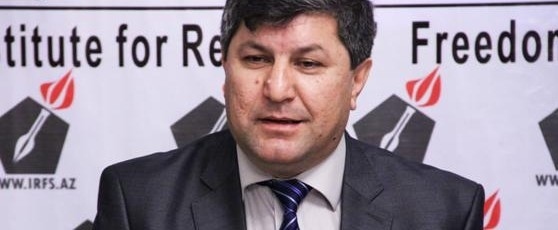 Also in March 2012, independent journalist Khadija Ismayilova exposed an alleged government blackmail attempt: She claims they secretly installed a camera in her apartment and leaked a video of her having sex with her boyfriend to tarnish her name.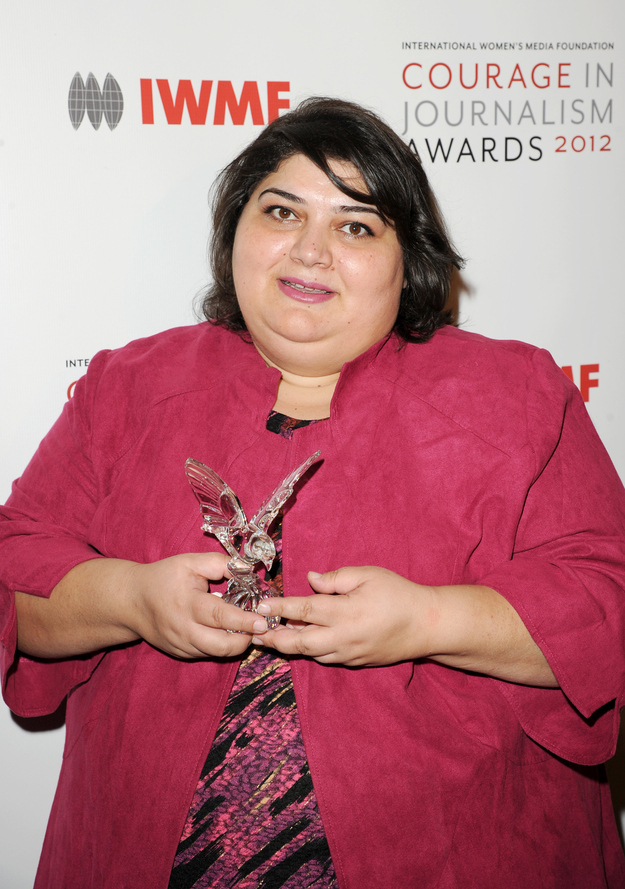 Last week, Azeri journalist Idral Abbasov received a Rory Peck Award for his fearless reporting. In December, he was violently attacked while covering a story on the demolition of houses by a state-owned oil company. He was hospitalized for months.
Outside of the country, critics were quick to call Aliyev's bluff. "I had to check the calendar to make sure that it was not April Fool's day," Girogi Gogia of Human Rights Watch wrote in response to the event.