But Netanyahu has dabbled in a selfie or two himself. Here's one from his official Facebook page.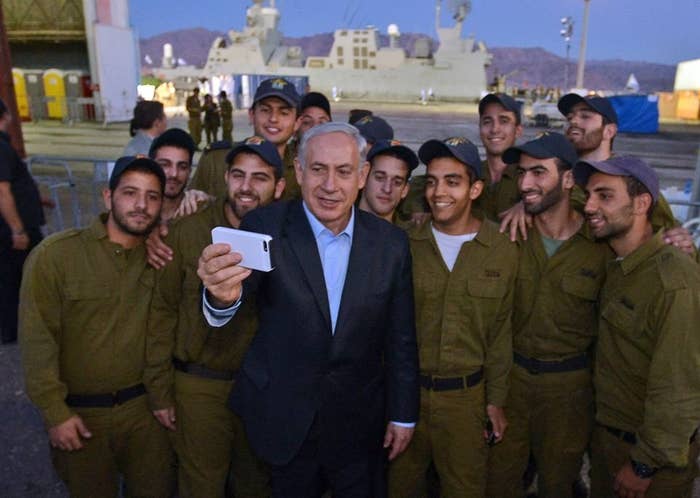 And another.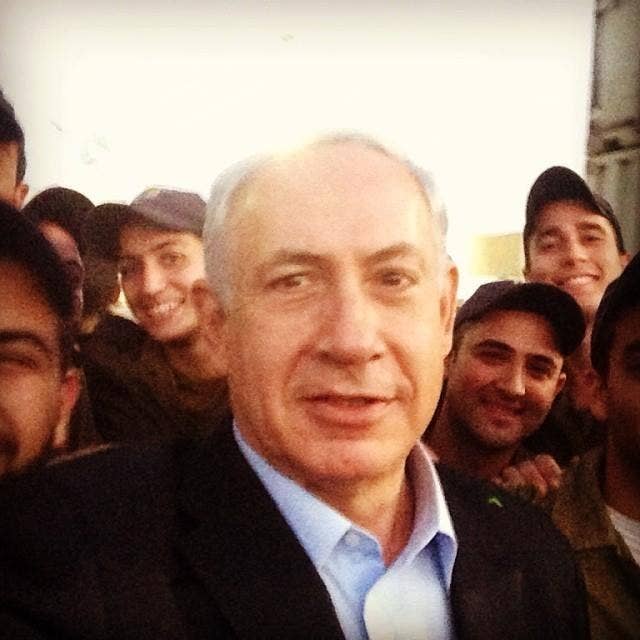 Here is using one of those "electronic gadgets" the kids are slaves to these days.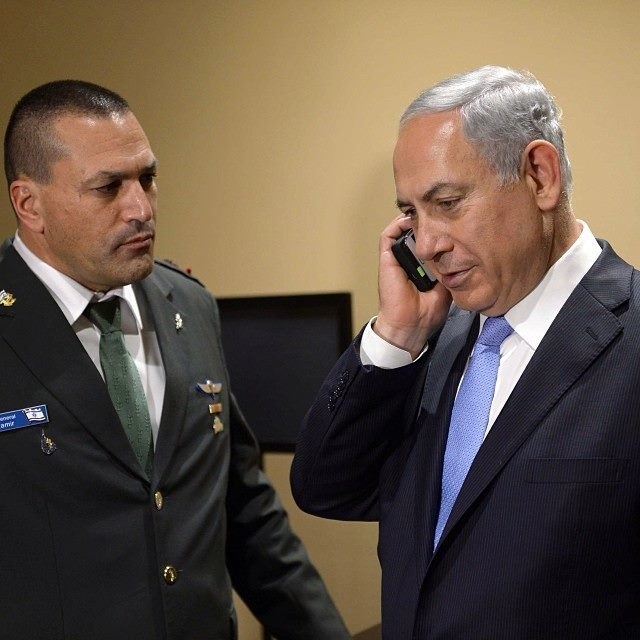 Picture, or it didn't happen.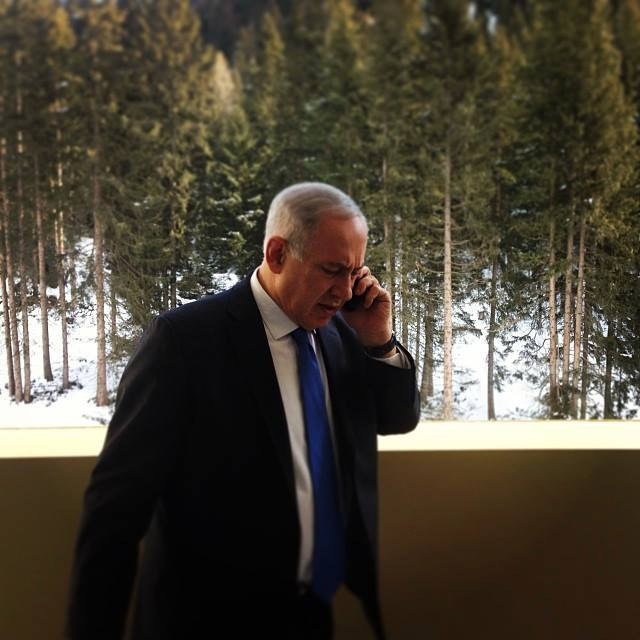 And here's some more from Twitter-world.
"Bibi is really loving this #selfie thingy."
Close up.
Yep. Definitely a selfie.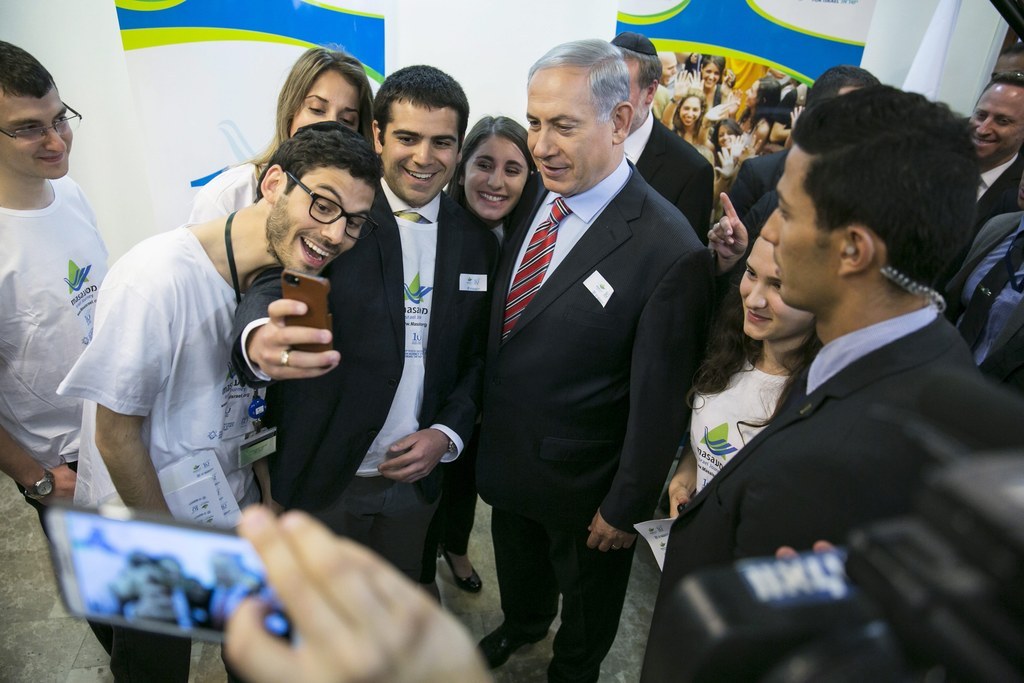 "My selfie?"