Vatican Concludes Six-Year Investigation Of U.S. Nuns' Feminism
The Catholic Church asked that America's women religious "carefully review their spiritual practices and ministry."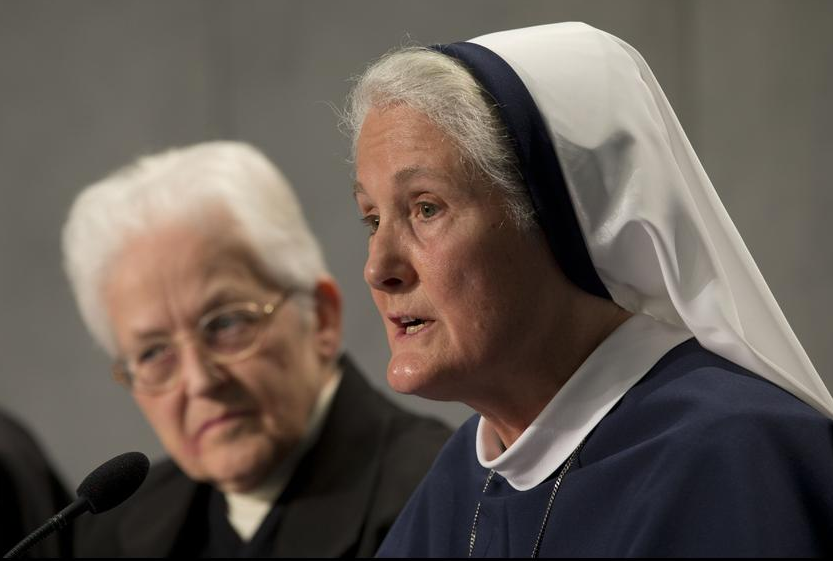 The Catholic Church concluded a controversial six-year review of America's 50,000 nuns with a report released by the Vatican Tuesday.
While many feared more strenuous backlash to perceived excessive feminism among U.S. nuns, the report does ask that American women religious "carefully review their spiritual practices and ministry to assure that these are in harmony with Catholic teaching about God, creation, the incarnation and the redemption."
The report also says the Church will be distributing individual documents to "those institutes whose individual reports indicated areas of concern."
The Vatican started looking into the nuns' actions in 2008. The report's overview states that the Vatican initiated it because "apostolic religious life in the United States is experiencing challenging times."
Speaking at a press conference Tuesday, American nuns Sister Sarah Holland and Mother Agnes Mary Donovan commended the Vatican for how it conducted its reporting, saying that it promised to value their "feminine genius" more.
One of the findings was a sharp decline in the number of American nuns, pointing to potentially more difficult times in the future for women religious in America:
Today, the median age of apostolic women religious in the United States is in the mid-to-late 70s. The current number of approximately 50,000 apostolic women religious is a decline of about 125,000 since the mid-1960s, when the numbers of religious in the United States had reached their peak. It is important to note, however, that the very large numbers of religious in the 1960s was a relatively short-term phenomenon that was not typical of the experience of religious life through most of the nation's history. The steady growth in the number of women religious peaked dramatically from the late 1940s through the early 1960s, after which it began to decline as many of the sisters who had entered during the peak years left religious life, the remaining sisters aged and considerably fewer women joined religious institutes.