U.S. Intelligence: No Direct Link To Russia In Downing Of MH17, Likely Shot Down By "Mistake"
But U.S. officials say Russia "created the conditions" for the downing of Flight 17.
Updated — July 22, 6:35 p.m.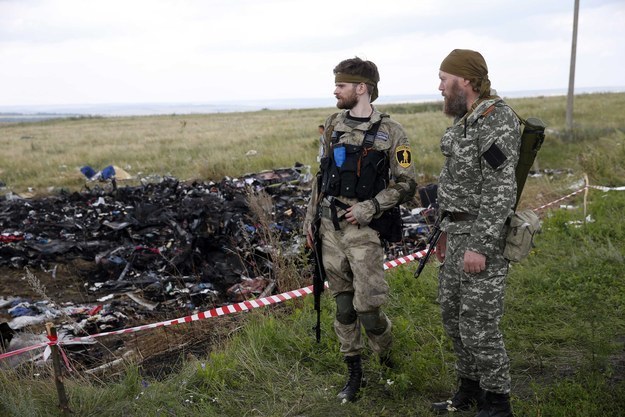 Senior U.S. intelligence officials say they have no evidence to directly link the Russians to the downing of Malaysia Airlines Flight 17, which killed 298 people, the Associated Press reports:
[Officials] say the passenger jet was likely felled by an SA-11 surface-to-air missile fired by Russian-backed separatists in eastern Ukraine and that Russia "created the conditions" for the downing by arming the separatists.
The officials, who would not allow their names to be used as part of the ground rules for the briefing, say the plane was "most likely shot down by mistake."
U.S. officials said they did not learn that Pro-Russian separatists had SA-11 missiles until after the plane was hit, Reuters reports.
BuzzFeed has reported that locals saw separatists moving a missile launcher through the town of Torez on the day Malaysia Airlines Flight 17 was downed
CNN reports that Russian military weapons are still being moved into Ukraine to support separatists even after the crash of MH17, citing a U.S. intelligence official.
The White House had previously said the administration would declassify evidence regarding the downed plane on Tuesday, but many questions remain about the investigation into Flight 17.
An American official revealed Tuesday that the U.S. detected the launch of the "specific missile" that brought down Flight 17, Yahoo News reports. The missile's near-vertical flight path was consistent with that of an SA-11.
The U.S. was able to "track this specific launch," the official also said, though it was unclear if the missile was tracked in real time or by going back through past data.