Boston Bombing Suspect Appears In Court For First Time Since 2013
Dzhokhar Tsarnaev appeared in federal court in Boston for the final hearing before his death penalty trial starts in January.
Twenty-one-year-old Boston Marathon bombing suspect Dzhokhar Tsarnaev appeared in Massachusetts federal court today for a final hearing before his trial starts in January.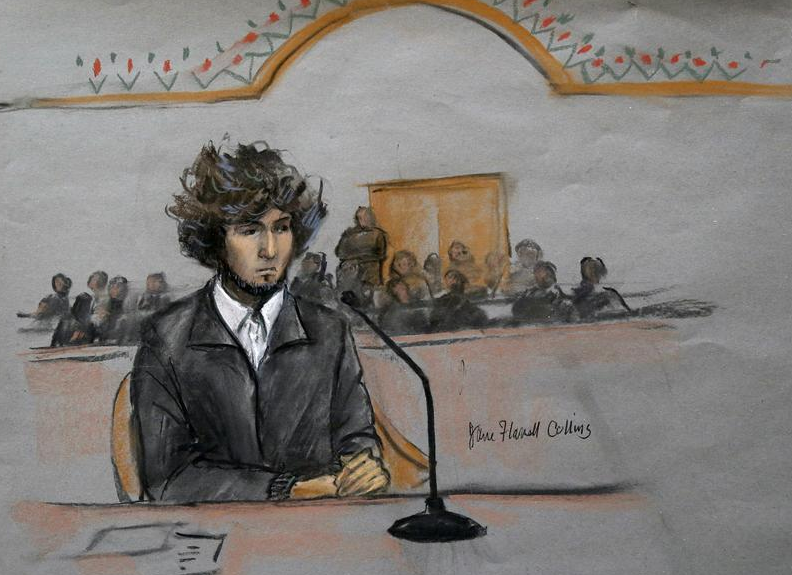 Tsarnaev arrived in handcuffs, which were removed as he took his seat next to his defense team. It was his first public appearance since his arraignment 17 months ago in July 2013.
Tsarnaev is charged with carrying out the bombing at the 2013 Boston Marathon along with his brother Tamerlan Tsarnaev that killed three and injured more than 260.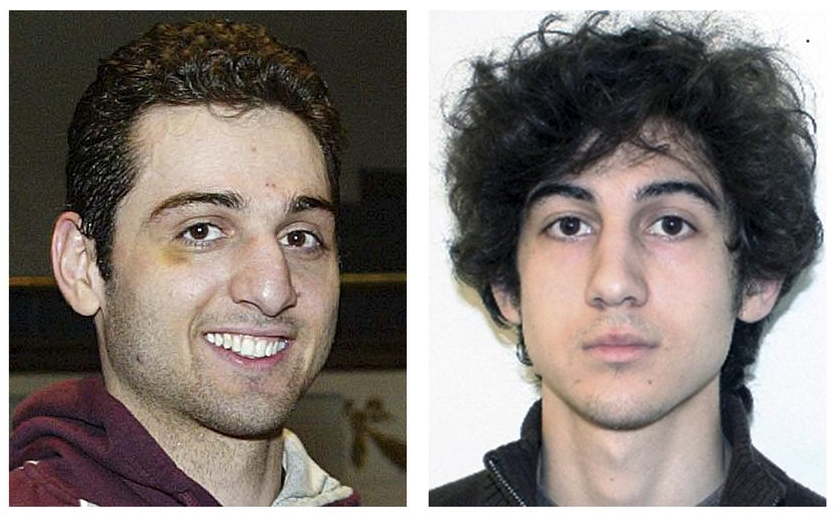 The most dramatic moment in court happened after the judge adjourned the hearing. Elena Teyer, the mother-in-law of Ibragim Todashev, friend of Tamerlan who was killed by the FBI in 2013, stood up and spoke to Tsarnaev in Russian.
She was kicked out of court by U.S. marshals while yelling, "Don't kill an innocent boy."
Teyer spoke to media outside the courthouse and translated what she said in Russian during her outburst at the hearing.
Mike Hayes / BuzzFeed
Boston bombing victim Marc Fucarile attended the hearing. As he arrived at the courthouse, walking with a cane to support his prosthetic leg, Fucarile confronted Tsarnaev supporters demonstrating outside.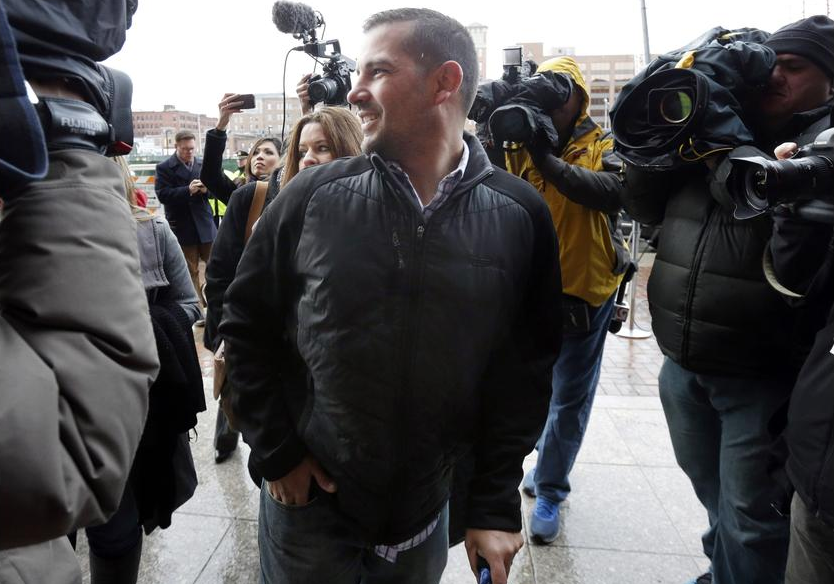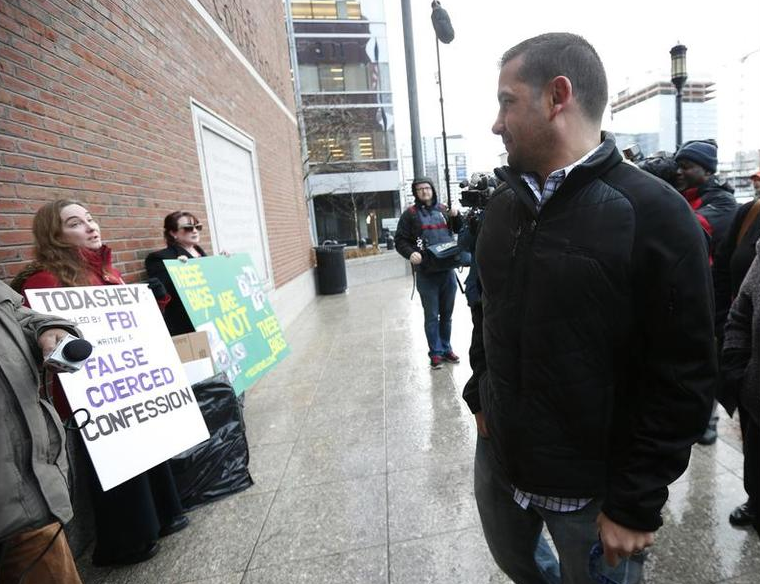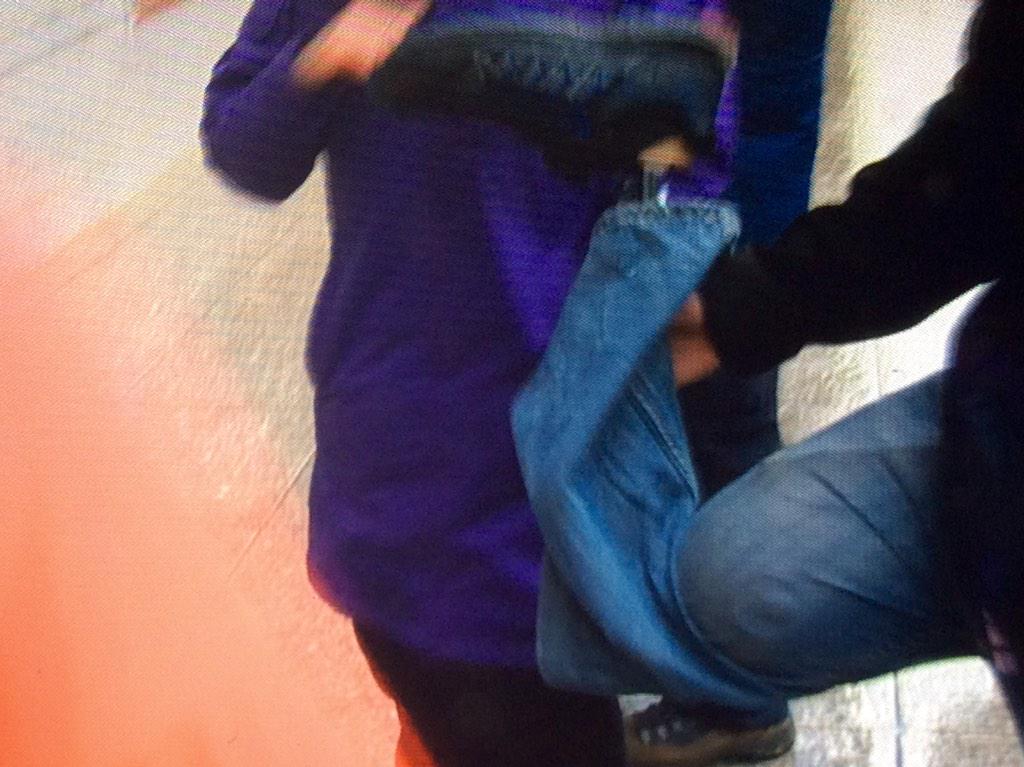 Several Tsarnaev supporters stood outside the courthouse before and after the hearing. The conspiracy theorists voiced their opinion that the government is responsible for the bombing and the Tsarnaevs were setup by the FBI.
Jury selection in the case starts Jan. 5. Tsarnaev faces the death penalty if convicted.