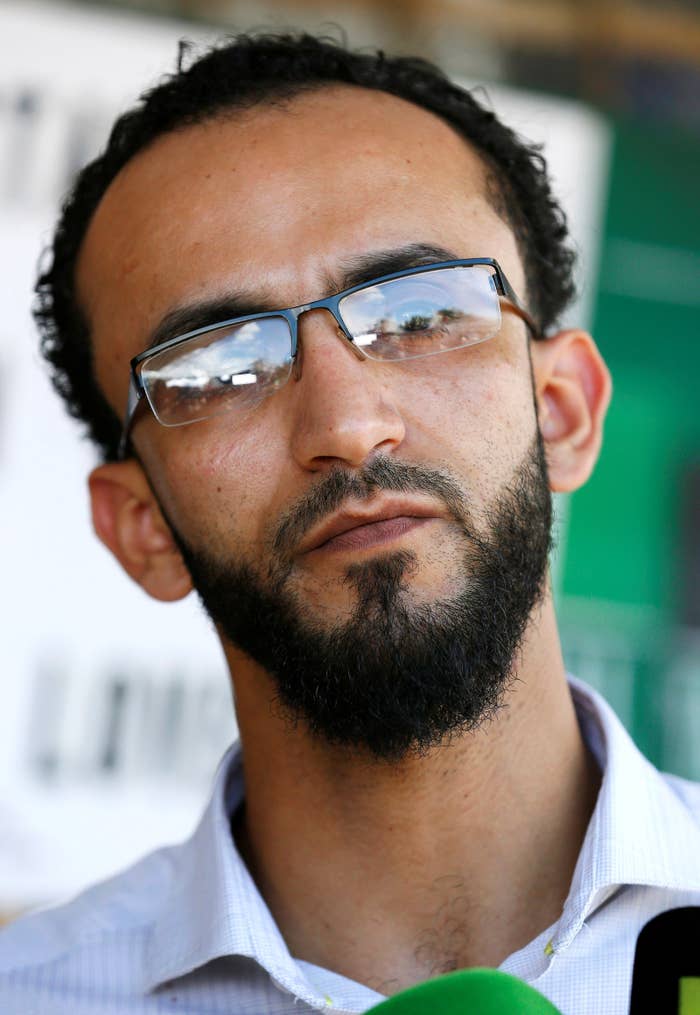 The owner of the Triple S Food Mart in Baton Rouge where Alton Sterling was fatally shot on July 5 says police detained him for hours while seizing his security footage of the incident without a warrant, according to a lawsuit filed Monday.
28-year-old Abdullah Muflahi says that police at the scene placed him in a locked police car for four hours and denied him access to his cell phone, preventing him from contacting his family or an attorney.
Muflahi claims that he was only let out of the police car to use the bathroom. However, he says that he wasn't allowed in the store and was forced to relieve himself on the side of the building in full view of the public.
While Muflahi was detained, police seized his security equipment along with all the footage that he claims captured the altercation between police and Alton Sterling.
After hours in custody, Muflahi says he was taken to the Louisiana State Police Headquarters where he was detained in a locked room for two hours before being questioned about the incident.
Muflahi filmed one of two videos of the shooting that has gone viral, showing officers struggling with Sterling before he was shot multiple times. After the shooting, one of the officers can be seen pulling a gun from Sterling's pocket.
Two days after the July 5 shooting, Muflahi told BuzzFeed News that police never presented him a warrant to take the surveillance footage. A spokesperson for the Baton Rouge Police told BuzzFeed News that the department did get a warrant.
"They just took it. They confiscated it. I haven't heard nothing about it," Muflahi told BuzzFeed News. "I think it shows everything. I think we could get a lot of answers from that."
A Baton Rouge police spokesman told BuzzFeed News that the police department cannot comment on pending litigation.