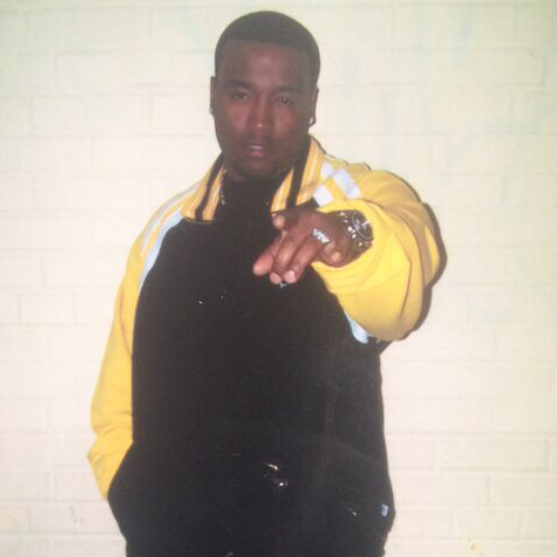 Photos provided by Erica Melvin
At around 2:00 in the morning on Jan. 29, 2013, Rashod McNulty found himself inside the Westchester County Jail's infirmary complaining of chest pains. The New York state inmate was acting anxious, couldn't sit still, and at one point told a nurse, "I don't want to die." He was diagnosed with indigestion and given Mylanta and Zantac. At around 4:00 a.m., he was sent back to his cell.

At around 4:25 a.m. McNulty, 36, collapsed in the hallway of his cell block. The jail's medical staff, including nurse Paulette Smith, responded and McNulty was put into a wheelchair — the plan was to take him to the jail's clinic.
But then the nurse changed her mind.
"That's the oldest trick in corrections," Smith said to McNulty after he got into the wheelchair. She told him that he was not going to the clinic for more treatment. He was going back to his cell.
Smith's accusations that McNulty was trying to trick the staff into believing that he was sick were corroborated by official statements, acquired by BuzzFeed News, made by her fellow jail nurse, Josh Boggi, and correction officers Kevin Grant and Capt. Francis Delgrosso, who witnessed the incident.
When he was brought back to his cell, Grant claims he heard McNulty say, "I've never felt like this before." A short time later, at 5:00 a.m., Grant found McNulty lying in his cell unresponsive.
At 5:15 a.m., an ambulance was called, but the paramedics didn't arrive for more than 20 minutes — because they were dispatched from Yonkers, 11 miles away, even though Westchester Medical Center is a half mile away from the Valhalla jail.
At 6:16 a.m., McNulty was pronounced dead of cardiac arrest at the hospital. The cause was "stenosing coronary arteriosclerosis."
"I had to endure and watch him take his last breath because he was denied medical treatment by medical staff."
Officer Grant later filed a report claiming he was suffering from "acute stress reaction related to an inmate death" due to the events of that night. "I had to endure and watch him take his last breath because he was denied medical treatment by medical staff," he said, according to court records.
Meanwhile, a wrongful death civil complaint by McNulty's fiancé, Erica Melvin, alleges that Smith called Boggi at 10:30 on the morning of McNulty's death and "made it clear to him that they are nurses and need to stick together."
McNulty's death led to a New York State Commission of Correction investigation that concluded, in June 2015, that "had McNulty been given appropriate emergency medical care and sent to a hospital in a timely manner his death may have been prevented."
The report found that both Smith and Boggi committed professional misconduct and abandoned a patient "who was in obvious distress." The Journal News reported that Smith left the private company that handles inmate health care at Westchester County Jail, Correct Care Solutions, in January 2015, and Boggi no longer works there. (BuzzFeed News was unable to reach Smith or Boggi or their lawyers. Correct Care Solutions and a spokesperson for the County of Westchester told BuzzFeed News that they could not comment for the story because of the pending litigation.)
After the report was published, Westchester County Board Chairman Ken Jenkins said that he planned to convene hearings on McNulty's death.
Correct Care Solutions and the medical professionals named in McNulty's wrongful death civil suit continue to protest the idea they did anything wrong, and have asked that the civil suit — seeking an undisclosed amount of monetary damages — be dismissed.
In March 2015, a few months before the state's report came out, Correct Care Solutions and the County of Westchester agreed to terms on a new three-year contract worth $43.8 million to continue to provide health care at Westchester County Jail. The Journal News reported that the deal went into effect at the end of July.
The state's findings of misconduct and the jostling over who was in the wrong in McNulty's civil suit comes at a time of a heightened public consciousness over jailhouse deaths. Over the past month, there have been reports of five African-American women who died while in jail — including Raynette Turner, who died in a Mount Vernon, New York jail cell in Westchester County on July 27 and whose death is being investigated by the state's attorney general.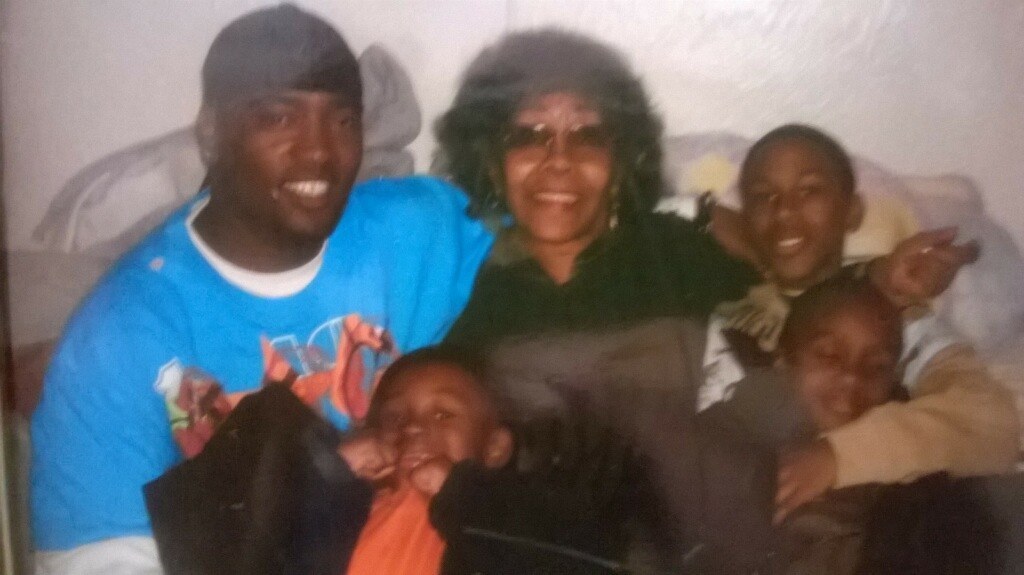 McNulty's mother, Lydia, described him in an interview with BuzzFeed News as a joker, who loved his family. The oldest of four — two sisters and a brother — he had a close relationship with his siblings and grandparents while growing up in Mount Vernon.

"I remember when my parents took him to Rye Playland" – a local amusement park – "and they had costume characters, which he was afraid of. He would run and tell them, 'Let's get out of here! They're coming to get us!'" Lydia said.
"I remember him screaming and running and grabbing my mother's hand and saying, 'Come on, they're coming to get us, grandma!'"
As he got a little older, McNulty developed into a prankster who loved to get that same scared reaction out of his mom and younger sisters.
"He'd have those fake little mice. He would put them by the door and wait for me to open it and jump because he knew that I was scared," Lydia said. "He liked to put hot sauce on his sister's lip so when she woke up she could taste it and jump up."
McNulty would come to have six children by several different women — at age 36, he was the father of two 18-year-old girls, a 14-year-old son, two daughters ages 8 and 7, and a 6-year-old son.
At the time of his arrest in August 2011, he was living with his fiancé, Erica Melvin, in her apartment in Yonkers and their daughter, Naila, who was 4 at the time. Melvin said McNulty got work with his stepfather installing windows. She worked as a receptionist at a doctor's office.
Melvin described McNulty as an "all-around guy" and told BuzzFeed News, "I don't think I'll ever find another man like that." Once they saved enough money, they hoped to throw the type of big wedding that she always wanted.
But while they were living in her apartment, McNulty started hanging around with the younger crowd in the neighborhood that Lydia described as the "wrong company." His family maintains that McNulty was never in a gang, nor was he a drug dealer.
Melvin told McNulty, "You don't need to be hanging around these young kids," but he didn't listen. "He probably felt he wasn't doing anything wrong," she said.
On Aug. 9, 2011, McNulty was named in a 47-person federal indictment alleging he was a member of local drug-dealing and violent street gang the Elm Street Wolves. He was charged, along with the others, with dealing more than 280 grams of crack cocaine. Other members of the Elm Street Wolves were also charged with murder.
McNulty is singled out in the charging documents once. According to the indictment, "On or about July 7, 2011, Rashod McNulty, aka "Roger," the defendant, sold a quantity of crack cocaine in the vicinity of Elm Street, Yonkers, New York."
The feds came and picked up McNulty before 6 a.m. that August morning. "I heard a lot of banging. I see a flash of light come through the window," Melvin remembered.
McNulty went peacefully as his daughter stood in the stairwell watching the cops take him away. "After that she had a lot of questions," Melvin said about Naila. She told her that her dad was hanging out with the wrong people.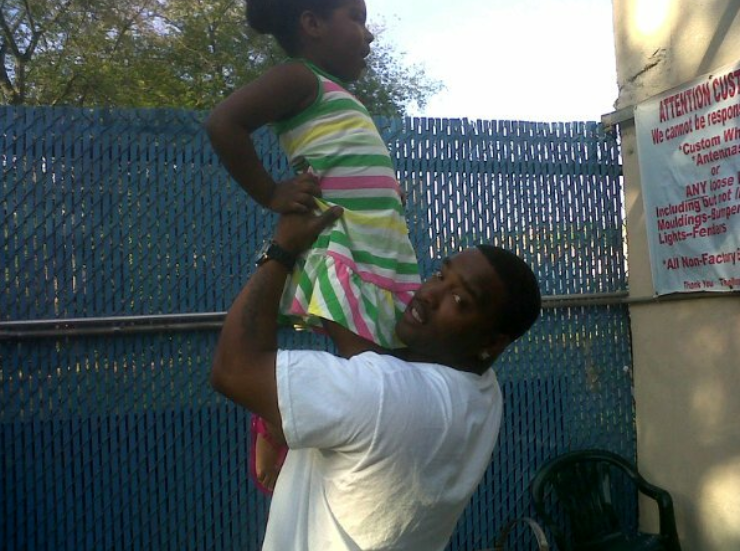 After his arrest, McNulty and his lawyer told his family that the only evidence against him was that he tried to sell "some cocaine which was the size of a flick of an ash" from a cigarette. Still, he was facing a penalty of up to life in prison for the charges. Melvin said McNulty was "scared to go to trial" and planned to plead guilty to "get the time over with."
A year after his arrest, McNulty agreed to a plea deal that he hoped would result in a five-year sentence. He would remain detained at Westchester County Jail while he awaited sentencing, scheduled for the month after his death.
"It might have been 10:30 or 11 in the morning when I found out. One of the pastors or whatever he is up there, he just called me and said, 'Oh, I'm sorry about your loss,'" Lydia recalled. "I started cursing, I said, 'What the F are you talking about?' He said he was sorry about my son Rashod. I said, 'This can't be real' and hung up."
Melvin says when she called the jail, the warden hung up on her. Then a priest called her back and told her McNulty had died. "They said he passed at 6 a.m.; I got this call at 10."
It would cost $9,000 to bury McNulty — about $2,000 more than Lydia could afford. McNulty's cousins held a fundraiser to get the additional funds for the funeral.
"That was quite embarrassing, but my son had to be buried," Lydia said.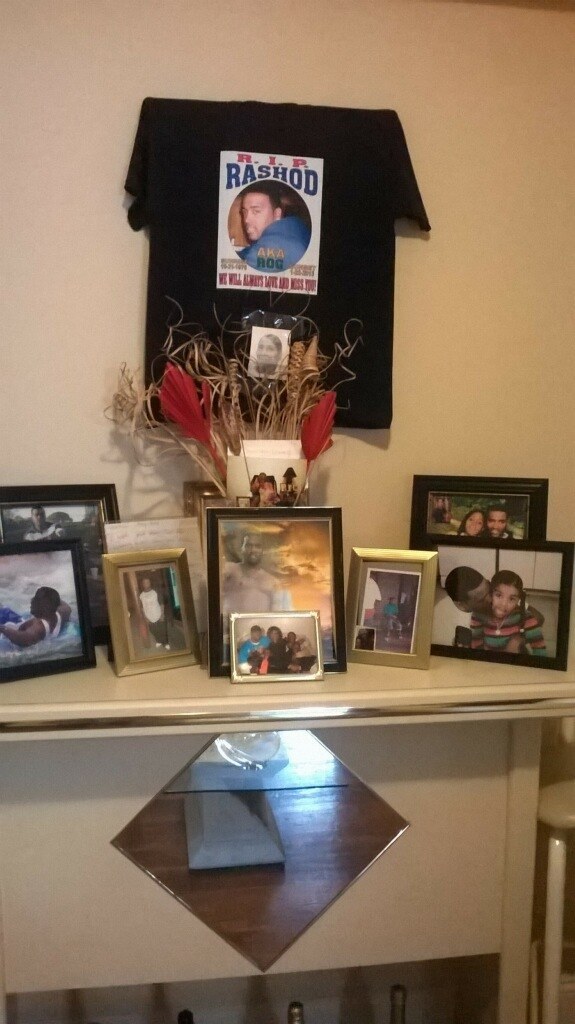 The civil lawsuit names Correct Care Solutions and its subsidiary, New York Correct Care Solutions Medical Services, the County of Westchester, Empress, the ambulance company and two of its EMTs, Boggi, Smith, and another nurse and a doctor employed by Correct Care Solutions.
Several of the parties have filed motions to dismiss the case, and now it's up to a federal judge if it will see a trial, which is what the family wants. Correct Care Solutions claims that the seriousness of McNulty's condition cannot be considered in "hindsight" and that McNulty's relatives failed to establish that his complaints of chest pains constituted a serious medical need.
Empress has cited similar claims that there is no way that its paramedics could have known how dire the situation was when they were dispatched.
In its motion, Correct Care Solutions cites nurse Paulette Smith's statements after McNulty's death, claiming they "demonstrate that McNulty was never denied medical care at any time during those morning hours" and that McNulty "improved after he received medication."
Even if the judge denies these motions to throw the case out, it could still take several years before McNulty's family gets its day in court. In the meantime, Lydia has tried to keep in touch with each of McNulty's children, attempting with futility to fill the void left by the loss of their father.
"His son Rashod is having a very hard time. He wants to come up here and live with me, but he's in Atlanta," she said.
"He wants to find out who killed his father. When Rashod first died, he would text-message saying he's going to find out who did it and he's going to try to come after them. He's only 14!"