President Obama granted clemency to 46 men and women serving long sentences in federal prison for nonviolent drug convictions. In a video posted to Facebook, Obama said, "I believe these folks deserve their second chance."
"These men and women were not hardened criminals, but the overwhelming majority were sentenced to at least 20 years. Fourteen had been sentenced to life for nonviolent drug offenses," Obama said in the announcement.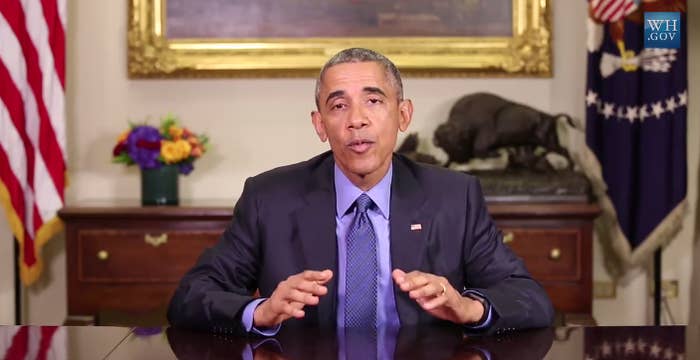 All 46 individuals will have their sentences expire this year on Nov. 15, the Justice Department said.
Deputy Attorney General Sally Quillian Yates released the following statement after the clemency announcement was made:
"Last year, the President asked the Justice Department to develop criteria for identifying and recommending for executive clemency those non-violent, low-level offenders who received harsh sentences they would not receive if sentenced today. The President's decision to commute the sentences of 46 more individuals today is another sign of our commitment to correcting these inequities. We will continue to recommend to the President appropriate candidates for clemency, and we will continue to work with Congress on recalibrating our sentencing laws for non-violent drug offenders."
Julie Stewart, president and founder of FAMM (Families Against Mandatory Minimums), called for Congress to pass new federal sentencing legislation so that more individuals convicted of low-level offenses might see their sentences reduced or commuted.
"We're thrilled to see that more folks serving excessively long sentences for non-violent drug offenses are going home," Stewart said in statement to BuzzFeed News, "But they're leaving behind many equally deserving people, so let's keep these commutations coming, while remembering that clemency is a tool made necessary by our failure to reform mandatory minimum sentencing laws. Congress simply can't act fast enough."
The president also sent a personalized letter to each person receiving a pardon, letting them know that they are among the fraction of those lucky enough to have their sentences commuted.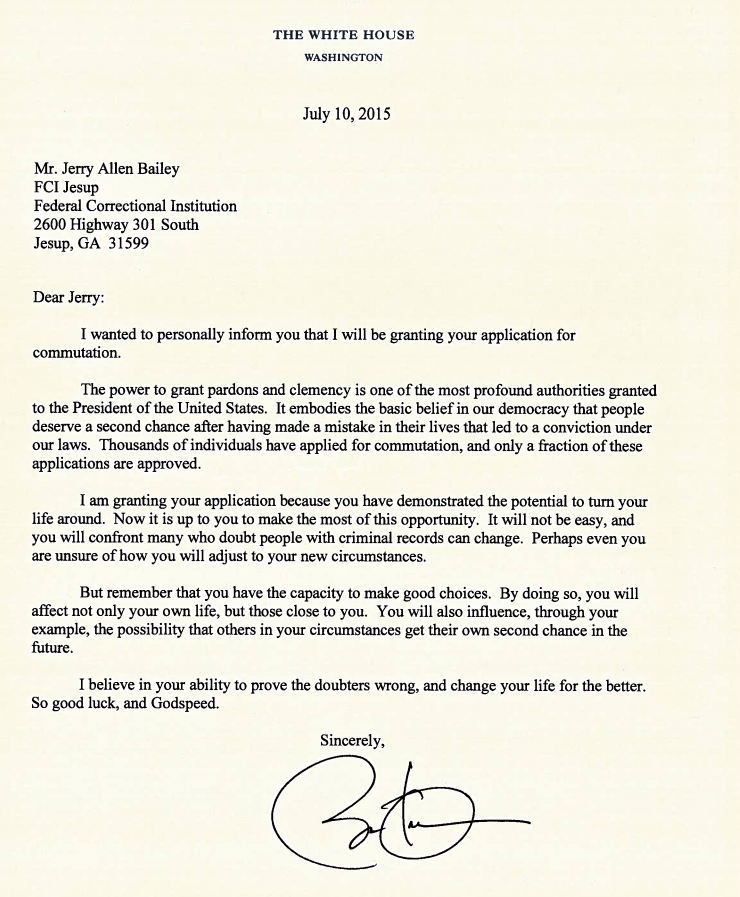 Obama said that he would hold meetings this week on the criminal justice reforms currently being debated in Congress.
On Tuesday, the president will be in Philadelphia, where he said he would lay out his ideas for criminal justice reform — many of which are already getting bipartisan support.