Officials in New York want to know why the police used deadly force against a mentally ill woman Tuesday night.
Officers responded to call at around 6 p.m. in the Bronx from a neighbor of the woman who said she was acting in an irrational manner. One of the first officers on the scene, Sgt. Hugh Barry, encountered 66-year-old Deborah Danner in a bedroom armed with a pair of scissors, according to the New York Police Department. Barry was able to convince Danner to put down the scissors, but she then allegedly grabbed a baseball bat and attempted to strike him with it. That's when Barry shot her twice in the torso.
Danner was taken to a local hospital where she died.
The shooting has prompted questions as to why Barry used deadly force in the encounter with Danner and didn't opt to instead use a stun gun.
After the shooting, NYC Mayor Bill De Blasio tweeted, "We're determined to get to the bottom of what happened."
Bronx Borough President Ruben Diaz Jr. also expressed frustration with the incident, calling it an "outrage" and "totally unacceptable."
"Tonight's shooting of a mentally disturbed, 66-year-old woman in the 43rd Precinct is an outrage, especially given the New York Police Department's knowledge of this woman's history and the police officer's possession of a stun gun," Diaz said in a statement. "While I certainly understand the hard work that our police officers undertake to keep the streets of our city safe every single day, I also know what excessive force looks like.
"This elderly woman was known to the police department, yet the officer involved in this shooting failed to use discretion to either talk her down from her episode or, barring that, to use his stun gun. That is totally unacceptable."
New York Attorney General Eric Schneiderman announced Thursday that after reviewing the facts of the case his office determined that it fell "beyond my jurisdiction." Instead, the case will be handled by Bronx District Attorney Darcel Clark.
Clark confirmed that her office would handle the investigation in a statement Thursday.
"I intend to conduct a full, reasoned and independent investigation into this matter, with an open mind, and any decisions that I make will be based upon the evidence," Clark said.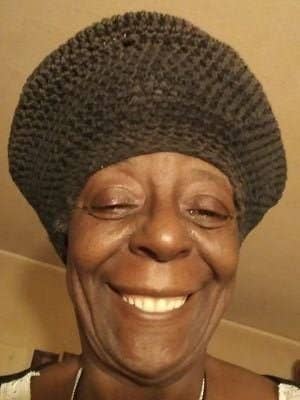 Neighbors confirmed to reporters that Danner was known by local police, which responded to call about her a few months earlier.

One neighbor said that she was "very disturbed," however added, "I give cops the benefit of the doubt right now."
At a news conference, De Blasio said Danner's sister, Jennifer, had been trying to get her to seek medical help when police arrived.
Jennifer Danner also confirmed to the mayor that the NYPD had been called to the building "several other times" in the past.
"She had seen it done the right way and expected it to be done the right way this time as well," De Blasio said.
De Blasio added that Barry had undergone department de-escalation training and had the tools to deal with Deborah Danner in a less lethal way.
"We need to know why this officer did not follow his training, did not follow those protocols," De Blasio said.
The NYPD said it is conducting a full review of the incident, including into why a taser was not deployed. Barry has also been placed on modified duty, which his union president objected to.
"Everyone agrees that this is a good shooting," Ed Mullins, president of the NYPD Sergeants Benevolent Association, told the The Daily News.
However, on Wednesday, NYPD Commissioner James O'Neill called the incident a failure on the part of the police department.

"What is clear in this one instance, we failed. I want to know why it happened," O'Neil said. "That's not how it's supposed to go. It's not how we train."
The shooting of Danner bares a similarity to the police killing of mentally disturbed woman Eleanor Bumpurs in 1984.
Bumpurs was shot and killed by Officer Stephen Sullivan when she lunged at him with a knife during an attempt by the NYPD to evict her from her New York City apartment. Sullivan was later tried and acquitted in 1987. The City agreed to pay her family $200,000.
After the shooting, the NYPD Emergency Services Unit were ordered to carry tasers.
"Yes, there's a parallel to Eleanor Bumpurs," De Blasio said on Wednesday.

Barry's disciplinary record was not immediately released, but court records show he was the subject of two civil rights lawsuits involving accusations of excessive force.
In one case, Gregory Peters, a 25-year-old black man, claims he was pepper-sprayed and punched by NYPD officers on 42nd Street in Manhattan. Peters also claimed that Barry initiated false charges against him, leading to false imprisonment. The charges against Peters were later dropped and his civil suit was settled before trial.
In another case, Barry and other NYPD officers were accused of fighting with a man outside a club after a hip-hop record release party in July 2011. Video footage of the incident shows officers hitting the man, Gabriel Diaz, with a nightstick and punching him to the ground.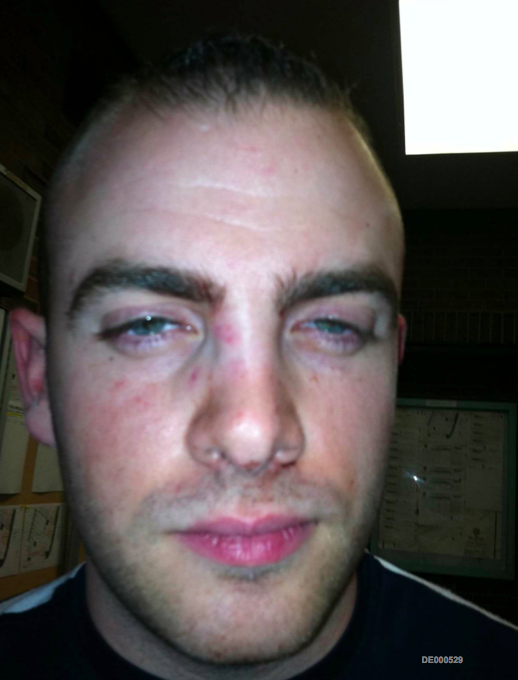 In a deposition obtained by BuzzFeed News, Barry confirmed that he responded to the incident that night outside the club, Tammany Hall, describing the scene as "a giant melee, riot all over the sidewalk, middle of the street."
Barry testified that as he tried to place a man under arrest, the person "cracked me in the face."
Diaz and other partygoers were arrested and initially charged with felonies, but those charges were later dropped.
Two of his fellow plaintiffs, Jessy Ayala and Luis Pena, settled cases related to incident with the city. Diaz's case went to trial earlier this year and a jury ruled in favor of Barry and the officers.