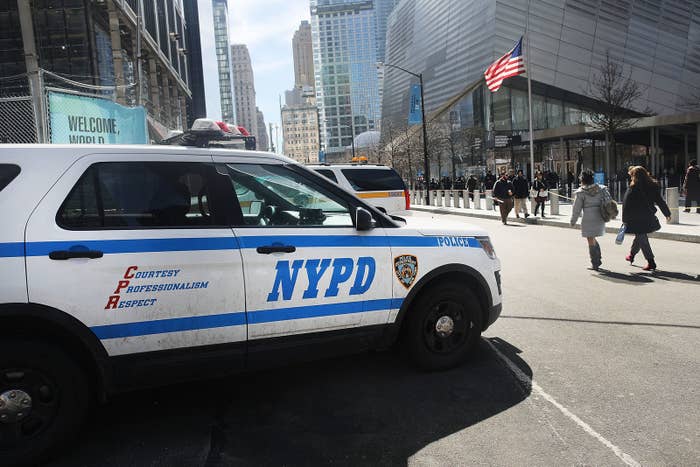 The City of New York has settled a lawsuit brought on behalf of a HIV-positive man who was denied a job with the NYPD after the police started to digging into his medical background.

New York City will pay Raymond Parker $50,000, according to the details of the settlement, and reconsider the 60-year-old Brooklyn man for the 911-operator position that he originally applied for back in 2013.
As part of the settlement, the NYPD will also be required to provide all members of its Medical Assessment Unit with training in Title 1 of the Americans with Disabilities Act, which is the provision that prohibits discrimination in the workplace.
Parker was initially offered the operator job when he applied in 2013.
He said he was upfront about his status as HIV-positive, court records show. Still, during his medical evaluation, the NYPD requested more information about Parker's CD4 count, a measure of health in people with HIV.
In Dec. 2013, according to court records, the NYPD sent Parker a "Notice of Medical Disqualification," which said he was medically disqualified due to his "HIV low CD4 count."
Parker filed a complaint with the Equal Opportunity Employment Commission, but his case failed. Then, in Jan. 2017, former Manhattan U.S. Attorney Preet Bharara sued the City of New York on Parker's behalf for discrimination under the Americans with Disabilities Act.
"The NYPD's failure to hire Parker because of his disability was an adverse employment action," the lawsuit said. "The NYPD did not have a legitimate non-discriminatory reason for failing to hire Parker."
"They can't disqualify me because of my disability," Parker told the New York Post in an interview after the lawsuit was filed.
"I know that there are hundreds of thousands of diseases that people work with and there is no reason to exclude me because of my disability."
"The ADA prohibits employers from denying job applicants employment opportunities on the basis of a disability or perceived disability," Acting U.S. Attorney Joon H. Kim said in a statement. "As a result of this lawsuit, the City of New York has acknowledged that HIV status is not a basis to deny an individual employment. We will continue to work to ensure that employers do not discriminate against job applicants with disabilities."
Parker's attorney told BuzzFeed News that he has been living "symptom free" with HIV for about 20 years.
According to the settlement, the NYPD issued Parker a letter this month with a "conditional offer" of employment contingent upon him passing a medical clearance. The NYPD and New York City Law Department did not respond to a request to comment on this story.
"My client is exceedingly happy," Liane Fisher, Parker's attorney, told BuzzFeed News. "He's now in the process of reapplying for the position. He hopes to get it. He's just got to go through medical clearance like anyone else — which is what we wanted."