More People On Twitter Describe Edward Snowden As A Hero Than A Traitor
When the news broke identifying NSA whistleblower Edward Snowden, the tweets calling him a hero outweighed those calling him a traitor nearly 30-1, according to data from Topsy.
Twitter results for "Edward Snowden Hero" vs. "Edward Snowden Traitor:"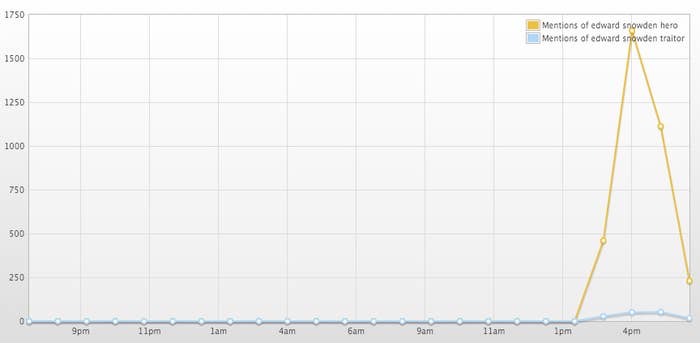 And here are the Twitter search results for "Pardon" vs. "Extradite."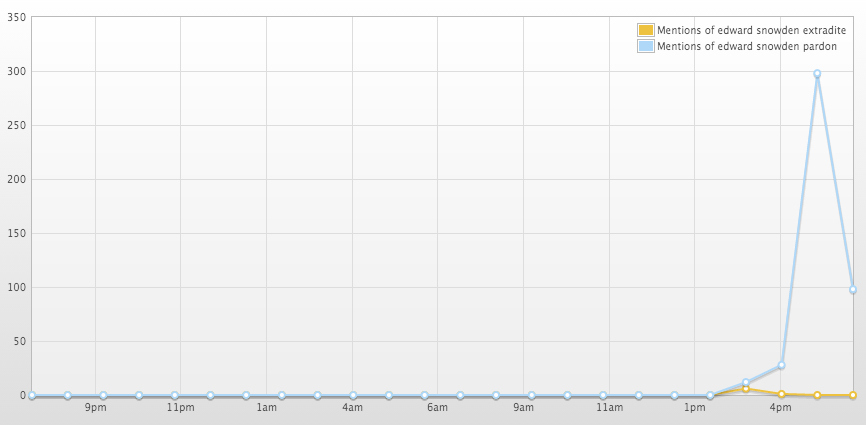 UPDATE: This is how people on Twitter felt about Snowden over the last couple days