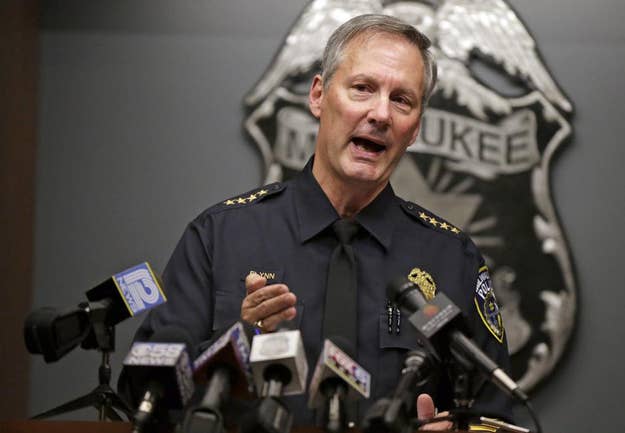 A federal lawsuit filed Wednesday by the ACLU accuses the Milwaukee Police Department of violating the civil rights of the city's 600,000 residents for nearly a decade by performing thousands of illegal stop-and-frisks targeting minorities.

According to the lawsuit, between 2007 and 2015, the MPD almost tripled their traffic and pedestrian stops, from 66,000 to 196,000, following the adoption of an unlawful stop-and-frisk policy in 2008.
"For the last decade, the Milwaukee Police Department has pursued an aggressive and unconstitutional policing strategy that treats people of color as suspects for no good reason, stopping innocent men, women, and children as they try to go about their daily lives," said Jason Williamson, senior staff attorney with the ACLU's Criminal Law Reform Project, in a press release announcing the lawsuit. "This approach forces tens of thousands to live under suspicion every time they step outside."
The plaintiffs in the case include a 60-year-old woman who says police followed her and her 4-year-old granddaughter into her home illegally, claiming they had evidence of heroin use at the residence. Another plaintiff in the case, Tracy Adams, says police illegally stopped her 11-year-old son just blocks from his school.
The lead plaintiff named in the lawsuit, black military veteran Charles Collins, who has lived in Milwaukee for 55 years, says he's been the target of an illegal police stop.
"If I'm going out, I'm always looking over my shoulder even though I've done nothing wrong," said Collins in a press release announcing the lawsuit.
The City of Milwaukee, the Milwaukee Fire and Police Commission, and the Chief of Police Edward Flynn are named as defendants in the lawsuit. None of the defendants immediately responded to request for comment.
A spokesperson for Milwaukee Mayor Tom Barrett told BuzzFeed News, "It's our policy not to comment on pending litigation."
The lawsuit claims that in 2008 the Milwaukee Police adopted a stop-and-frisk policy, which resulted in "blanketing certain geographic areas in which residents are predominantly people of color with 'saturation patrols' by MPD officers, who conduct high-volume, suspicionless stops and frisks throughout the area."
In 2011, an investigation by the Milwaukee Journal-Sentinel revealed that black Milwaukee drivers were seven times as likely to be pulled over as white drivers.
At the time, Chief Flynn admitted that some people who were stopped were innocent, but defended the actions of his officers.
"Yes, of course, we are going to stop lots of innocent people," Flynn told the Journal-Sentinel. "The point is, do folks understand what their role is as a cooperative citizen in having a safe environment."
Following the Journal-Sentinel's investigation, the department adopted a new policy in 2012 to curb stop-and-frisk.
But the lawsuit alleges that the practice of unconstitutional stops persisted.
According to the lawsuit, the combined number of traffic and pedestrian stops "skyrocketed" from 66,657 in 2007 to a peak of 268,809 in 2012. Since 2012, the numbers have begun to fall slightly — in 2015, the most recent year available, there were 196,434 stops.
Last year, massive protests and unrest broke out in the city after the fatal shooting of Milwaukee resident 23-year-old Syville Smith. Dominique Heaggan-Brown, the former Milwaukee officer who killed Smith, was charged with homicide in December. Prior to being charged with Smith's killing, Heaggan-Brown was fired after he was charged in another case with sexual assault and prostitution.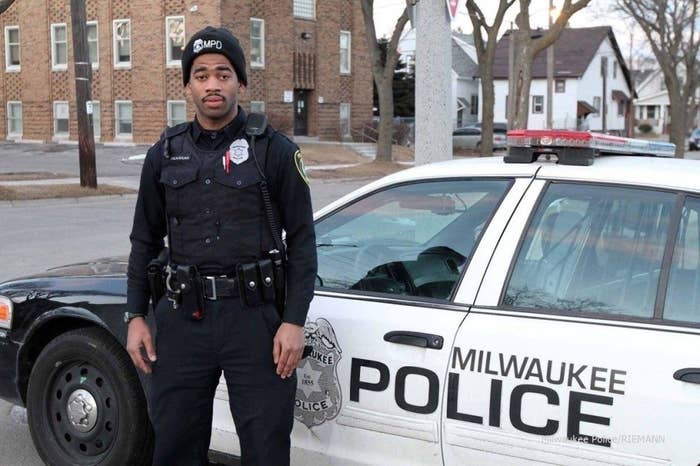 Smith's shooting is named in the lawsuit, along with the killing of 31-year-old Dontre Hamilton, another high profile police shooting that happened in April 2014.

Hamilton, who suffered from mental illness, was shot 14 times by former Milwaukee police officer Chris Manney who confronted the unarmed Hamilton while he was sleeping on a park bench. Manney was fired, but never charged.
The Department of Justice later announced that it would not charge Manney with civil rights violations. The Hamilton family later filed a civil rights lawsuit in federal court, which is still pending.
After it was announced that no federal civil rights charges would be pursued in the case, Flynn asked the feds to review his department. That review is reportedly being finalized.