"Loud Music" Shooter Michael Dunn: "I'm The Victor"
The Florida state's attorney's office releases new audio of Michael Dunn's jailhouse phone calls. "I'm the fucking victim here, I was the one who was victimized."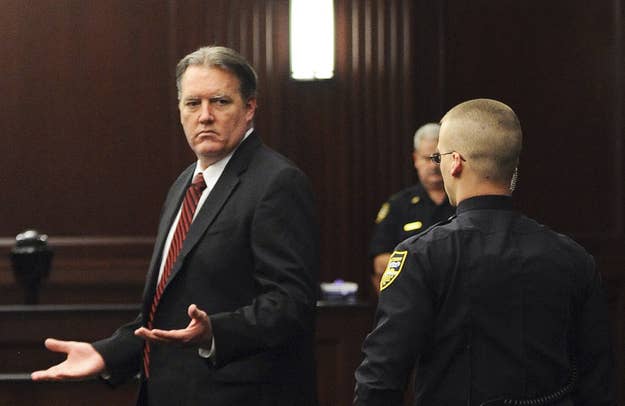 In new jailhouse call audio released by the Florida state attorney's office, Michael Dunn tells his fiancée that he was both the victim and the victor in the confrontation that led to the shooting death of 17-year-old Jordan Davis.
"I'm the fucking victim here, I was the one who was victimized," Michael Dunn can be heard on the tape telling his fiancée, Rhonda Rouer, from jail in December 2012, a month after the shooting. "I mean I don't know how else to cut it, like they attacked me, I'm the victim. I'm the victor, but I was the victim too."
Dunn was convicted Saturday on three counts of attempted second-degree murder. The judge declared a mistrial on the first-degree murder charge for the killing of Davis after the jury was deadlocked for 30 hours of deliberation.
Following the verdict, prosecutors said they intend to retry the first-degree murder charge that resulted in a mistrial.
Dunn faces 60-plus years in prison for the convictions. His sentencing is tentatively scheduled for March 24.
Listen to Michael Dunn's jailhouse call following his arrest for the suspected killing of Jordan Davis.