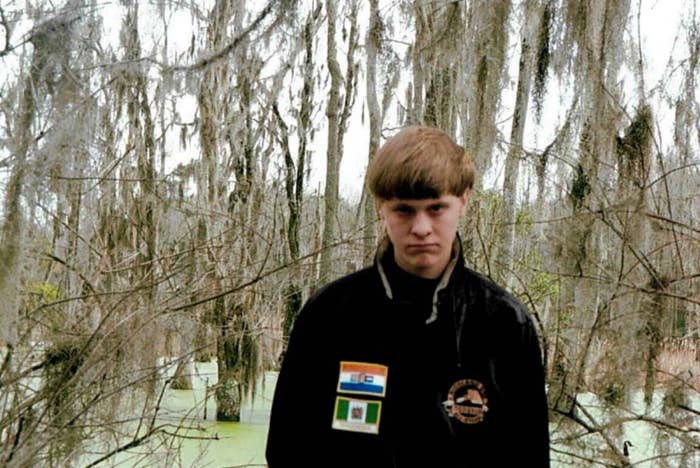 A federal court jury in South Carolina has sentenced convicted Charleston church shooter Dylann Roof to death for the June 2015 massacre at historic black Emanuel AME church, where he killed nine people during a Bible study.

It took the jury — composed of eight white women, two black women, one black man, and one white man — just under three hours of deliberation to decide the fate of the avowed white supremacist who was convicted on all 33 counts against him, including 9 murder charges and 12 violations of the federal hate crime statute.
The jury's decision to sentence Roof to death comes after a penalty phase trial that saw four days of testimony from loved ones of the victims shot to death on June 17, 2015.
During the penalty phase, government prosecutors argued that Roof deserved the death penalty because he showed no remorse for his crimes. In his opening statement, prosecutor Nathan Williams read an excerpt from jailhouse writings by Roof written six weeks after his arrest in 2015 in which he declared he was not sorry about the murders.
"I would like to make it crystal clear that I do not regret what I did. I am not sorry. I have not shed a tear for the innocent people I killed," Roof's jailhouse note reads. "I do feel sorry for the innocent white children forced to live in this sick country and I do feel sorry for the innocent white people that are killed daily at the hands of the lower races. I have shed a tear of self pity for myself. I feel pity that I had to do what I did in the first place. I feel pity that I had to give up my life because of a situation that should have never existed."
Roof acted as his own attorney at the penalty phase, ignoring the advice of Judge Richard Gergel to allow the lawyer that he appointed to represent the defendant, David Bruck, a renowned capital defense attorney, to act as Roof's lead counsel.

In a brief opening statement delivered by Roof, the convicted killer declared that he is not mentally ill. "The point is, I'm not going to lie to you," Roof said. "There's nothing wrong with me psychologically ... other than the fact that I trust people that I shouldn't."
In closing, Roof said, "If you happen to remember anything that my lawyer said during the guilt phase of the trial, I ask that you to forget it."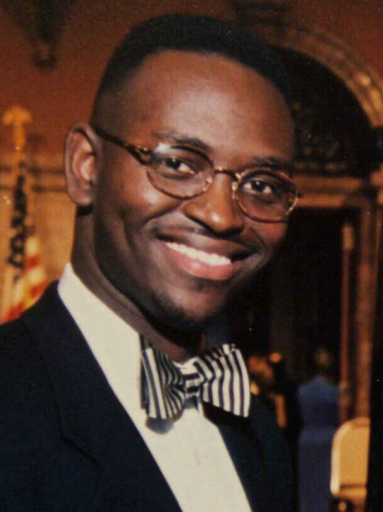 The government called the family and friends of the nine murder victims to offer victim impact testimony and show the depth of loss suffered as a result of the shooting. In court documents, prosecutors stated that they were prepared to call up to 38 witnesses to speak on behalf of the victims. But after numerous requests from Gergel to cut back, the prosecution called just over half of its slate of witnesses.

One of those witnesses, Jennifer Pinckney, the widow of Sen. Clementa Pinckney and a survivor of the shooting, described breaking the news to her two young daughters that their father was killed.
"I told them that something had happened. ... I said Daddy got hurt," Pinckney said. "I explained that daddy was killed and that he will always be with them, with us. I just said that he'll always be with us. We'll always talk about daddy."
"That's the hardest thing that I think I've ever had to do," Pinckney said. "To tell a 6-year-old and an 11-year-old that their daddy was killed."
Other family members of victims broke down in tears while testifying.
Anthony Thompson, whose wife of sixteen years, Myra Thompson, was killed in the massacre, openly wept on the stand. "My world was gone…what am I here for? There's nothing left for me to do. The person I live for is gone," Thompson testified.
Bethane Middleton-Brown, sister of victim DePayne Middleton Doctor, cried as she told the jury that when she got the call about the shooting, "I dropped the phone and just started jumping." She was barely able to speak as she told they jury that she laid on the floor of her home for two hours after that, unable to move.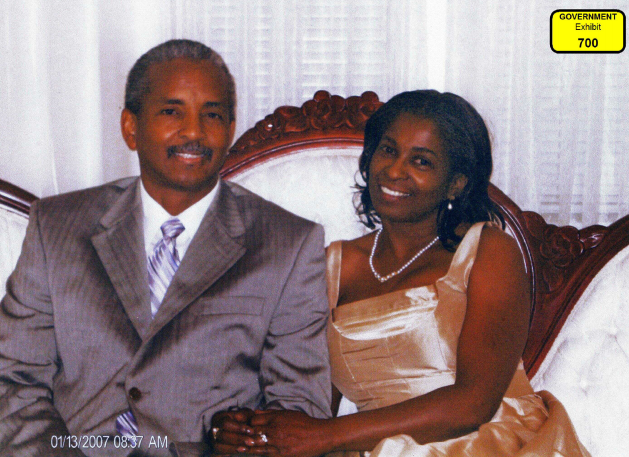 Some witnesses gave rousing tributes — even receiving laughs from the courtroom audience — during their testimony.

Kylon Middleton, Sen. Pickney's oldest friend and a fellow AME church minister, spoke about the man he befriended when they were just 7 or 8 years old and whom he just called "Pinckney."
"He was very country and I was very city. ... I taught him a lot of tricks," Middleton said.
Felicia Sanders, mother of the youngest victim, 26-year-old Tywanza Sanders, read a Christmas card where her son wrote that he was working hard "to be all I can be without joining the Army."
The final witness called during the penalty phase, Sanders, who survived the attack, testified first during the guilt phase of the trial, telling the jury, "I watched my son die."
"I watched my son come into this world and I watched my son leave this world," Sanders said.
She also recalled how Roof sat silently in the church before opening fire.
"He just sat there the whole time, evil, evil, evil as can be," she said.
On the second day of the guilt phase, Roof filed motions asking the judge to limit the amount of victim impact testimony, claiming that the witnesses against him were "too numerous."

During a contentious courtroom debate about the motion, Bruck revealed that he and his colleagues, not Roof, had drafted the motion. And speaking on Roof's behalf, Bruck called the proceedings "a runaway freight train" and begged Gergel to allow him to be able to object for Roof during testimony.
"I have to be heard on his behalf because he cannot do it," Bruck told the judge. "This man cannot protect his own rights. He cannot do it."
Hoping to persuade the judge, Bruck added, "This is his sentencing, not a memorial service."
Gergel denied Bruck's request and allowed Roof to continue as his own attorney.
Roof declined to question all of the prosecution's witness during the government's penalty phase presentation.
When the time came for him to present his own evidence, Roof called no witnesses and declined to testify on his own behalf.
In a closing statement that ran for two hours, lead prosecutor Jay Richardson told the jury that Roof "feels no remorse because it was worth it to him."
Richardson called Roof's crimes "cold, calculated, [and] malicious." And in asking the jury to sentence him to death, he said there's no evidence to support the idea that prison would help change his life.
In a brief closing statement, Roof told the jurors, "I felt like I had to do it. And I still feel like I had to do it."
On the potential sentences he faced, Roof said, "I have a right to ask you to give me a life sentence, but I'm not sure what good that would do anyway."
He reminded the jury that if only one of them decided against imposing the death penalty, he would receive a sentence of life in prison.
"This is the defendant that continues to believe it is worth it … that he has done the right thing," Richardson said during his brief rebuttal to Roof's closing, adding that Roof believed he was "justified" in carrying out "a modern-day lynching."
Following the jury's decision, Roof's family put out a statement:
"We are Dylann Roof's family. We will always love Dylann. We will struggle as long as we live to understand why he committed this horrible attack, which caused so much pain to so many good people. We wish to express the grief we feel for the victims of his crimes, and our sympathy to the many families he has hurt. We continue to pray for the Emanuel AME families and the Charleston community."
In a statement from Roof's defense, his attorneys said, "We want to express our sympathy to all of the families who were so grievously hurt by Dylann Roof's actions. Today's sentencing decision means that this case will not be over for a very long time. We are sorry that, despite our best efforts, the legal proceedings have shed so little light on the reasons for this tragedy."
"Today, a jury of his peers considered the actions Roof took on that fateful day, and they rendered a verdict that will hold him accountable for his choices," Attorney General Loretta Lynch said in a statement.

"No verdict can bring back the nine we lost that day at Mother Emanuel. And no verdict can heal the wounds of the five church members who survived the attack or the souls of those who lost loved ones to Roof's callous hand," Lynch said. "But we hope that the completion of the prosecution provides the people of Charleston – and the people of our nation – with a measure of closure."