Gun Control Group Spends Six Figures On Ads Targeting Supermarket Chain
Bloomberg-backed gun control organization Moms Demand Action launched a campaign Thursday to get Kroger's to change its policies on allowing customers to carry guns at its stores.
Moms Demand Action launched its first ever advertising campaign Thursday to urge Kroger, the largest grocery chain in the country, to change its gun policies which allow shoppers to carry firearms in its stores.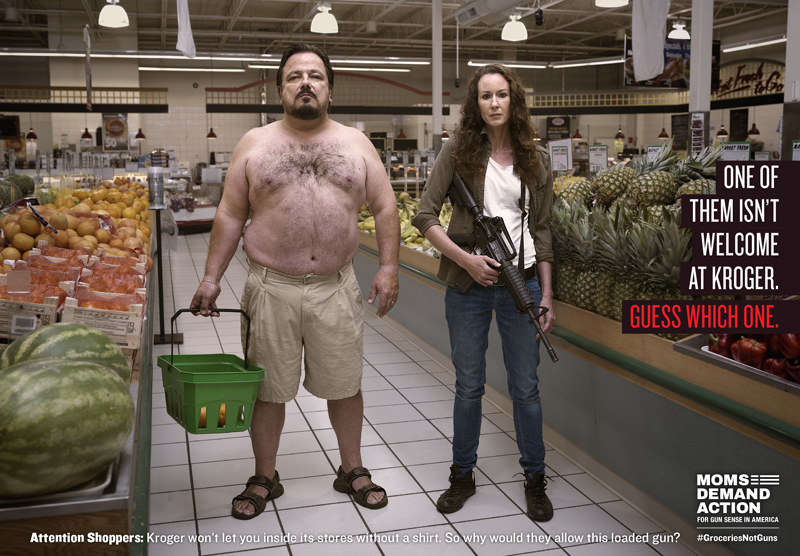 The ads feature images of people wielding high-powered assault weapons standing next to potential shoppers breaking one of Kroger's store policies — a shirtless man, a skateboarder, and a little girl eating an ice cream cone.
Moms Demand Action says the ads are running online on USA Today's website, in Ohio print publications, and on a billboard near Kroger corporate headquarters in Cincinnati.
A spokesperson for Moms Demand Action confirmed to BuzzFeed that the ad spend was in the six figures.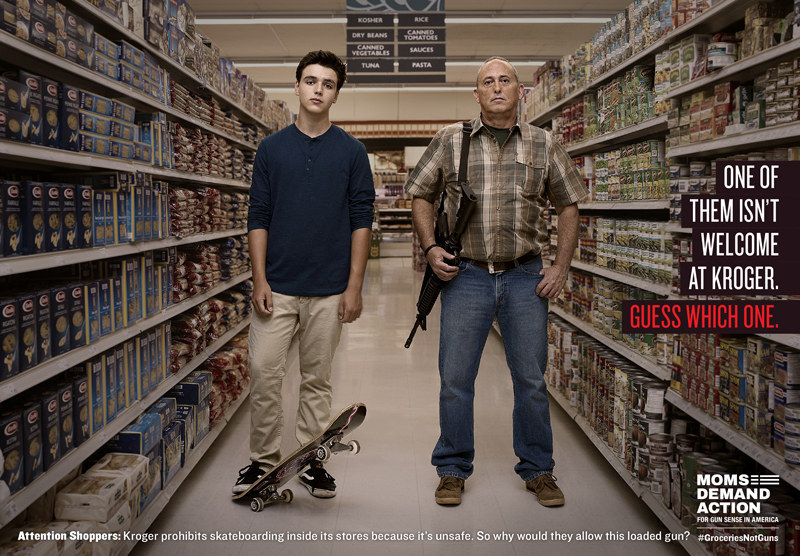 Last month, Moms Demand Action pressured Kroger to change its policies on guns with a petition — the group says it has 115,000 signatures — and a social media campaign.
Kroger issued the following statement in response:
The safety of our customers and associates is one of our most important company values. Millions of customers are present in our busy grocery stores every day and we don't want to put our associates in a position of having to confront a customer who is legally carrying a gun. That is why our long-standing policy on this issue is to follow state and local laws and to ask customers to be respectful of others while shopping. We know that our customers are passionate on both sides of this issue and we trust them to be responsible in our stores.
Kroger's spokesman Keith Dailey tells BuzzFeed that its "policy is in practice identical to most other U.S. retailers."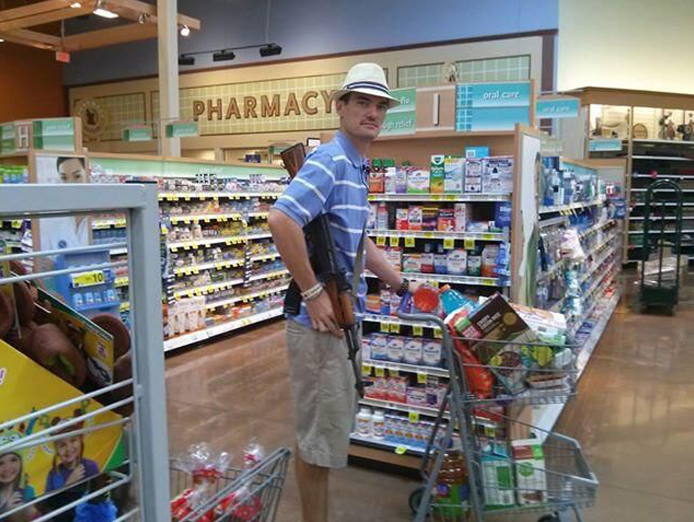 "Kroger's leadership has been resistant to prohibiting open carry because, as they've stated, we don't want employees to have to 'confront' a customer openly carrying a firearm, but neither do moms when we're carrying children," said Shannon Watts, founder of Moms Demand Action. "If Kroger is concerned about the safety risks an armed individual poses for staff, management should put in place specific policies against open carry in and around its stores to protect both employees and customers."
Each time Moms Demand Action has gone after a restaurant or retail chain to change its gun policies they have been successful. To date, the group has gotten Target, Starbucks, Sonic, Chili's and others to update its open carry guidelines.