FIFA Clears Mexican Fans In Investigation Of Anti-Gay Chants At World Cup
FIFA says reported incident "is not considered insulting in this particular context."
UPDATE — June 23, 5:00 p.m. ET
FIFA has cleared Mexico in an investigation of its country's fans allegedly chanting homophobic slurs during their matches against Cameroon and Brazil, the New York Times reports.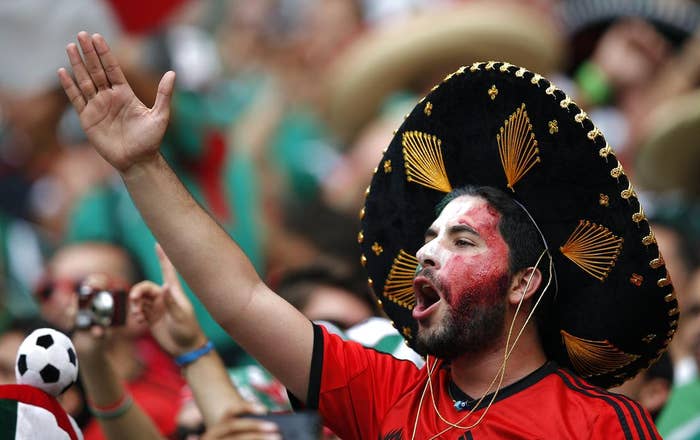 FIFA opened the investigation last week after it was reported that Mexican supporters were heard chanting "puto," which is slang for "fag," "man-whore," or "coward," during the team's first two World Cup games.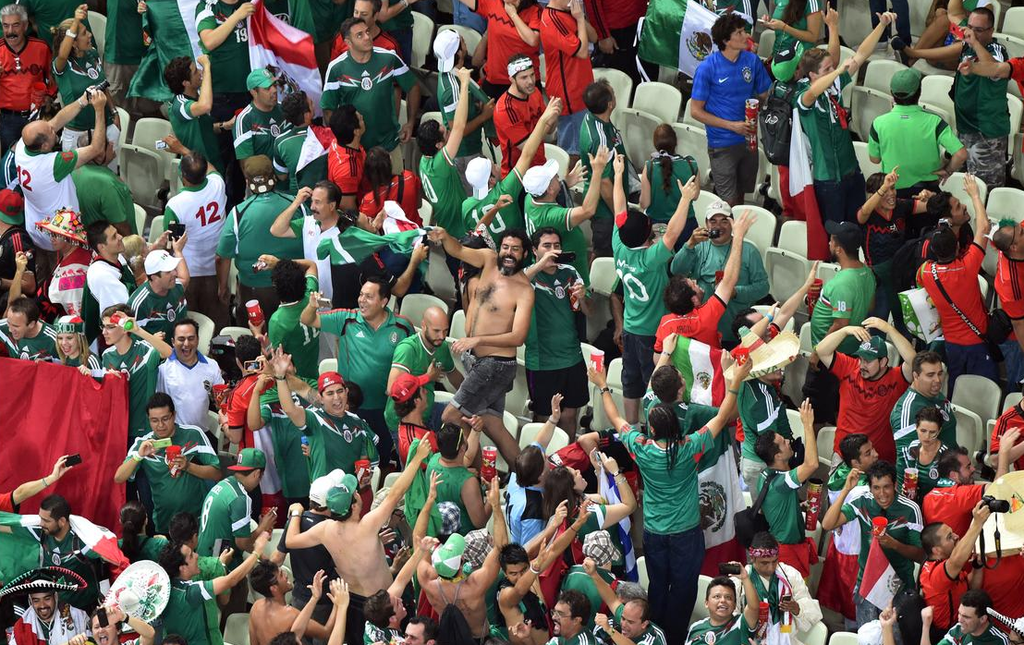 FIFA says it "takes a firm, zero-tolerance stance against any form of discrimination and racism." FIFA's disciplinary committee said Sunday it was opening an investigation against German fans who wore blackface to Germany's match vs. Ghana.
ESPN said it would try to limit chanting being heard during its broadcast of Mexico's final group stage match vs. Croatia on Monday.