FBI Investigates Suspicious "White Powder" At Super Bowl Hotels
Law enforcement is responding to reports of envelopes containing unknown white substances being sent to at least 5 New Jersey hotels. Initial tests reveal baking soda and cornstarch.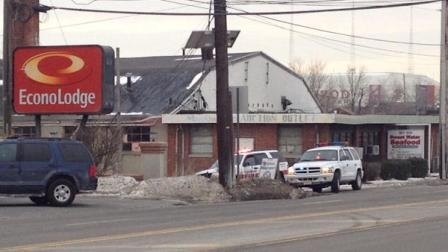 Federal agents, hazmat and bomb squads were called in Friday afternoon after reports that someone at an EconoLodge in Carlstadt, N.J. found a suspicious white substance in an envelope, police say.
Carlstadt Police Det. John Cleary says similar envelopes arrived at the Homestead Inn in East Rutherford and Renaissance Inn in Rutherford. Investigators intercepted additional envelopes from mail trucks on the way to a Holiday Inn Express and Hampton Inn in Carlstadt.
All the hotels reporting are within four miles of the Super Bowl stadium in East Rutherford.
An initial test of some of the envelopes detected baking soda and corn, NBC New York and News 12 report.
UPDATE: FBI determined all reported materials nonhazardous.