An Indiana man who spent 10 years in prison for an armed robbery that he didn't commit has sued the local police department, claiming they fabricated false evidence to convict him.

Keith Cooper's case came into the national spotlight after Vice President Mike Pence, while still serving as Indiana governor, declined to pardon Cooper, despite a unanimous recommendation from the state parole board to exonerate him.
In February 2017, Pence's successor, current Indiana governor Eric Holcomb, granted Cooper's pardon, making him the first person in Indiana to be pardoned for actual innocence in the state's history. Cooper waited six years for his pardon and three years for the governor's office to act on the parole board's recommendation.
Now Cooper has filed a civil rights complaint against the local police and the City of Elkhart, Indiana, alleging "egregious wrongdoing of manufacturing and fabricating all the evidence of his supposed guilt."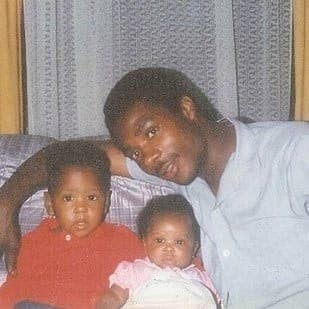 In August 2016, BuzzFeed News reported about Cooper's wrongful conviction of the 1996 robbery where one man was shot.
Twelve years after the incident, in 2008, shooting victim Michael Kershner and his mother, Nona Canell, gave videotaped statements claiming that they misidentified Cooper.
Canell said that during the initial investigation she requested "numerous times" to see a lineup of suspects, but the lead detective on the case, Elkhart police detective Steve Rezutko, assured her that they had "the right guy" in Cooper.
In 2006, after reviewing the new testimony from Kershner and Canell, along with new DNA evidence putting another man at the crime scene, the state court judge in Cooper's case offered him a deal to resentence him to time served. Cooper was freed but the felony conviction stayed on his record.
Five years later, Cooper filed a petition to have the crime he didn't commit erased from his record. It would take another three years, but in 2014 the state's parole board unanimously recommended that Cooper be pardoned, sending the recommendation to then-governor Pence's desk.
But Cooper's attempt to formally clear his name stalled there, as Pence declined to act on the pardon for over two years. Then in the summer of 2016, while Pence campaigned alongside Donald Trump as his vice presidential pick, his general counsel sent Cooper and his attorneys a letter stating that "to our knowledge, Mr. Cooper has not filed a petition with the courts in Elkhart County to determine whether post-conviction relief is available."
The letter added that Pence would not act on the parole board's recommendation "out of respect for the judicial process."
Despite Pence's claims that Cooper had not fulfilled his obligations with the court, when Gov. Holcomb — who served as Pence's deputy — took office, he acted on the board's recommendation and granted the pardon.
Cooper's lawsuit filed this week doesn't name the governor's office as a defendant, rather he is suing the City of Elkhart and the individual officers, including Rezutko, who investigated the robbery. Cooper claims in his lawsuit that they maliciously prosecuted him with false evidence. He says that to this day he suffers from ongoing depression and PTSD from the episode.
"It took more than two decades for Keith to finally get his name back," said Elliot Slosar, staff attorney with the Exoneration Project at the University of Chicago. "Today begins his much shorter journey towards rebuilding the life he once enjoyed before being framed for a crime he did not commit."