Ex-Florida Cop Pleads Not Guilty In Fatal Roadside Shooting Of Musician
A former Florida cop faces life in prison for the fatal shooting of a drummer in October 2015.
A former police officer in Florida pleaded not guilty Friday to charges related to the fatal shooting death of drummer Corey Jones in 2015.
Nouman Raja, a 38-year-old former police officer for Palm Beach Gardens, is charged with one count of manslaughter by culpable negligence and one count of attempted first-degree murder with a firearm. If convicted, Raja could face life in prison.
Raja fatally shot Jones while the musician was waiting on the side of the road after his car broke down in the early morning hours of Oct. 18, 2015.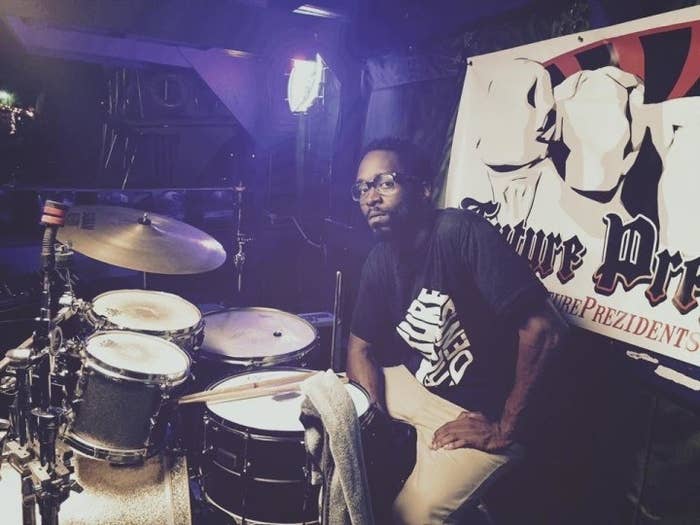 At the time of the incident, Palm Beach Gardens police said 31-year-old Jones had a handgun and "confronted" Raja before the shooting occurred.
A gun Jones had legally bought three days earlier was found at the scene. However, police later confirmed that Jones never fired his weapon.
According to 911 call recordings, Raja confronted Jones and shouted at him, "Get your fucking hands up! Get your fucking hands up!"
Jones replied, "Hold on."
Raja then fired three gunshots in rapid succession immediately after he said, "Drop!"
The call center operator can be heard saying "Oh my gosh." Then three more shots can be heard.
In another recording of a 911 call placed by Raja after the shooting, when asked for a description of the person, the officer replied, "Black male wearing all black, dreads, had a silver handgun in his right hand. I came out, I saw him come out with a handgun. I gave him commands. I identified myself and he turned, pointed the gun at me, and started running. I shot him."
Raja also told the 911 dispatcher that he had "hit" Jones "at least three to four times."
In the charging documents, investigator say that they do not believe Raja identified himself to Jones as a police officer.