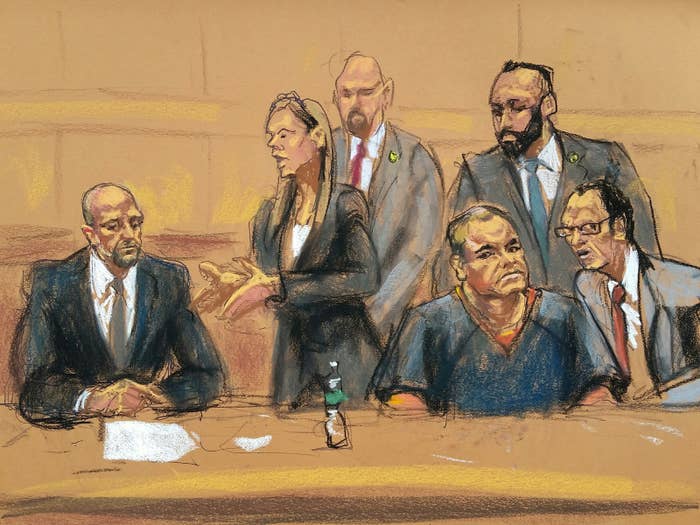 Mexican drug lord Joaquin "El Chapo" Guzmán, facing a myriad of drug charges in the US that could result in a life sentence, appeared in a New York City court on Friday. Guzmán's lawyers say their client has not been allowed to see his wife or Mexican attorney since he was extradited the US, and that their access to Guzmán has faced "unusual restrictions."

"We're not even permitted to give Guzmán a glass of water," said Guzmán attorney Michelle Gelernt.
At a status hearing on Friday in Brooklyn federal court, Gelernt, one of the federal public defenders currently assigned to represent Guzmán, described the difficulties the defense has faced so far, telling the judge "there's been times we've come to the jail and been told I don't know if you're on the list."
Gelernt also accused the Metropolitan Correctional Center, where Guzmán currently resides, and the Bureau of Prisons of "stalling" to approve additional personnel — including Spanish speaking attorneys — without seeking approval from the court to block those staffers from the Brooklyn federal defenders' office from having access to Guzmán.
For conference calls with Guzmán, Gelernt said, the Bureau of Prisons has insisted that only those attorneys who are on the approved list — which include Gelernt's co-counsel, Michael Schneider, the head of the New York Federal Defenders Office, David Patton, and two paralegals — be allowed to be physically in the office that the lawyers are using to conduct the call, a process that the Gelernt said has "never happened before."
Gelernt also pointed out that Guzmán's wife, Emma Coronel Aispuro, who was present in court Friday, and Guzmán's Mexican attorney have not been granted access to him since his extradition on Jan. 19 from Mexico to New York City.
Judge Brian Cogan responded to the defense's concerns about restricted access stating that he would defer to the BOP and jail officials. On the extra security measures being taken by the government, the judge said, "we know the reason for that."
Over the years, Guzmán has become as notorious for escaping incarceration as for his criminal activity. On two occasions, Guzmán escaped Mexican prisons with the help of corrupt law enforcement, once through an elaborate underground tunnel dug under the prison.

At a press conference on Jan. 20 announcing Guzman's extradition, officials were asked about their confidence that US law enforcement would be more effective in holding Guzmán, Angel Melendez, special agent in charge of ICE Homeland Security Investigations in New York City, said, "I assure you no tunnel will be built."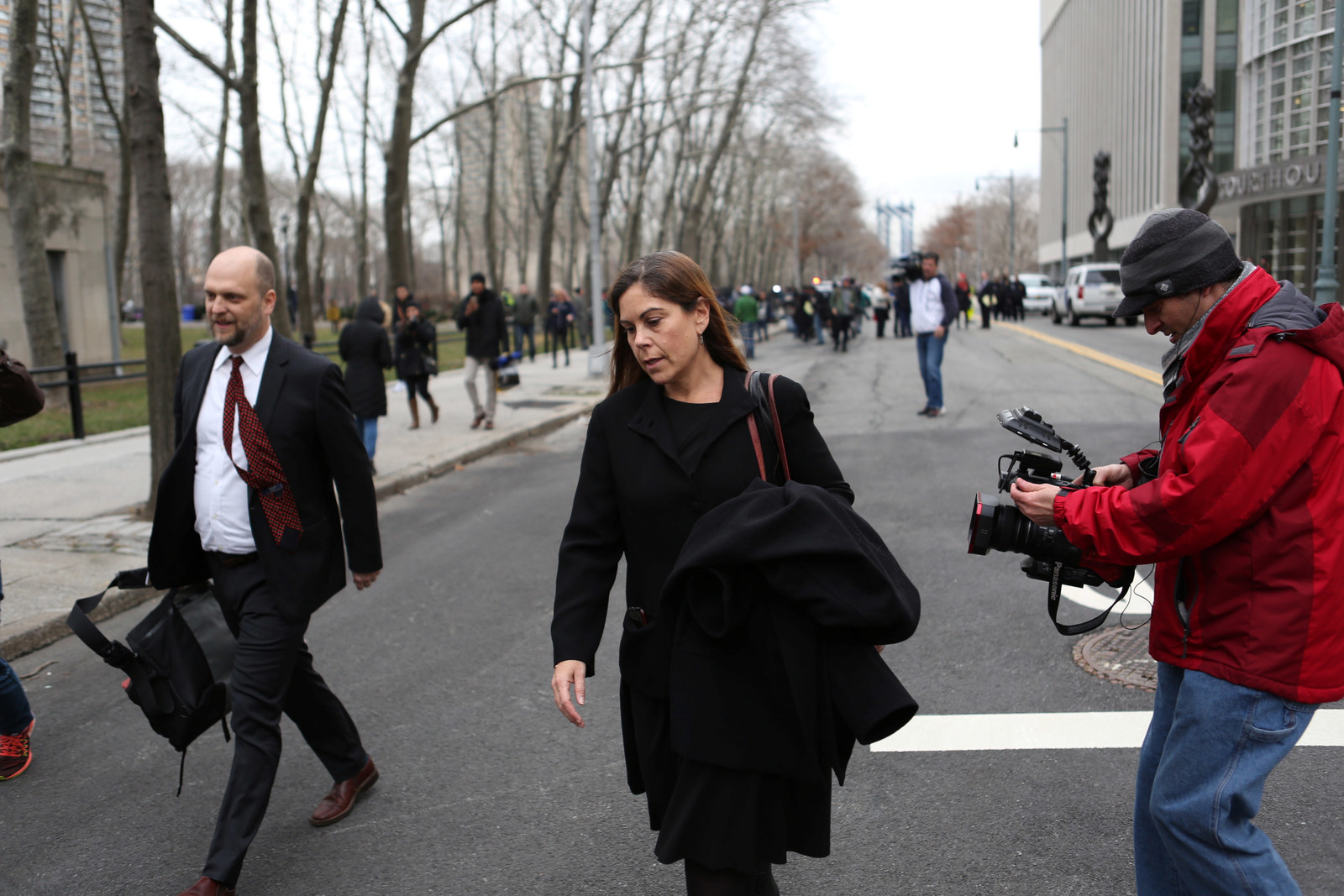 At MCC, Guzmán is being housed in a special unit where he is on 23-hour per day lockdown in his cell, his lawyers said Friday.
According to the 17-count indictment, Guzmán faces one count of leading a continuing criminal enterprise as leader of the Sinaloa cartel in Mexico, among other charges. If convicted, he faces a life sentence. As a condition of his extradition, US Attorney in the Eastern District of New York Robert Capers said, US law enforcement agreed to take the death penalty off the table as a potential sentence.
In addition to the criminal charges that Guzmán faces, which also include running a drug conspiracy to import and distribute tons of heroin, cocaine, methamphetamine, and marijuana, the US government is seeking $14 billion in forfeiture from Guzmán.
The charges against Guzmán cite drug trafficking activity dating back to the 1980s when Guzmán first rose to prominence as the preferred Mexican drug trafficker to the US by the ruling factions of the drug trade in Colombia that included Medellin cartel leader Pablo Escobar. Capers described Guzmán as "a small cancerous tumor that metastasized and grew into a full blown scourge."
Guzmán has pleaded not guilty to all charges.

For the moment, Guzmán is being represented by the attorneys' from the public defenders' office in lieu of hiring a private attorney — a scenario that the prosecution is protesting on the grounds that they believe that the drug lord has plenty of money to hire his own lawyer. On Friday, Cogan said that he would allow Gelernt and Schneider to continue to represent Guzmán for now, but said he wanted to Guzmán to submit a signed financial affidavit. "If the government doesn't like the signed affidavit," Cogan said. "The can investigate."