Dzhokhar Tsarnaev Wants The "Free Jahar" Fangirls To Go Away
The Boston Marathon bombing defendant has filed a motion to have his so-called "supporters" banned from demonstrating outside the courthouse during the trial.
The Boston Marathon bombing suspect filed a motion Tuesday asking the court to ban conspiracy theorists from demonstrating outside the federal courthouse during next month's high-profile trial.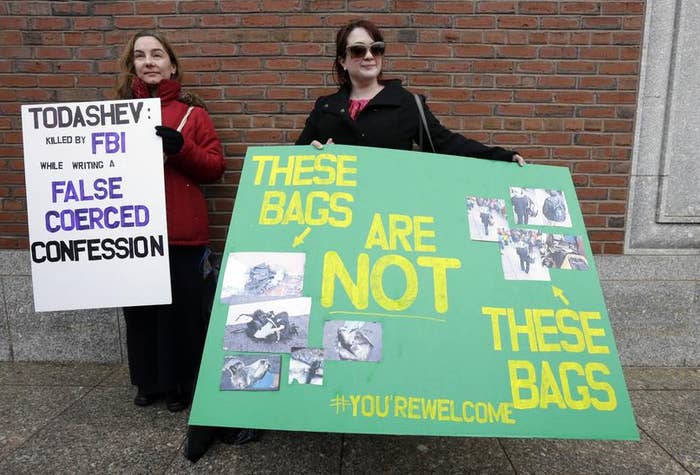 Tsarnaev and his lawyers say that the so-called "supporters" pose a "grave threat to the fairness of the defendant's trial."
According to the motion, the defense believes the presence of these demonstrators creates a "false inference that the defendant and his counsel agree with the outrageous conspiracy theories."
At the final pretrial hearing on Dec. 18, a small group claiming to be Tsarnaev supporters demonstrated outside the federal courthouse with signs, spoke to media, and hassled a bombing victim as he walked on a prosthetic leg with a cane into court.
When the trial begins, Tsarnaev and his lawyers request that the court protect those involved with the trial from the conspiracy theorists.
Tsarnaev's motion asks that the court "ensure that jurors, survivors, witnesses, and members of the public are able to leave the courthouse before and during all future proceedings without having to pass through a gauntlet of demonstrators bearing insulting and inflammatory messages."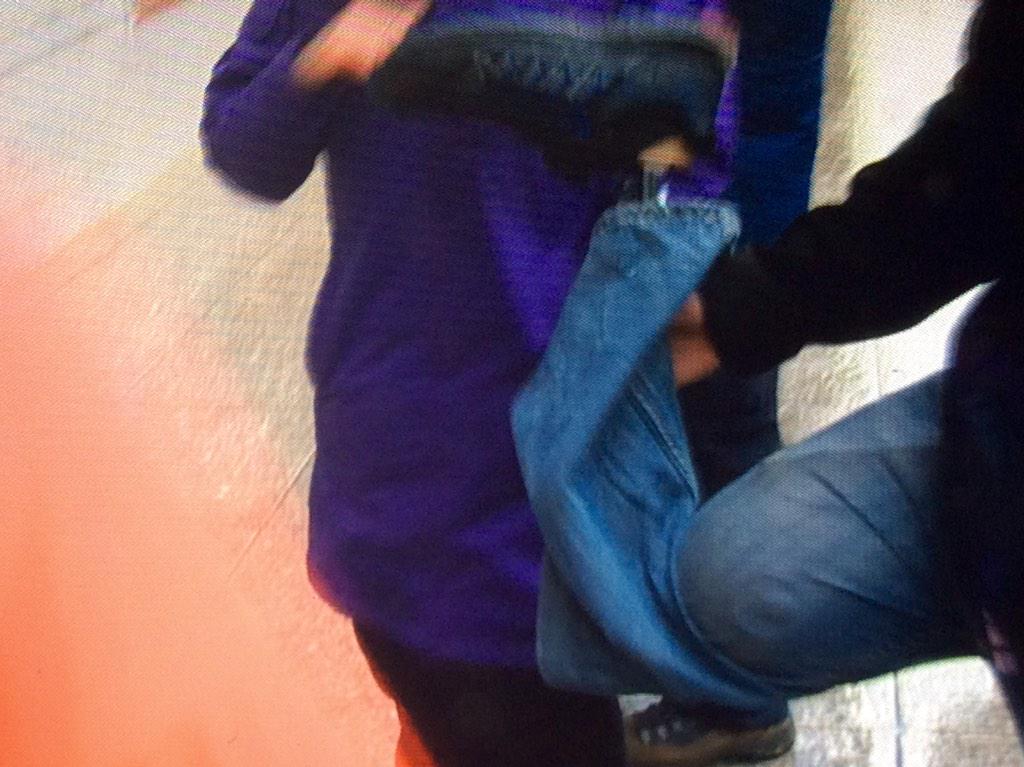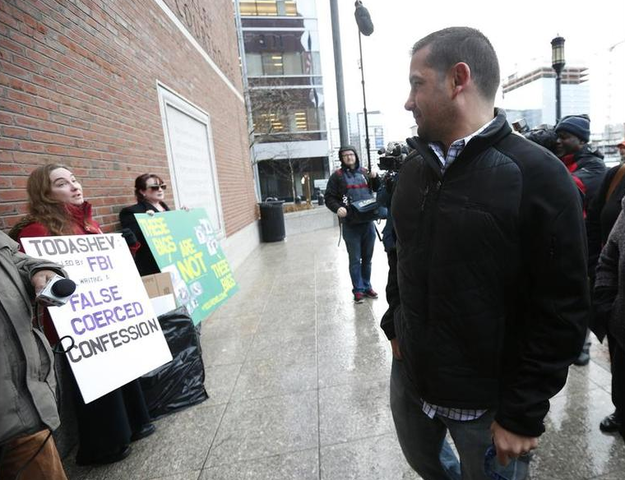 When jury selection convenes on Jan. 5, the defense is asking the court to use U.S. Marshals to bar the conspiracy theorists from demonstrating outside the courthouse.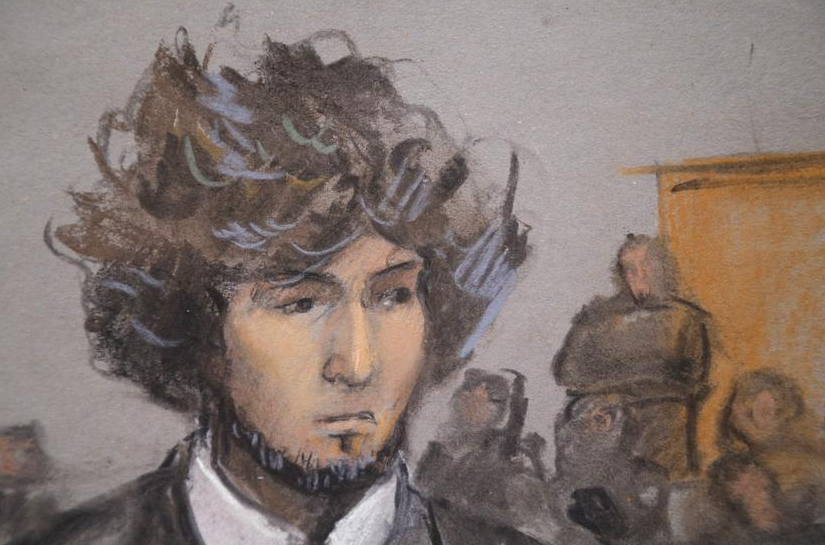 Read Tsarnaev's motion to have the conspiracy theorists banned from demonstrating during the bombing trial.
Download PDF
Tsanaev's lawyers have petitioned the court to delay the trial until September 2015.
The defense says that the current schedule — trial is set to start in two weeks — could mean that the jury is deliberating a death penalty sentence around the second anniversary of the bombing, NECN reports.
Tsarnaev's attorneys also said it is overwhelmed by the sheer amount of preparation time it needs to adequately defend the accused bomber.
NBC is reporting that the sealed government witness list alone has 732 names on it.