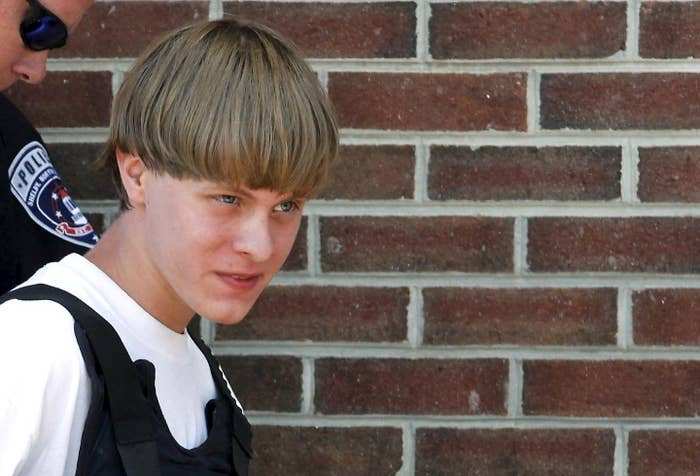 A federal court judge in South Carolina set November 7 as the start of Dylann Roof's death penalty trial.
The court is considering calling 1,200 to 1,500 potential jurors from around the state to be considered to sit on the jury.
The decision to try Roof in federal court effectively ends the debate over whether he would be tried in state court first — last month, the state-level trial was pushed back to at least January 2017.
Late last month, the Department of Justice announced a long-awaited decision that it would seek the death penalty against Roof, who is accused of gunning down nine people inside a historically black South Carolina church last summer.
"Following the department's rigorous review process to thoroughly consider all relevant factual and legal issues, I have determined that the Justice Department will seek the death penalty. The nature of the alleged crime and the resulting harm compelled this decision," Attorney General Loretta Lynch said in a statement.
On the evening of June 17, 2015 Roof allegedly attended a Bible study at the Emanuel AME church and sat with the group for an hour before opening fire, killing three men and six women.
According to a witness who survived the attack, Roof told the African-American churchgoers, "You rape our women, and you're taking over our country, and you have to go."
In its filing, the DOJ lists Roof's racial motivation in the killings as a factor in deciding to pursue the death penalty.
Roof is represented by David Bruck, one the country's most notable and sought after trial lawyers for defendants facing the death penalty. He most recently represented Boston Marathon bomber Dzhokhar Tsarnaev in his federal death penalty trial last year. Bruck has previously said that his client would consider a plea deal if the death penalty was taken off the table.