Denver Police Shoot Man Using Woman As A Human Shield Outside A 7-Eleven
UPDATE: A video surfaced Tuesday of the suspect being taken down by police. [WARNING: GRAPHIC CONTENT] The suspect was taken into custody in critical condition following a hostage situation.
An unidentified man seen outside a Denver 7-Eleven on Monday moments before he was shot and taken into custody by police.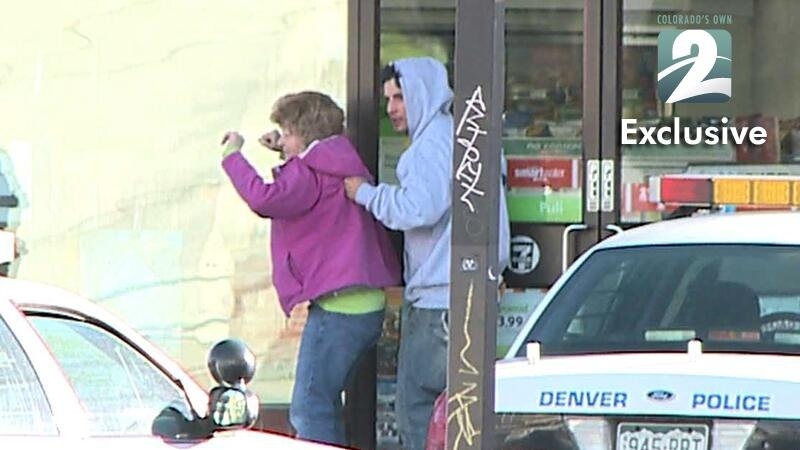 Denver Police tweeted out just before 9 a.m. that they were responding to a possible standoff at a local 7-Eleven food mart Monday. A person was believed to be barricaded inside the store and holding hostages.
After an hour of negotiations, police moved in and apprehended the man as he exited the store using a woman as a human shield.
The unidentified man was shot by police and taken into custody when he tried to move back into the store. The suspect is in critical condition. No other injuries were reported.
A video surfaced Tuesday of the exact moment when police took out the hostage taker. He remains in critical condition after being wounded in the torso. [WARNING: GRAPHIC CONTENT]
Via youtube.com
SWAT responding to reported hostage situation organize outside a Denver 7-Eleven.