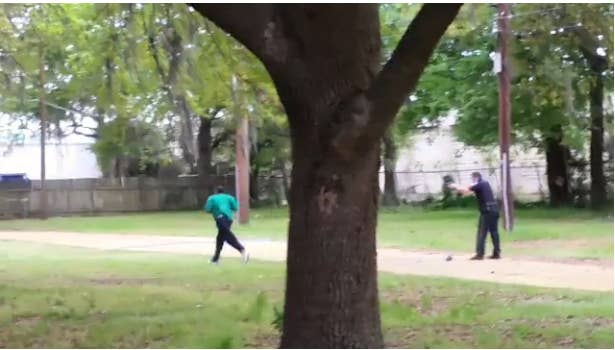 Michael Slager, the former South Carolina police officer who is scheduled to be tried in state court on murder charges for the killing of unarmed black man Walter Scott during a traffic stop, was indicted this week on federal civil rights charges by a federal grand jury.

The indictment accuses Slager of depriving Scott of his civil rights, obstruction of justice, and unlawful use of a weapon during the commission of a crime.
In April 2015, Slager, 34, stopped the 50-year-old Scott in North Charleston for alleged traffic violations.
A bystander captured cell phone video of Slager shooting Scott eight times in the back as he tried to flee on foot.
The video sent shockwaves across the nation and drew criticism from many in the law enforcement community who questioned Slager's decision to shoot Scott in the back.
Slager was charged with murder in state court and subsequently fired from the force. If convicted, he could be sentenced to life without parole.
Slager was held in custody until earlier this year when he was released on bail and confined to house arrest.
Slager appeared in court Wednesday for an initial hearing on the federal charges where a judge announced that he would be allowed to stay free on bond.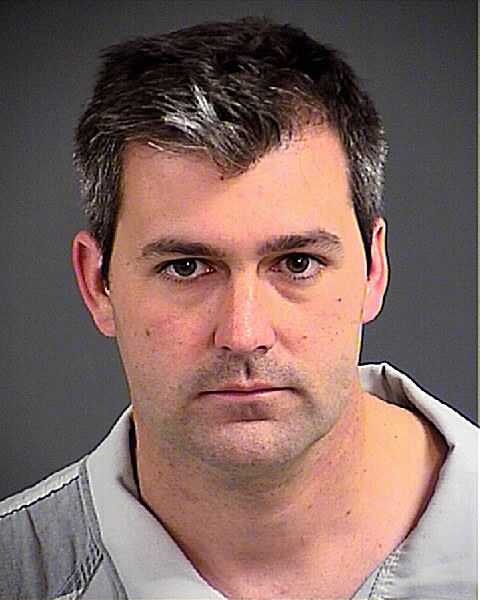 The first charge in the indictment of deprivation of rights under the color of the law says that Slager, while acting a an officer, shot Scott without legal justification, willfully depriving him of his civil rights.
The indictment also charges that Slager misled South Carolina Law Enforcement Division (SLED) investigators in statements he provided on April 4, 2015 by falsely stating that he fired his gun at Scott while Scott was coming at him with a taser.
The grand jury determined that "in truth and in fact, [Slager] repeatedly fired his weapon at Scott when Scott was running away."
"This rare federal indictment reconfirms the fact that Walter Scott did not die in vain. His family is pleased that the federal government has taken this almost unprecedented action and hopes that this will serve as a turning point in police brutality cases," L. Chris Stewart, Scott family attorney, said in a statement.

Speaking at a press conference following Slager's hearing on Wednesday, Judy Scott, mother of Walter Scott, said she was "happy" that her son's killer would face federal charges.
"I miss [Walter] very, very much. He was never a violent person. He was a very lovable child. Loved his parents, loved his family, loved his children. But I thank God to see what has happened here today. I thank God for justice...and I stand on the word, justice will prevail," Judy Scott said.
An attorney for Slager described the federal charges as unprecedented.
"It seems very extreme and the timing is very interesting," the statement said. "It really feels as if Officer Slager is carrying the burden of many past cases that were handled differently."