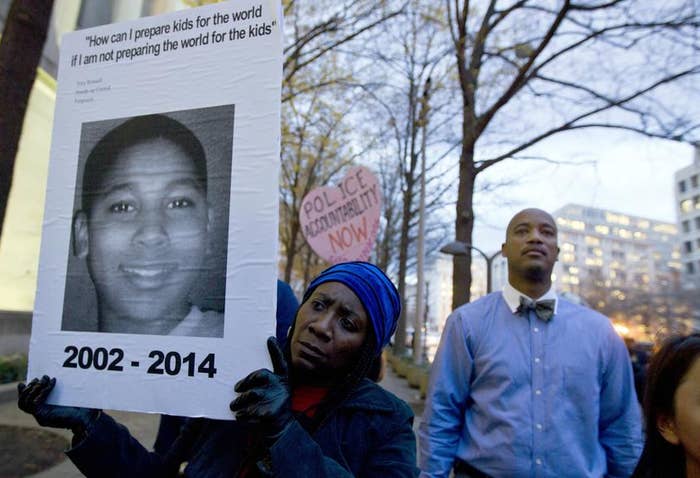 The U.S. Department of Justice (DOJ) says Cleveland Police engaged in a pattern of bad behavior that included excessive force and violations of citizens' Fourth Amendment rights, according to a more than yearlong investigation of the department.
Attorney General Eric Holder announced the findings today at a press conference in Cleveland, Ohio:
Since March 2013, the Justice Department has closely examined nearly 600 use-of-force incidents that occurred between 2010 and 2013, including incidents involving the use of lethal and less-than-lethal force. We have determined that there is reasonable cause to believe that the Cleveland Division of Police engages in a pattern or practice of using excessive force – in violation of the Fourth Amendment of the U.S. Constitution, and as a result of systemic deficiencies, including insufficient accountability, inadequate training and equipment, ineffective policies, and inadequate engagement with the community.

Fortunately, today, I can announce that the Department of Justice and the city of Cleveland have come together to set in motion a process that will remedy these issues in a comprehensive – and court-enforceable – manner.
Assistant Attorney General Vanita Gupta also spoke, detailing some of the "poor and dangerous tactics" the DOJ found in its investigation:
That pattern manifested in a range of ways, including:

The unnecessary and excessive use of deadly force, including shootings and head strikes with impact weapons.

The unnecessary, excessive or retaliatory use of less lethal force including Tasers, chemical spray and fists.

Excessive force against persons who are mentally ill and in crisis, including in cases where the officers were called exclusively for a welfare check.

And the employment of poor and dangerous tactics that placed officers in situations where avoidable force became inevitable.
The federal probe into the department began after several highly publicized incidents, including the 2012 deadly police chase that ended with officers firing a barrage of 137 bullets, killing two unarmed people.
The announcement comes on the heels of news that police officers in Ferguson, Missouri, and New York City will not be indicted for incidents involving deadly use of force.
The announcement also comes while the department is in the midst of investigating the police killing of 12-year-old Tamir Rice last month in a Cleveland park by rookie officer Timothy Loehmann.
Cleveland will now join other U.S. cities like Seattle, Albuquerque, and New Orleans subjected to federal oversight through a consent decree to make sure they improve their policing.
"There are problems in some divisions of the [Cleveland] police. And this review has revealed some of these problems," Mayor Frank Jackson said at the press conference.
A Cleveland Police spokesperson referred BuzzFeed News to the Mayor's office for comment on the DOJ report.
Read the 58-page letter from the DOJ to the Mayor of Cleveland on the Cleveland Police Department.
Download PDF