On Sunday, Cleveland Browns wide receiver Andrew Hawkins walked onto the field wearing a black shirt over his jersey in protest of recent Ohio police shootings that read, "Justice For Tamir Rice And John Crawford III."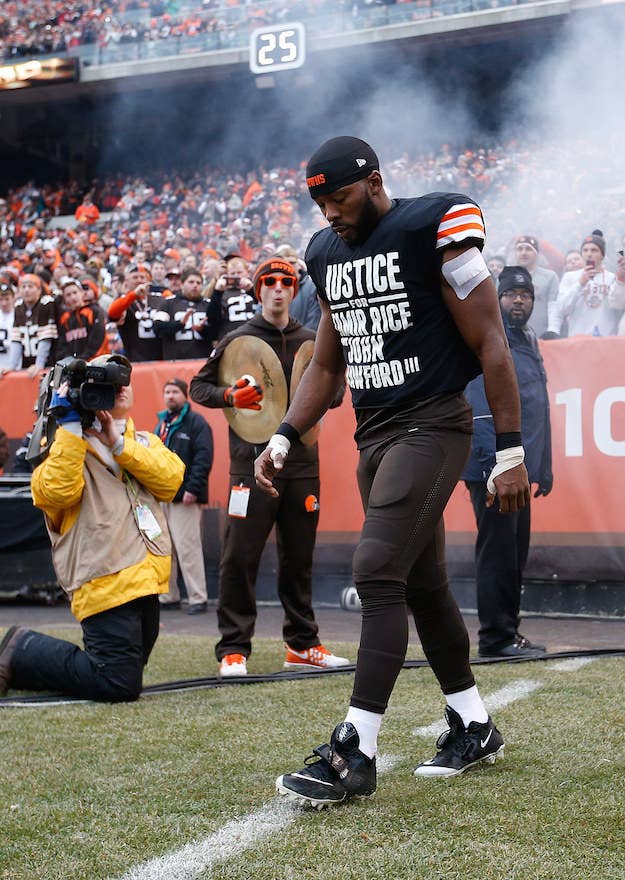 On Monday, Cleveland police union President Jeffrey Follmer lashed out at Hawkins, calling the shirt "pathetic" and demanding an apology from the Browns player. Follmer later went on MSNBC and called the deadly shooting of 12-year-old Rice "justified."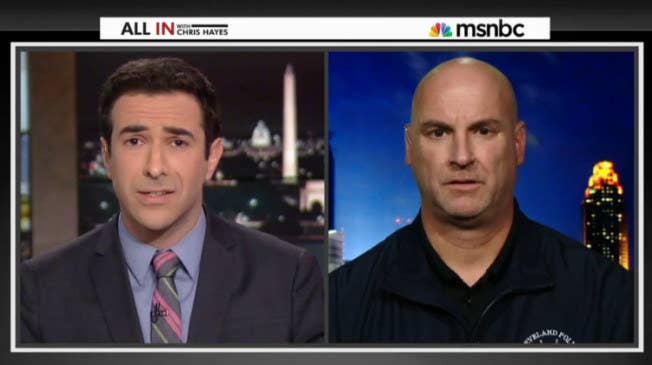 Cleveland Police Chief Calvin Williams responded on Tuesday with a statement saying that an apology from Hawkins and the Browns wasn't necessary.
"It is important to note that the comments made by Mr. Folmer do not represent the views of the Cleveland Division of Police. The Division of Police respects the rights of individuals to peacefully demonstrate their personal views and opinions. Mr. Hawkins was certainly well within his rights to express his views and no apology is necessary."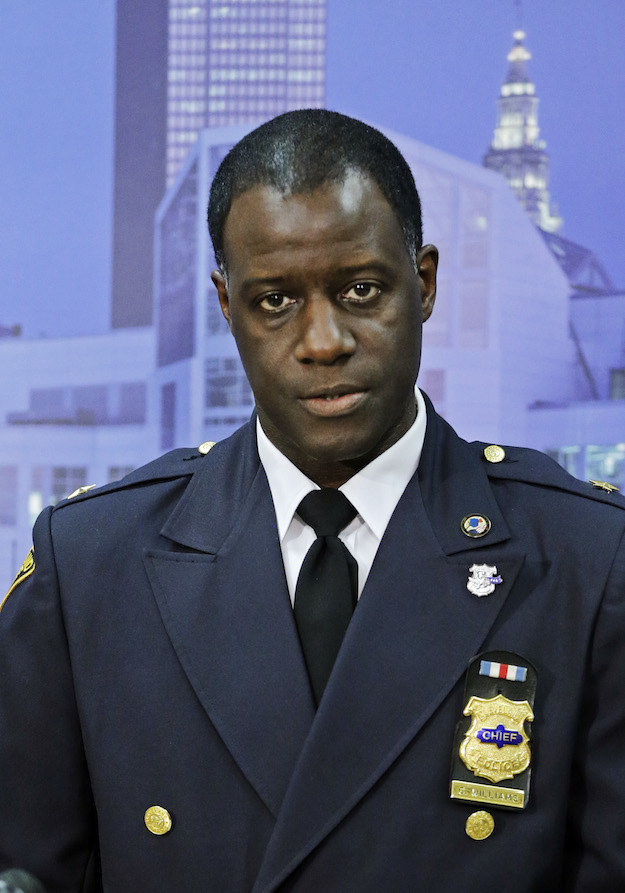 Hawkins made it clear that he would not be apologizing in his own response to Follmer. "A call for justice shouldn't offend or disrespect anybody, a call for justice shouldn't warrant an apology."
Samaria Rice, mother of 12-year-old Tamir Rice, slain by Cleveland police on Nov. 22, told BuzzFeed News this week that police have not spoken to her since the shooting and the department "need to apologize to me before demanding apologies."