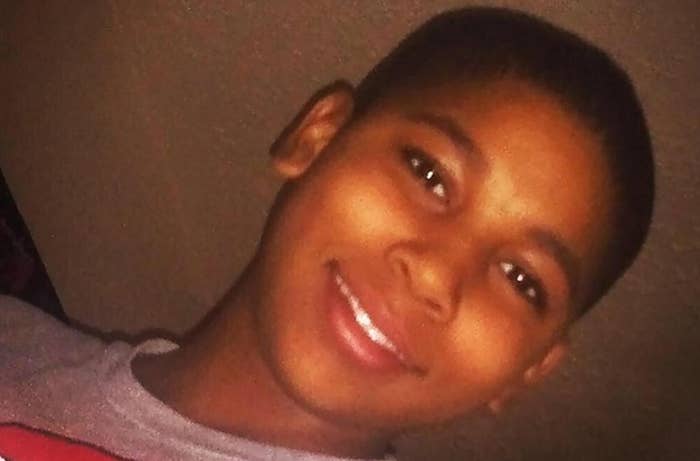 The Cleveland police officer who fatally shot 12-year-old Tamir Rice has been fired by the department for "providing false information" on his job application, officials announced Tuesday.
Timothy Loehmann's termination is "effective immediately," Cleveland Police Chief Calvin Williams said at a news conference announcing the results of the city's investigation into the rookie cop who fatally shot Rice outside a park pavilion while responding to a call in November 2014 with partner, Officer Frank Garmback.
After the deadly incident, it was reported by BuzzFeed News and other media outlets that Loehmann, who had only joined the Cleveland police eight months prior to the shooting, was not forthcoming about his employment history in documents provided as part of his application to the department.
Documents obtained by BuzzFeed News after the shooting revealed that when Loehmann left his old job as a cop in Independence, Ohio, he was in the process of being fired for dismal performance, but was given a chance to resign before that happened. Loehmann failed to disclose his troubles in Independence in his Cleveland police application.
At the time, the Cleveland Police told BuzzFeed News they never asked the City of Independence for his personnel file.
On Tuesday, Williams said that he believes the falsehoods in Loehmann's application would have "come out eventually," but admitted that the department wouldn't have learned about his past employment history as "quickly if this didn't happen."

Director of Public Safety for Cleveland Michael McGrath also announced Tuesday that Garmback will be suspended for 10 days and given additional training for his role in the deadly incident.
The decision to fire Loehmann and reprimand Garmback comes more than two years after Rice was killed.
"There's a 12-year-old kid dead — people on both sides are going to say we didn't do enough or we did too much," Williams said. "We have to go through our process. We have to be fair and objective to our process."
In 2015, a grand jury declined to criminally charge Loehmann in the Rice shooting.
"We remain deeply frustrated that neither officer faced charges in a court of law, but we are pleased that Officer Loehmann has been fired and that Officer Garmback will be suspended," the NAACP Legal Defense Fund said in a statement. "It is disgraceful, however, that Officer Loehmann is only facing disciplinary action because of false answers he provided on his job application, and not also for killing a child.
"His lies are indicative of why he was unfit to join the force in the first place, but his conduct on the job is why he should lose his badge now."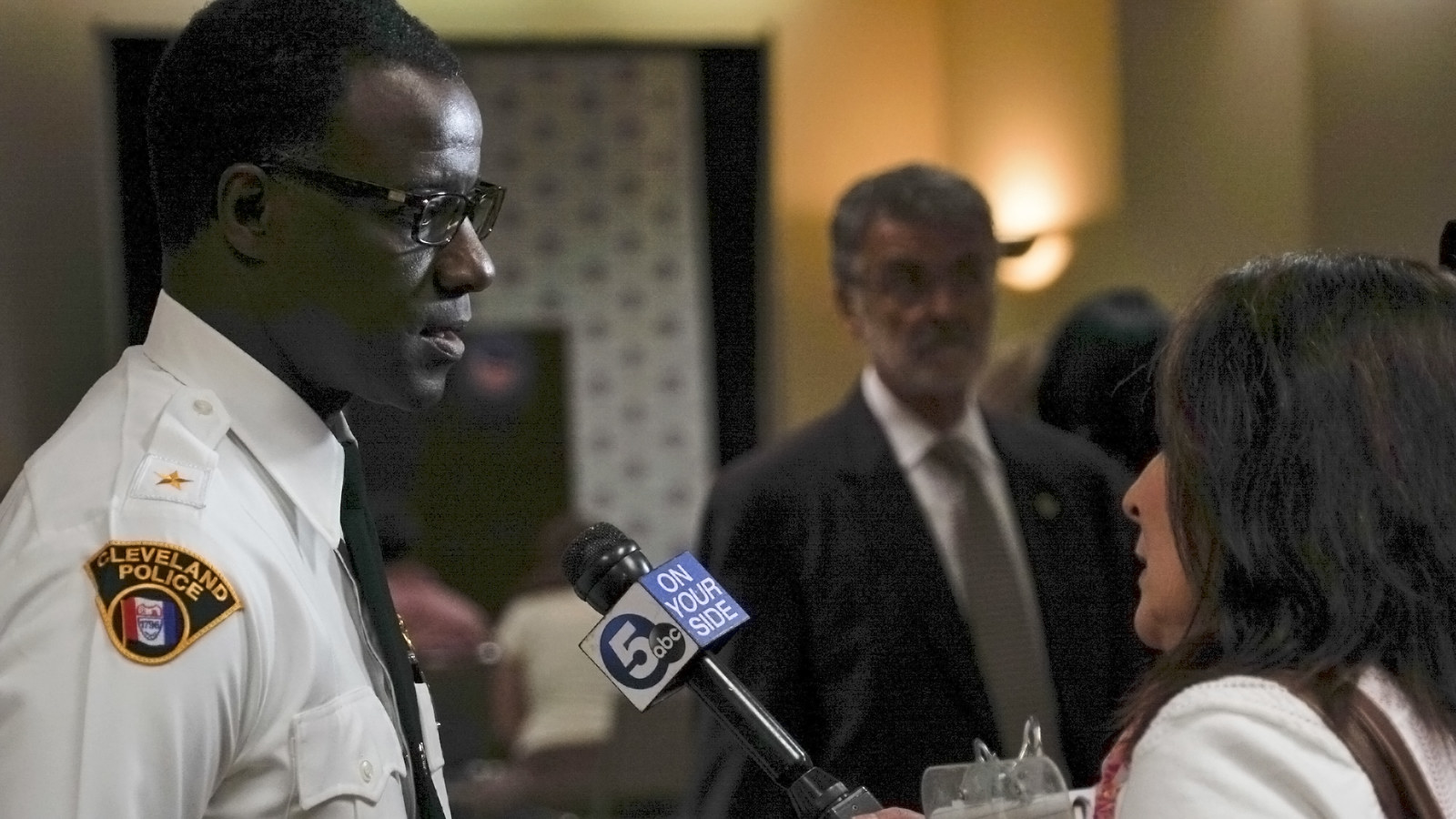 Steve Loomis, president of the Cleveland Police Patrolmen's Association, told reporters Tuesday that he was "extremely disappointed" in the decision to fire Loehmann, calling it a "political witch hunt."
Loomis disputed the claims that Loehmann lied on his application, adding that even if he "did something strange on his application" that "it would not rise to the level of termination."

"Within five minutes" of the city's press conference announcing the firing, Loomis said the union filed a grievance on Loehmann's behalf.
There's "no doubt in my mind that we'll get Tim Loehmann's job back," he added.