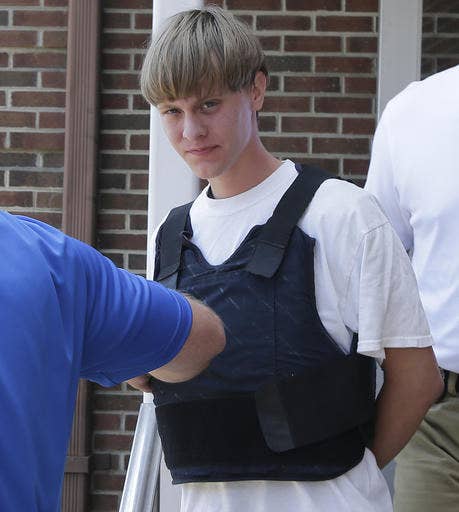 Investigators discovered a handwritten list of other South Carolina churches during the post-arrest search of Dylann Roof's car, a former law enforcement official testified Monday.

The second week of the federal death penalty trial for the white supremacist who fatally shot nine people inside the historic black Emanuel AME Church began Monday with testimony from Brittany Burke, the former South Carolina Law Enforcement Division officer who led the crime scene investigation after the massacre on June 17, 2015.
Burke told the jury that inside Roof's car investigators found the list of churches and some of their addresses written on a piece of yellow legal pad paper inside a backpack. Reporters at the courthouse tweeted out the list shown to the jury, which included churches in Charleston and the shooter's hometown of Columbia, South Carolina.
On another sheet of paper, Roof wrote the hours for New Light Beulah Baptist and Bethel AME, two churches in Richland County, South Carolina.
The prosecution also introduced a sheet of paper found in Roof's car that listed towns and cities in South Carolina with higher ratios of black people to white people.
Burke's description of what investigators found in Roof's car comes after the prosecution played the jury a two-hour long video Friday showing his confession to FBI agents.
In the confession, Roof told the FBI he picked the historic Emanuel AME because it was unlikely that there would be other white people there.
"I knew that would be a place to get a small amount of black people in one area," Roof said.
He also told the FBI he thought about targeting drug dealers, but feared they would shoot back. In selecting a church, he said, he believed that it was unlikely that a group of worshipers would retaliate.
"They're in church," he added. "They weren't criminals or anything."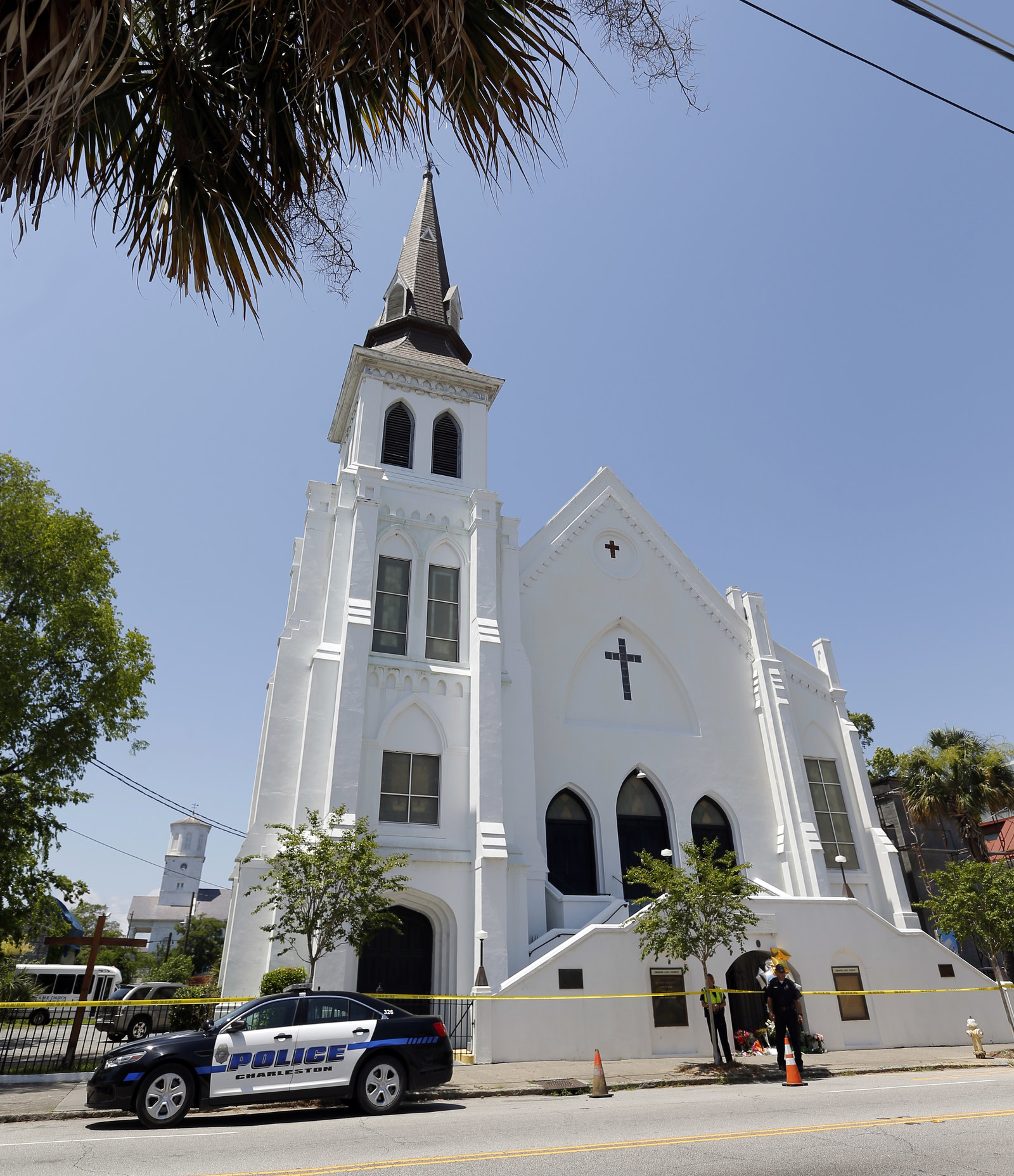 On Friday, lead prosecutor Jay Richardson told the judge that he will likely finish his case on Wednesday. After that, Roof's defense team will have a chance to present its evidence before the case goes to the jury to decide guilt or innocence.

Lead defense attorney David Bruck told the jury during his opening statement that during the guilt phase, the defense won't call "a large number of witnesses, we may not even call any."
If Roof is found guilty, the trial then moves to the penalty phase, where the jury will decide whether he deserves the death penalty or life in prison without parole. Roof has chosen to defend himself during the penalty phase.
With the likelihood that Roof will be found guilty, Judge Richard Gergel has already scheduled the penalty phase of the trial to begin after a holiday recess on Jan. 3.

During the penalty phase of a capital trial, the defense typically taps witnesses to testify to mitigating factors that they believe call for a penalty less than death, such as mental illness or evidence of abuse.
Here are the lists that investigators found when they searched Roof's car: