"Batman" Visits Brazilian Slum Where Residents Are Being Kicked Out Of Their Homes Before The World Cup
An anti-government protester dressed as Batman walks among the poor people of Rio De Janeiro who are protesting the demolition of their homes to make way for the FIFA World Cup.
Kids play with Batman in the Favela do Metro slum in Rio, an area near the Maracana stadium playing host to the 2014 World Cup in June.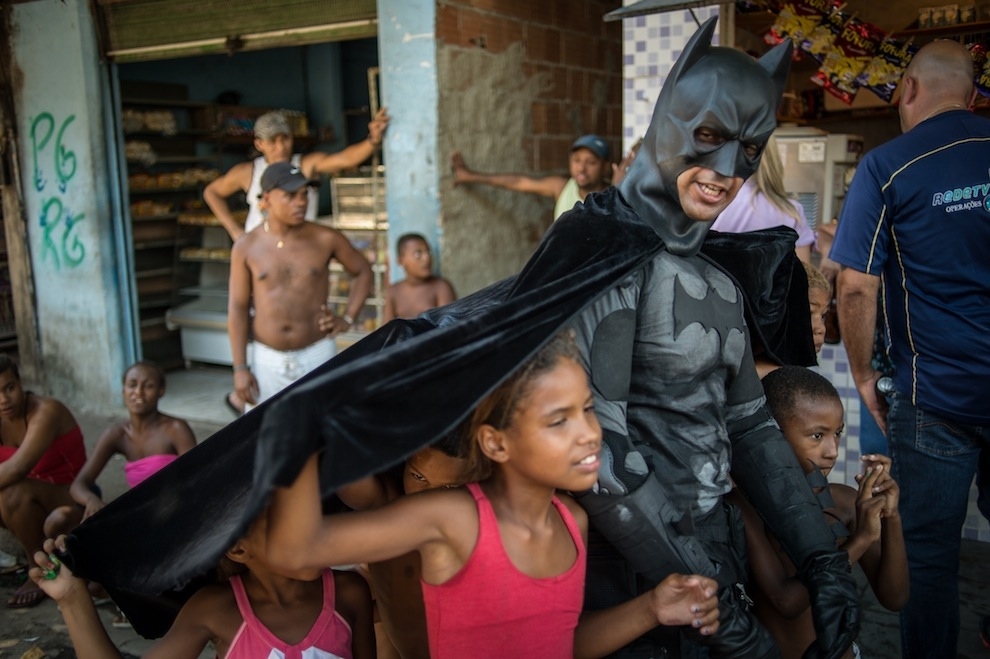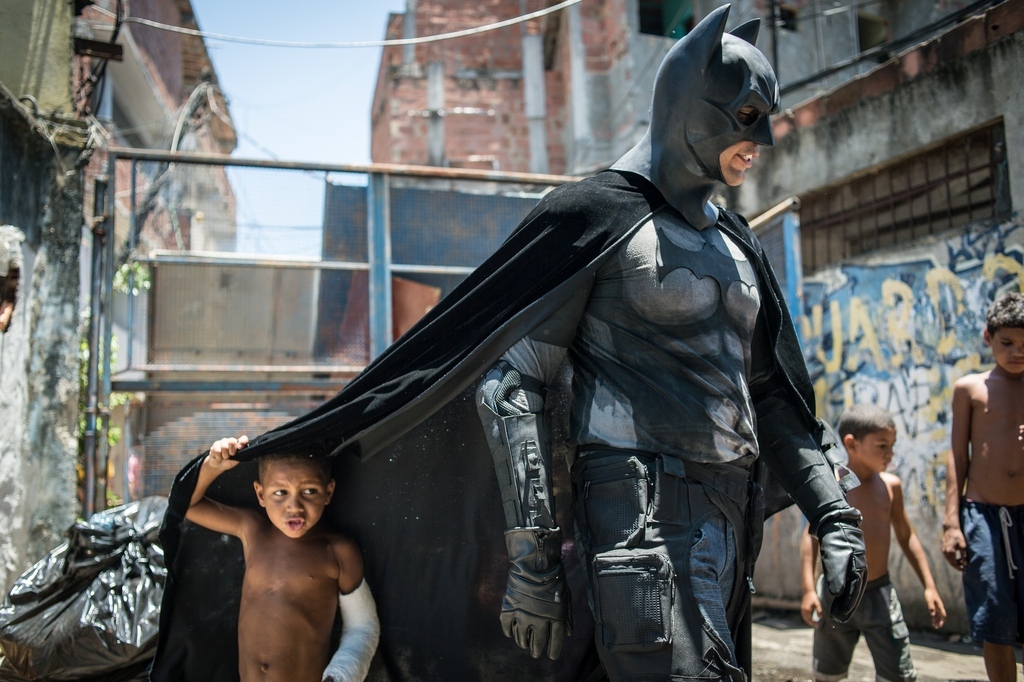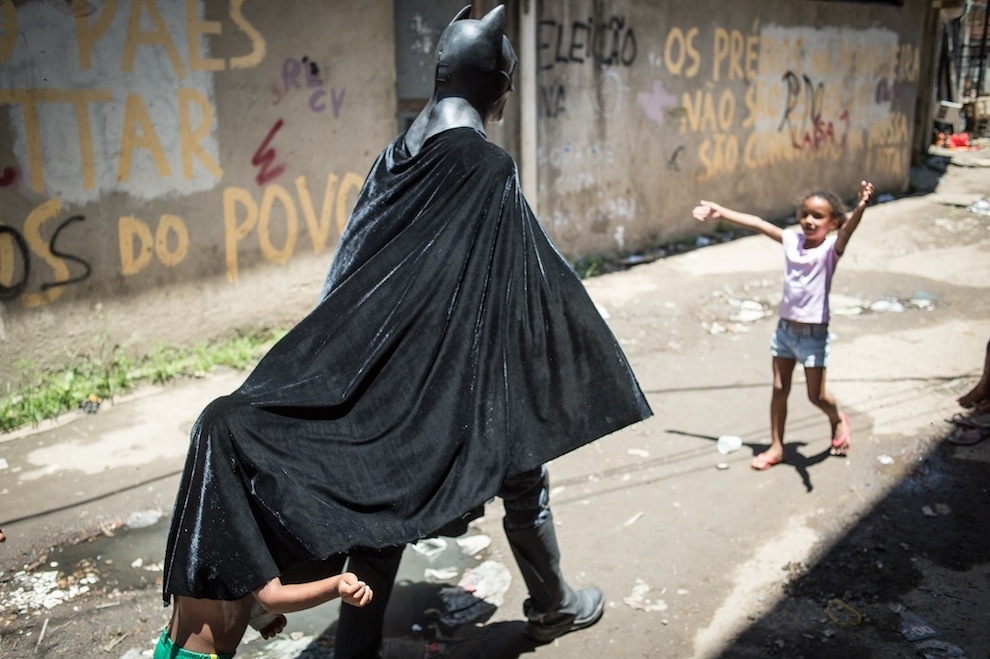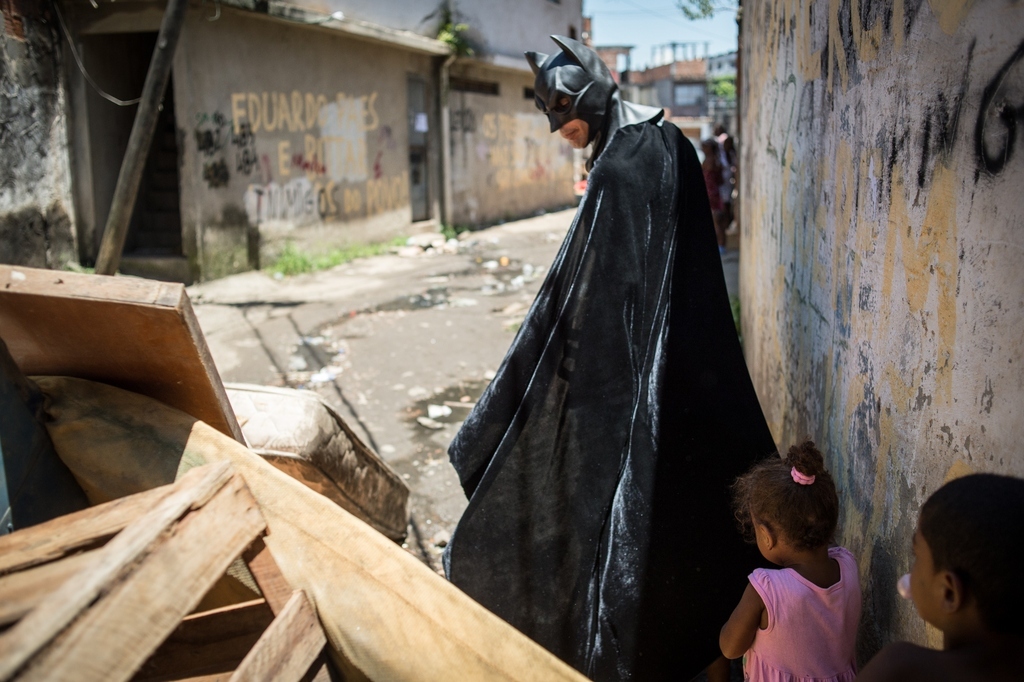 The removal of the community, near the Maracana stadium, is part of the renovation works of the area for the World Cup 2014, Reuters reports.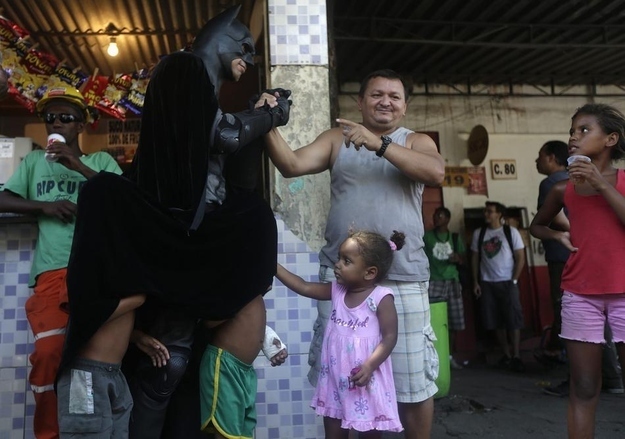 Residents are protesting their eviction from their homes which will be demolished for the construction of a leisure and automotive trade area during the soccer tournament.