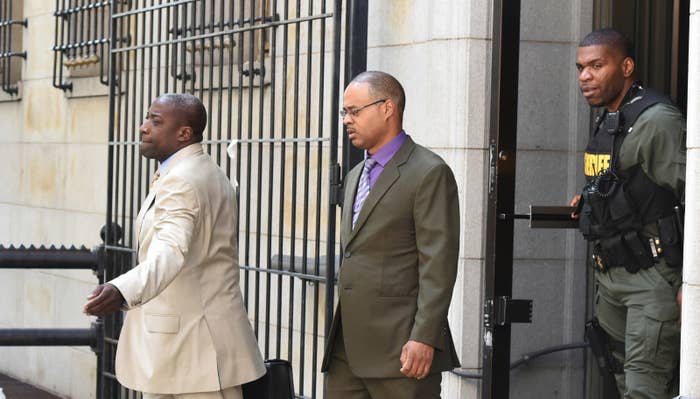 The Baltimore cop who drove the van that Freddie Gray rode in when he suffered a fatal spinal injury was granted a bench trial by a Baltimore court.
Of the six cops on trial in the death of Freddie Gray, Officer Caesar Goodson is facing the most serious charges: Second-degree murder and assault; if convicted, the 46-year-old Goodson could be sentenced to as many as 30 years in jail. In a bench trial, it is the judge that hands down the verdict as opposed to a jury.
When Gray was arrested on April 12, 2015, he was loaded into Goodson's van where officers failed to secure Gray, who was handcuffed, with a seat belt. The van then made six stops along the way to the Western District station. Gray was injured sometime during the van ride and died about a week later from a snapped spinal cord, according to the coroner.
Prosecutors are expected to argue that as the van driver it was Goodson's responsibility to make sure that Gray was secure in the back van before transporting him from the scene of the arrest.
Goodson's trial will be the third case heard since charges were announced against the officers involved in the Gray arrest. The first two cases ended in a mistrial and an acquittal.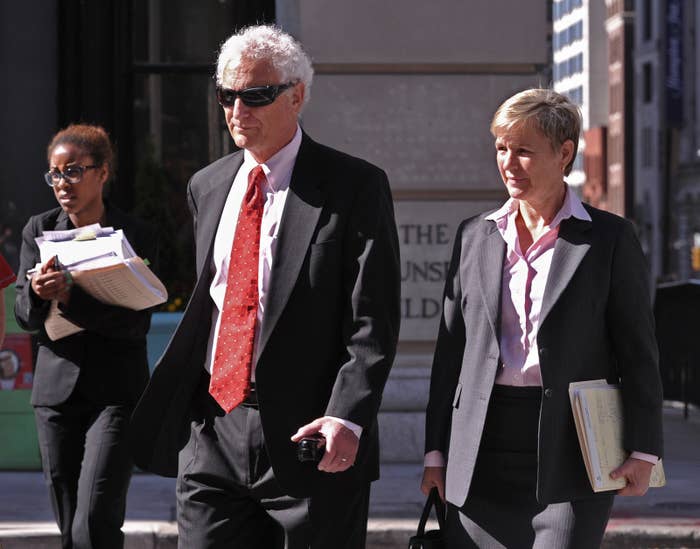 Officers at the previous two trials have already testified that it was Goodson's job to make sure Gray was secure in the back of the van.
Last month during the trial of Officer Nero, who also opted to have a bench trial, prosecutors attempted to persuade the judge that Nero and the other arresting officers also had a duty to make sure that Gray was wearing a seat belt. Nero's defense attorneys put multiple officers on the stand that testified that securing Gray was Goodson's job. Nero's attorneys also argued that the other officers' failure to seat belt Gray was an "act of omission" but not intentionally negligent behavior. Nero was acquitted of second-degree assault and other charges.
On Monday, a Baltimore Circuit Court judge ruled on several pending motions in Goodson's case.
Goodson's request to have the case dropped because his speedy trial rights were violated was denied. As was his motion to have the second-degree assault charge dropped because he never physically touched Gray.
The judge also ruled that Gray's unredacted autopsy report can be entered in as evidence.
The prosecution was dealt a blow when the judge ruled that statements made by Officer William Porter to an internal affairs investigator that Porter told her that Gray told the officer that he couldn't breathe were hearsay could not be entered as evidence. However, Porter, whose first trial last year ended in a mistrial, is still expected to testify in the case.
Opening arguments in Goodson's trial are scheduled for Thursday. The officer remains suspended with pay from the force due to the felony charges.