Let's recap quickly: White House National Security Adviser Michael Flynn has resigned — or been forced to resign, depending on who you're listening to — amid a scandal where he spoke with the Russian ambassador about sanctions in December, before President Trump took office, then misled the vice president about those conversations.
Flynn's resignation letter was handed to Trump on Feb. 13. The next day, White House press secretary Sean Spicer faced a barrage of questions about Flynn and the lead-up to his leaving office, and contradicted earlier statements by White House personnel — including Trump himself.
So here's the timeline of events in the Flynn saga as the public learned about them, where some contradictions are apparent, followed later by the many contradictions that became clear on Tuesday. Warning: It is dang confusing.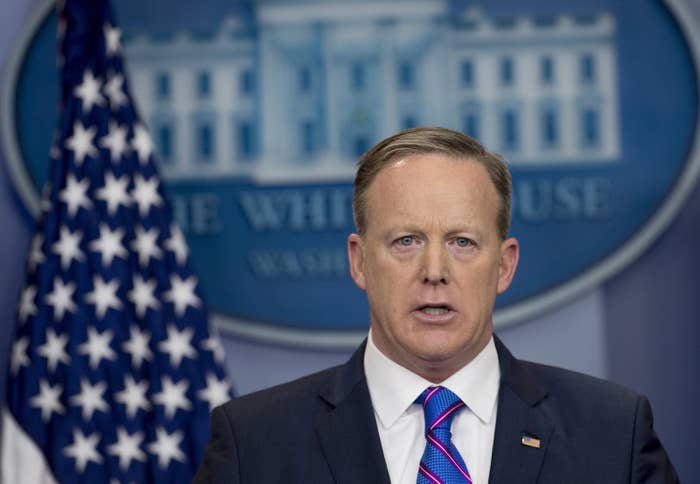 "I talked to Lt. Gen. Flynn about that conversation and actually was initiated on Christmas Day he had sent a text to the Russian ambassador to express not only Christmas wishes but sympathy for the loss of life in the airplane crash that took place," Pence said.
Pence said he had personally spoken to Flynn, who assured him the conversation was an informal chat.
"It was strictly coincidental that they had a conversation," Pence said on the show. "They did not discuss anything having to do with the United States' decision to expel diplomats or impose censure against Russia."
THURSDAY, FEB. 9: The Washington Post reports that Flynn and Russian Ambassador Sergey Kislyak discussed sanctions that the Obama administration had imposed on Russia in December.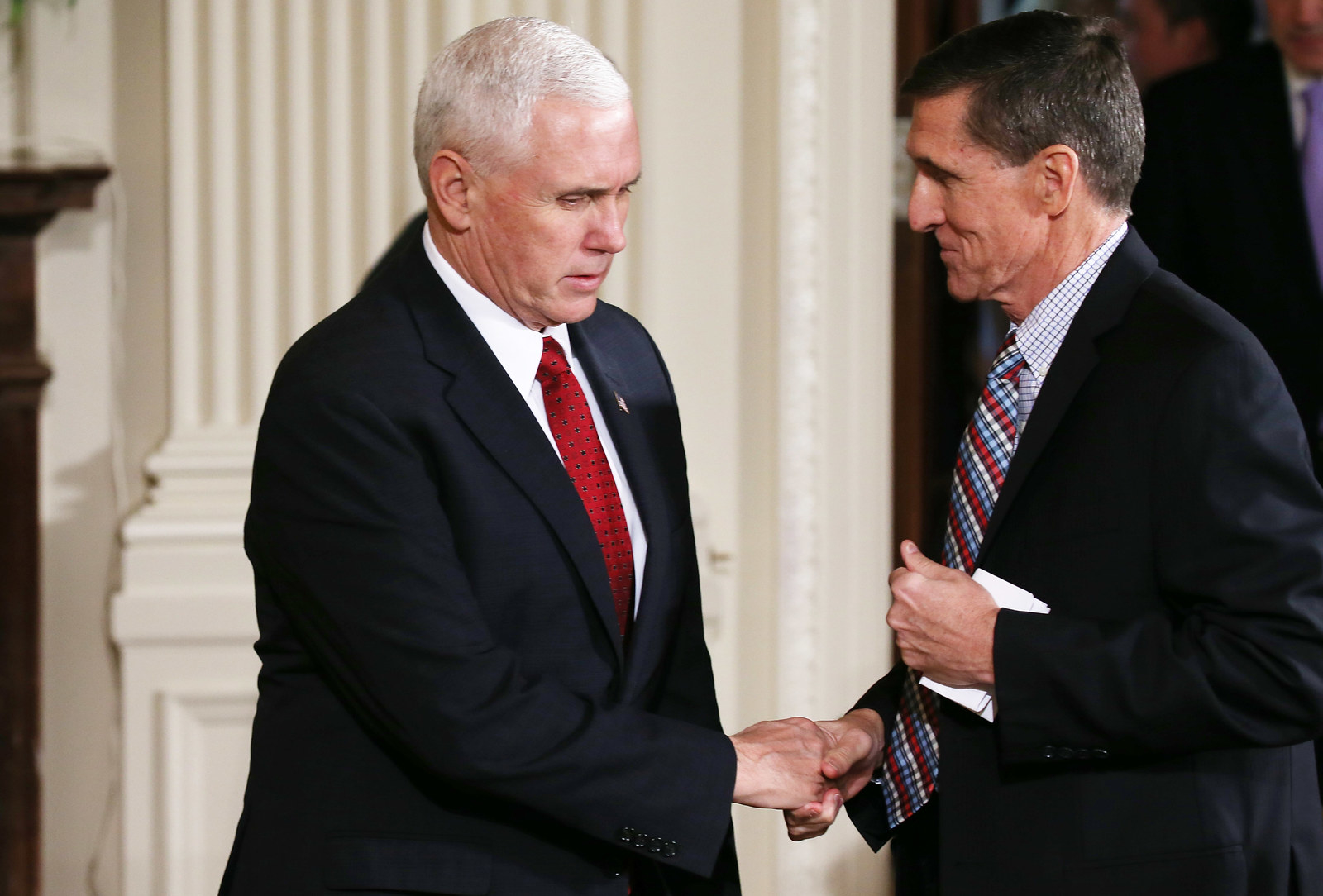 This report, which cited nine sources, raised speculation that Flynn may have misled Pence when he told him the two men did not discuss sanctions in December.
Flynn initially denied the allegation that he had discussed sanctions with Kislyak.
But he later walked this denial back, telling the Washington Post through his spokesman that "while he had no recollection of discussing sanctions, he couldn't be certain that the topic never came up."
The White House at the time denied that the two men discussed Russian sanctions.
FRIDAY, FEB. 10: Trump is asked aboard Air Force One about the reports that Flynn discussed sanctions with Russians. "I don't know about that. I haven't seen it," Trump says, adding that he plans to "look into" it.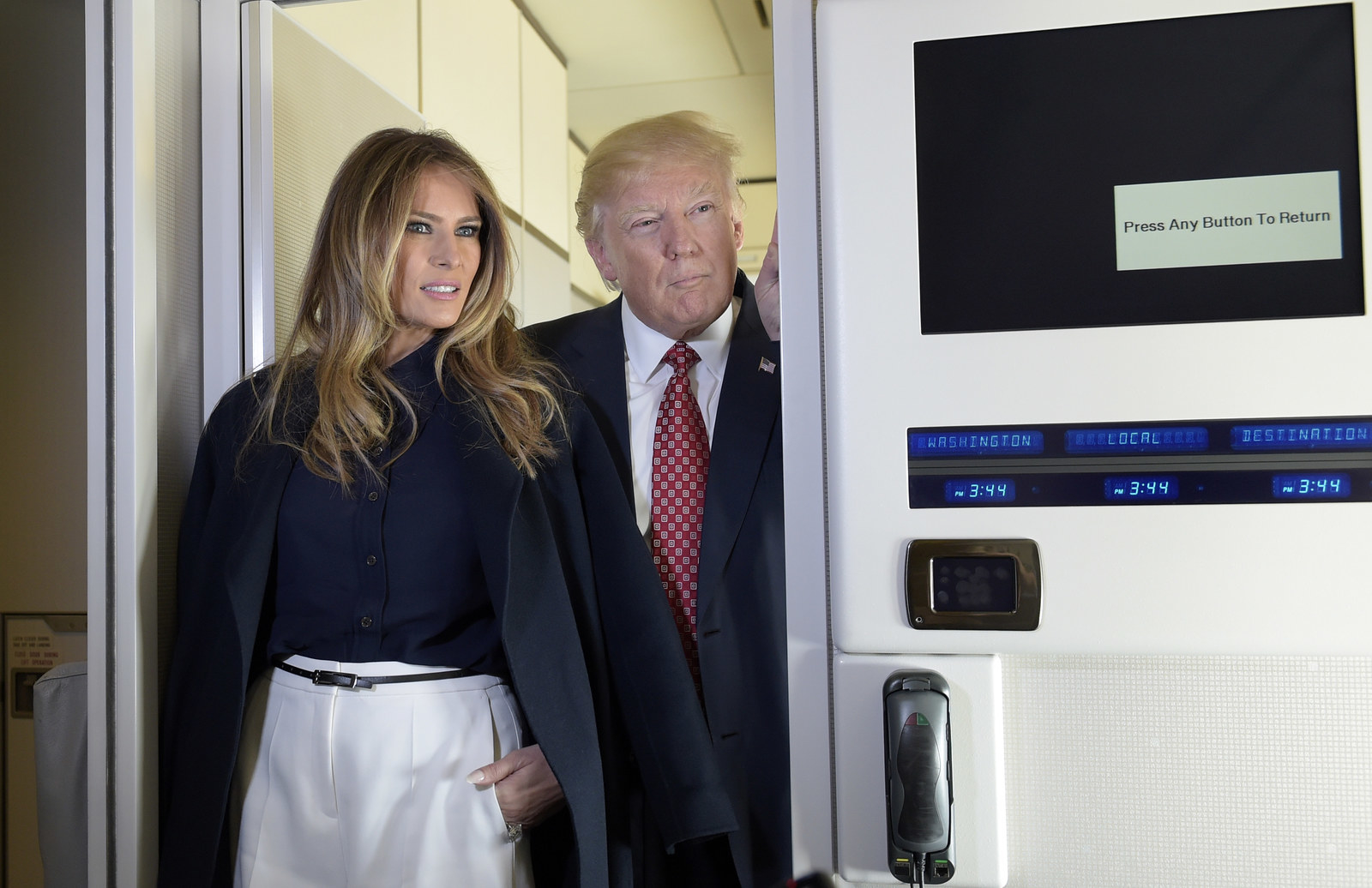 MONDAY, FEB. 13, ABOUT 5 p.m. ET: White House counselor Kellyanne Conway says Flynn has Trump's "full confidence."
ABOUT AN HOUR LATER: Press secretary Sean Spicer says Trump is evaluating the Flynn situation.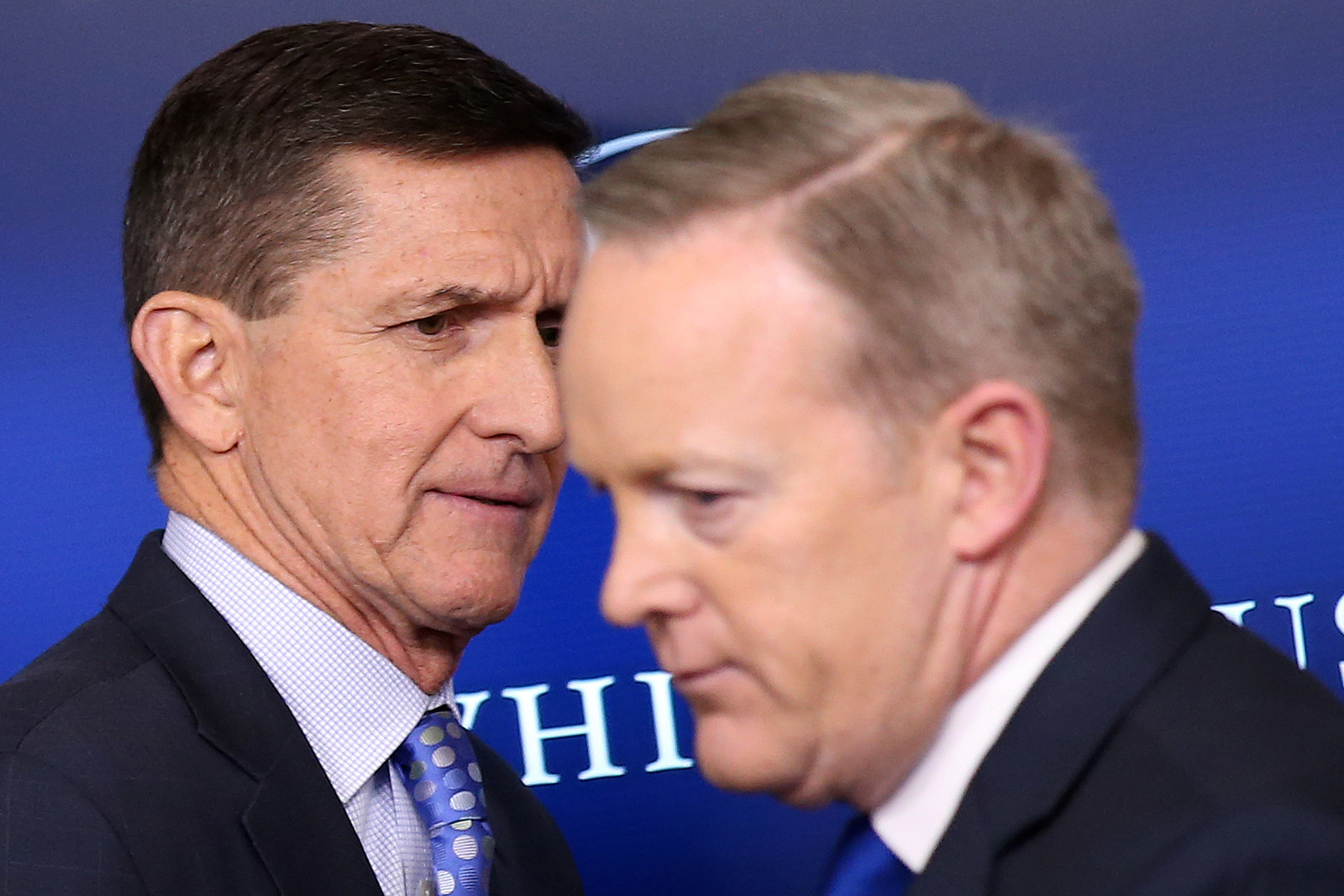 ABOUT 8:20 p.m. ET: The Washington Post reports that then–acting Attorney General Sally Yates warned the White House counsel last month that Flynn may have misled officials about the call and could be vulnerable to Russian blackmail.
AT ROUGHLY 10:55 p.m. ET: Flynn resigns, saying he "inadvertently" briefed Pence and others with incomplete information about his call to the Russian ambassador.
"Unfortunately, because of the fast pace of events, I inadvertently briefed the vice president elect and others with incomplete information regarding my phone calls with the Russian ambassador," Flynn wrote in his resignation letter. "I have sincerely apologized to the president and the vice president, and they have accepted my apology."
TUESDAY, FEB. 14, around 7 a.m. ET: Kellyanne Conway appears on the Today Show and says "Mike Flynn had decided it was best to resign."
Conway repeatedly dodged interviewer Matt Lauer's questions about why Flynn had continued as the national security adviser despite the Justice Department's warning to the White House last month that he had misled officials and was vulnerable to blackmail by the Russians, finally prompting Lauer to tell Conway her response "makes no sense."
9:28 a.m.: President Trump blames the media.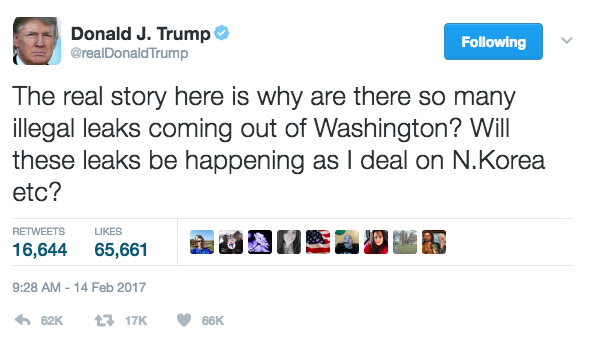 1:17 p.m. ET: Spicer takes to the podium for a tense daily briefing with reporters in the White House. Let's go over all the contradictions that occur.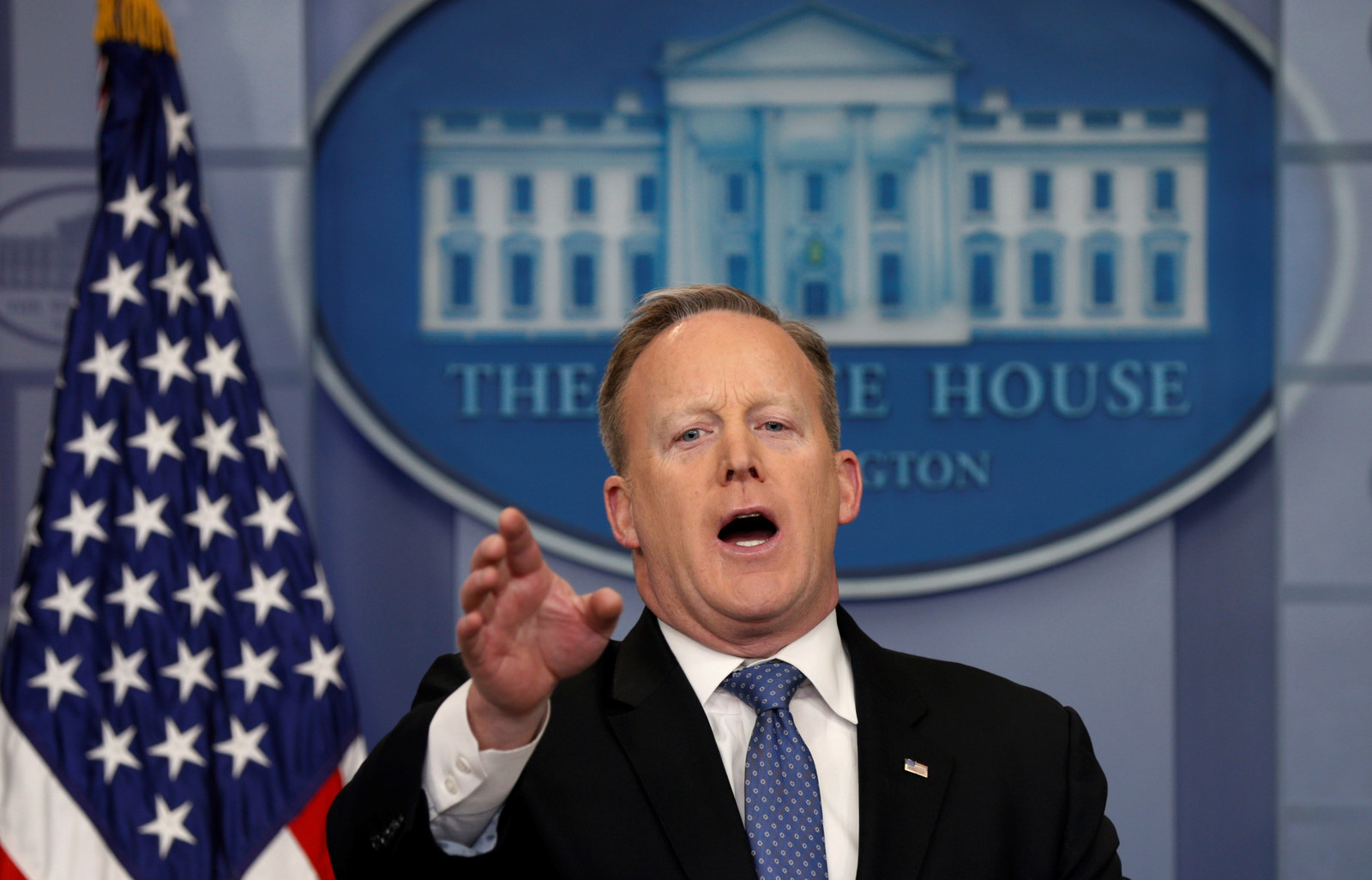 Spicer says Trump asked for Flynn's resignation and "he got it."
This contradicted what Conway said earlier on the Today Show, when she said that Flynn offered his resignation and Trump accepted it.
Spicer says Trump was informed on Jan. 26 by White House counsel about conflicts with Flynn's statement, and says the White House was "reviewing and evaluating" the issue "on a daily basis for a few weeks" after officials were informed.
Then, at 6:24 p.m. ET, NBC News reports that Pence didn't know about Yates's warning until 15 days after it happened — and had to learn it from the Washington Post.
FEBRUARY 15, 12:30 P.M. ET: Asked about Flynn at a joint press conference with Israeli Prime Minister Benjamin Netanyahu, Trump says, "General Flynn is a wonderful man. I think he has been treated very unfairly by the media. As I call it, the fake media in many cases."
This is inconsistent with what the White House has said about Flynn in two ways.
For one, Sean Spicer said just the day before that Flynn was removed from his post because he misled Vice President Mike Pence about his conversation with the Russian ambassador and could not be trusted — not because of media reports.
Secondly, Trump implied that Flynn has been treated unfairly despite the fact that he asked for Flynn's resignation.