Updated: Nov. 26, 8:30 p.m. ET
Actor and frequent lasher-outer Alec Baldwin was fired by MSNBC Tuesday, an insider at the company told Page Six.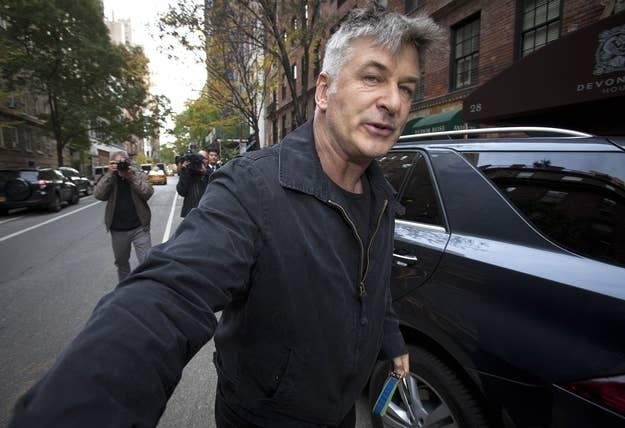 The termination comes less than two weeks after a video surfaced on TMZ of Baldwin apparently shoving a photographer and calling him a "cock-sucking fag."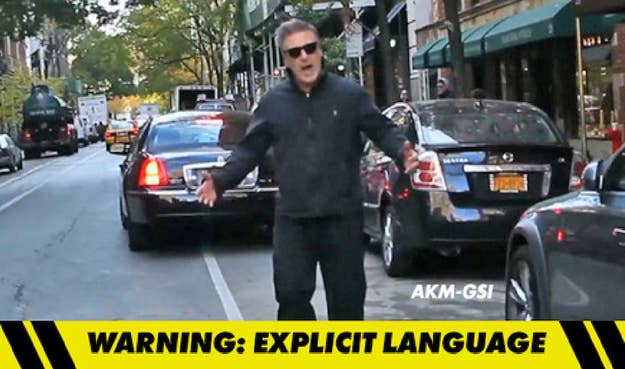 Following the accusation that he used an anti-gay slur, Baldwin staunchly defended his remarks on Twitter, stating that the media misunderstood his rant.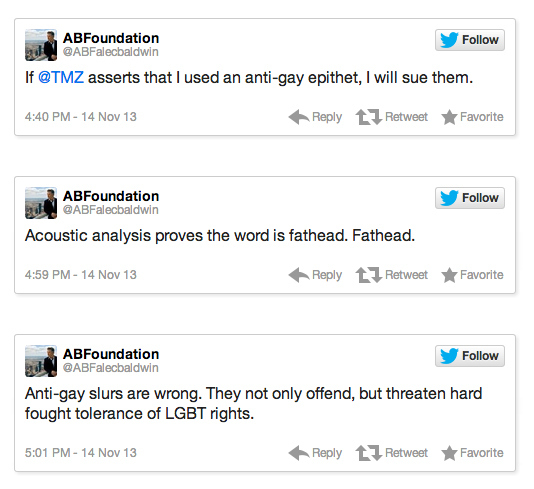 Baldwin spoke with Gothamist this afternoon and confirmed that his show will not return to MSNBC and gave his take on the cancellation:
Showing a video in which I call someone a 'cocksucking something'... you can't really tell what I'm saying, and we live in a world in which the phrase 'TMZ's enhanced audio' exists. 'TMZ's enhanced audio.' And then with The Post... there's nothing you can do when you get thrown in this washing machine, nothing. You know? Nothing. All you end up doing is just defending yourself all day long.

Martin Beshir's on the air, and he made his comment on the air! I dispute half the comment I made... if I called him 'cocksucking maggot' or a 'cocksucking motherfucker'... 'faggot' is not the word that came out of my mouth. That I know. But you've got the fundamentalist wing of gay advocacy—Rich Ferraro and Andrew Sullivan—they're out there, they've got you. Rich Ferraro, this is probably one of his greatest triumphs. They killed my show. And I have to take some responsibility for that myself.
A response from GLAAD:
I consider GLAAD's campaigns to end the Boy Scout of America's ban on gay scouts, raise national visibility of the violence and inequality facing transgender people, and battling for marriage equality to be among my 'greatest triumphs.' But if a teacher, coach, local radio show host, or parent realizes that anti-LGBT slurs are outdated and unacceptable because of this Baldwin issue, I guess we'll call it a win. Alec Baldwin's team has not been open to turning this incident into an opportunity for public education and that's unfortunate.
Errrr, there's also this...