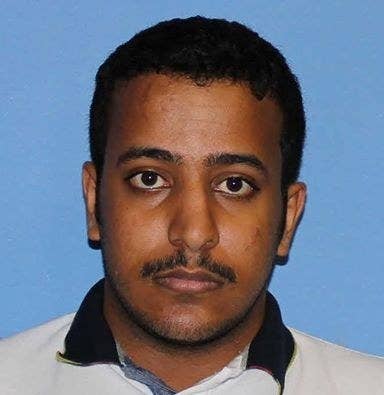 A suspect has been identified in the death of a Saudi exchange student near the University of Wisconsin-Stout, but the killing does not appear to be a hate crime, police officials said Friday.
The University of Wisconsin-Stout student died on Oct. 31 after being assaulted outside a pizza parlor near the campus.

UW-Stout Chancellor Bob Meyer identified the student as Hussain Saeed Alnahdi, 24, a junior majoring in business administration who came to the US in 2015 from Buraydah, Saudi Arabia.
Menomonie Police, who are leading the investigation, said the assault occurred shortly after 2 a.m. on Sunday, Oct. 30, near Toppers Pizza on Main Street in Menomonie.
On Friday, the Menomonie Police Department said in a statement authorities have identified a suspect their investigation, but were withholding their name while the Dunn County District Attorney's office weighs whether to file charges.
The suspect, police said, is not a University of Wisconsin-Stout student nor a resident of Dunn County.
After the assault, Alnahdi was taken to Mayo Clinic Health System in Eau Claire to be treated for his injuries.

Police told BuzzFeed News that the first officer saw blood coming from Alnahdi's nose and that he was unconscious.
Meyer later posted on Facebook that while in the hospital Alnahdi's condition worsened and he died Monday.
An autopsy was conducted to determine more detail about his injuries and the cause of death.
Police said the investigation is still ongoing and urged any witnesses to step forward.
Witnesses of the attack described the suspect as a 6-foot-tall white male.

"I want to make a personal appeal to anyone on campus or in the community who might have information that would help authorities locate the individual involved in the attack to come forward," Meyer wrote on Facebook.
Menomonie Police Commander of Operation Todd Swartz told BuzzFeed News that police were speaking with the local businesses to see if anyone captured surveillance video of the assault. "If any possible leads are identified in the video that would be released to the public," Swartz said.