U.N. Official Says ISIS Has Ordered Female Genital Mutilation In Mosul But Not Everyone Is Convinced It's True
Forcing female genital mutilation on residents would be an unprecedented step for the militants of the Islamic State of Iraq and Syria — and some say the alleged ISIS directive is a hoax.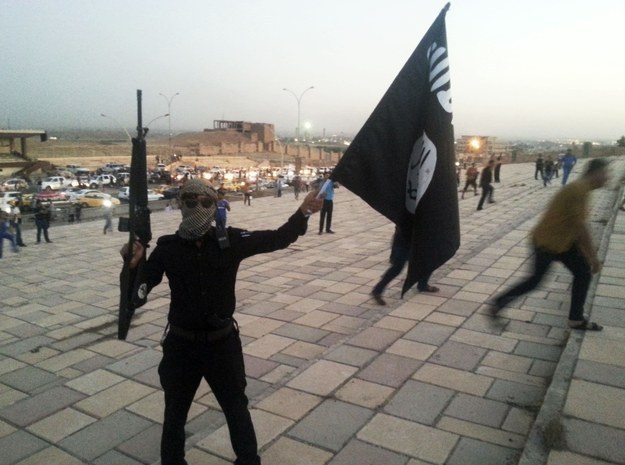 ISTANBUL — A U.N. official has warned that the Islamic radicals who now control the Iraqi city of Mosul may force girls and women in the area to undergo female genital mutilation — an idea so extreme that some analysts and Mosul residents were quick to cast doubt on it.
"This is something very new for Iraq, particularly in this area, and is of grave concern," said the official, Jacqueline Badcock, the U.N. humanitarian coordinator in Iraq, Reuters reported. She was speaking to reporters via video link from the Iraqi city of Erbil.
Badcock said the extremists had issued a "fatwa," or religious edict, ordering the genital mutilation and that it could affect some 4 million people.
The Islamic State of Iraq and Syria, or ISIS, declared a caliphate centered on Mosul last month after seizing the city along with much of the country's north and west. The so-called caliphate extends across vast swaths of Iraq and neighboring Syria — and ISIS has promoted it as a de facto state, governed by their own harsh and rudimentary interpretation of Islam.
ISIS has worked to impose its iron will inside the territories it controls, committing mass executions of rival soldiers, assassinating community leaders and perpetrating rape and other forms of sexual violence against women, the U.N. said in an earlier report this week.
But forcing residents to undergo genital mutilation en masse would be a jarring move. ISIS has long controlled territory in Syria, such as the city of Raqqa, without enforcing such measures there.
Such a practice would also risk turning residents and local militias against ISIS. Its success in Iraq has relied on a tenuous alliance with other Sunni militant groups — including those opposed to its extremist religious views but angered at the hardline and sectarian-tinged policies of Nouri al-Maliki, Iraq's Shiite prime minister.
Female genital mutilation is practiced by some conservative communities in the Middle East, as well as in Africa and Asia, for a variety of reasons — including the belief that it will affect behavior or that certain parts of the female genitalia are "unclean," according to the World Health Organization, which has condemned the practice as a human rights violation as well as a health risk.
It is also largely practiced in areas where, unlike in Mosul, it is already a social convention — and "the social pressure to conform to what others do and have been doing is a strong motivation to perpetuate the practice," according to the WHO.
Shiraz Maher, a Middle East specialist at King's College in London, told the Independent that the practice was more related to local culture than to Islamic fundamentalism — and that it was "not something jihadists have ever really taken up" in the past.
Reporters on the ground in Iraq could not find immediate confirmation of the fatwa's authenticity.
Leila Fadel, a reporter with NPR reporting from Erbil, said that prominent Mosul residents had denied the report — as had an ISIS spokesman in the city.