BAGHDAD — Shiite militiamen took to the streets of Baghdad on Saturday in a massive show of force, marching by the thousands with a vast array of arms.
The fighters were loyal to one of Iraq's most divisive figures, Muqtada al-Sadr, who was among America's deadliest enemies during the Iraq war. Sadr and his Mahdi Army plagued U.S. forces in the bloodiest years of the occupation; the hardline cleric is despised by many of Iraq's Sunnis as well. He had frozen his army's militant activities in recent years — and the sudden resurgence of his well-armed fighters in the capital threatened to bring sectarian tensions to a dangerous new height.
The marchers called themselves the "Peace Brigade" — a rebranding meant to distance the group from its dark past — but the demonstration was a clear-cut threat of war against the Sunni militants who have overrun much of northern Iraq.
"We are going to the fight!" the marchers chanted.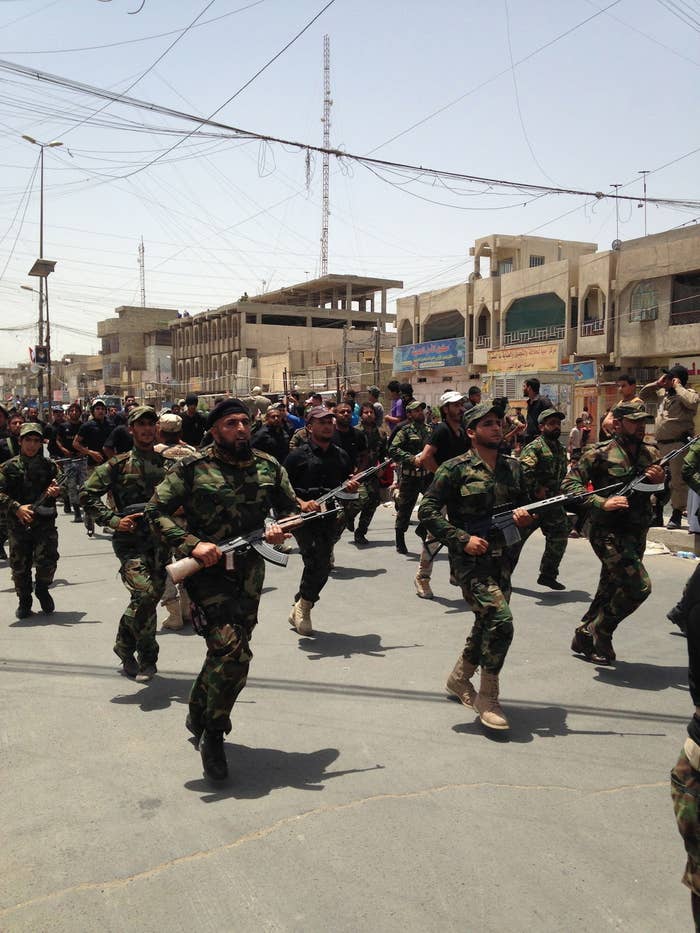 They marched and drove through the streets of Sadr City, a Shiite-dominated district of Baghdad named for the cleric's father.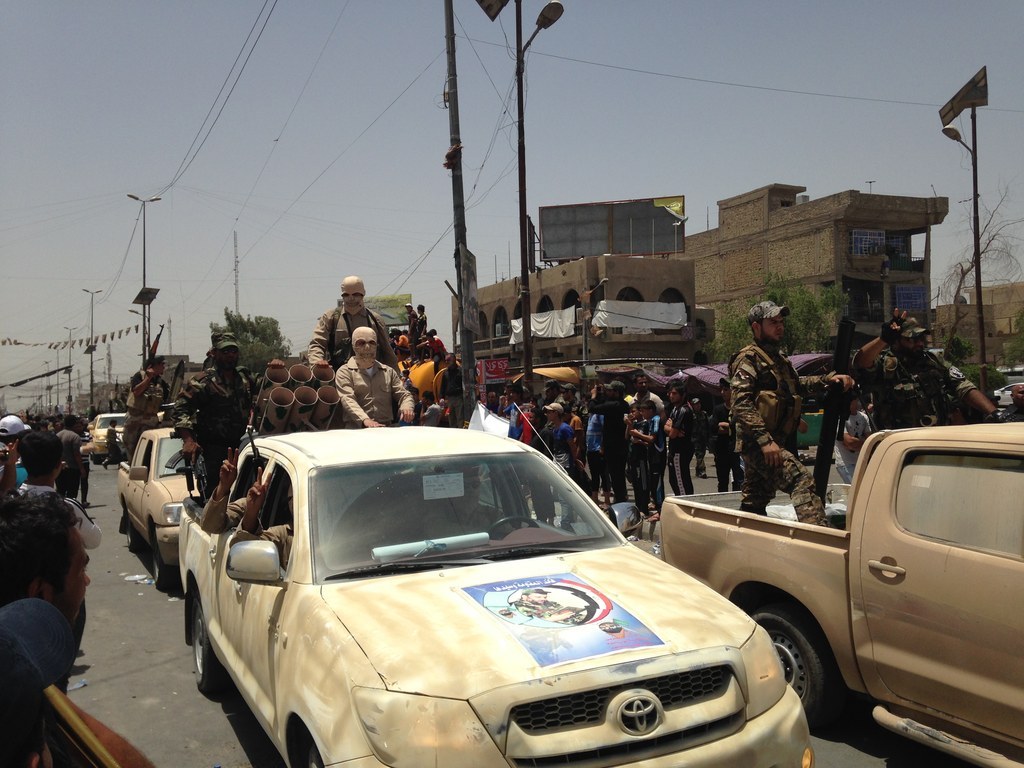 The Sunni militants faced little resistance as they surged toward Baghdad last week. Saturday's march was a jarring Shiite response. It displayed a potent military threat independent from Iraq's much-maligned army — and possibly more intimidating.
Many of the marchers wore combat fatigues. The majority were armed, boasting weapons from pistols and automatic weapons to mounted machine guns and rocket-propelled grenades.
Pick-up trucks in desert-camouflage wound through the procession with rocket-launchers in their beds.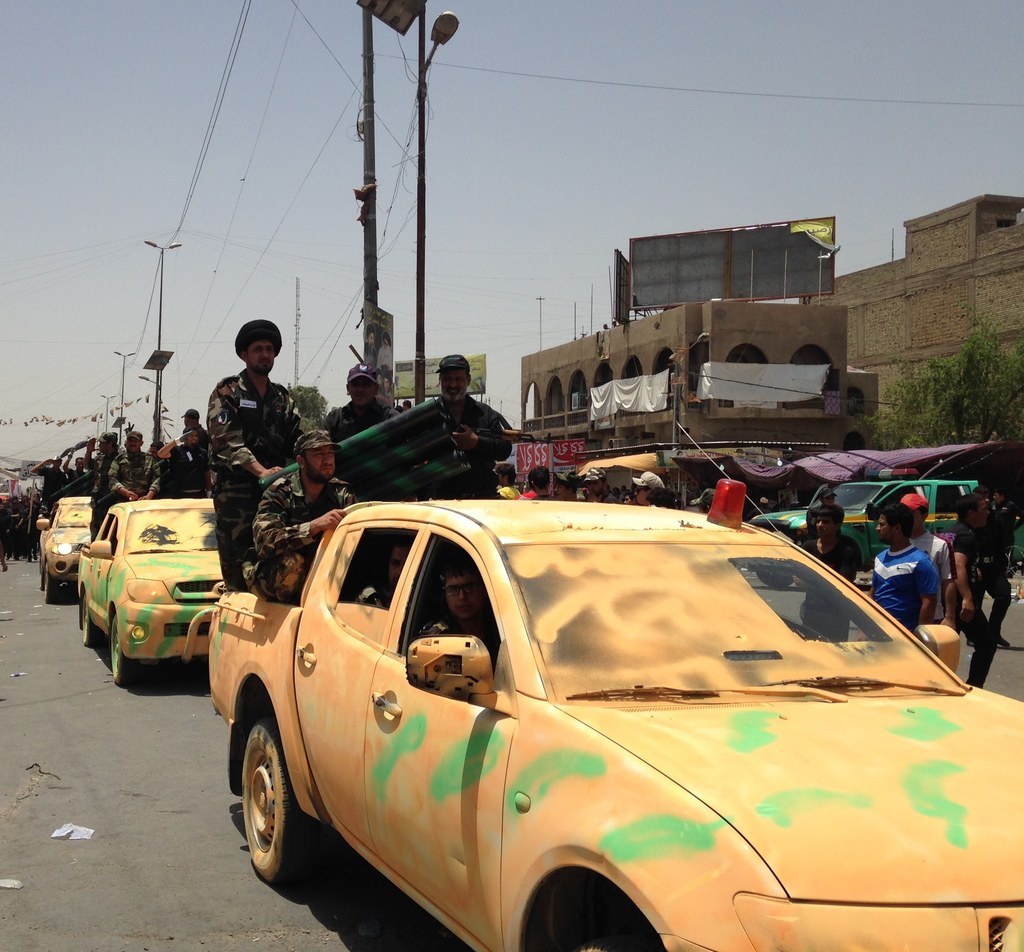 Militants also marched wearing suicide vests, packed with explosives.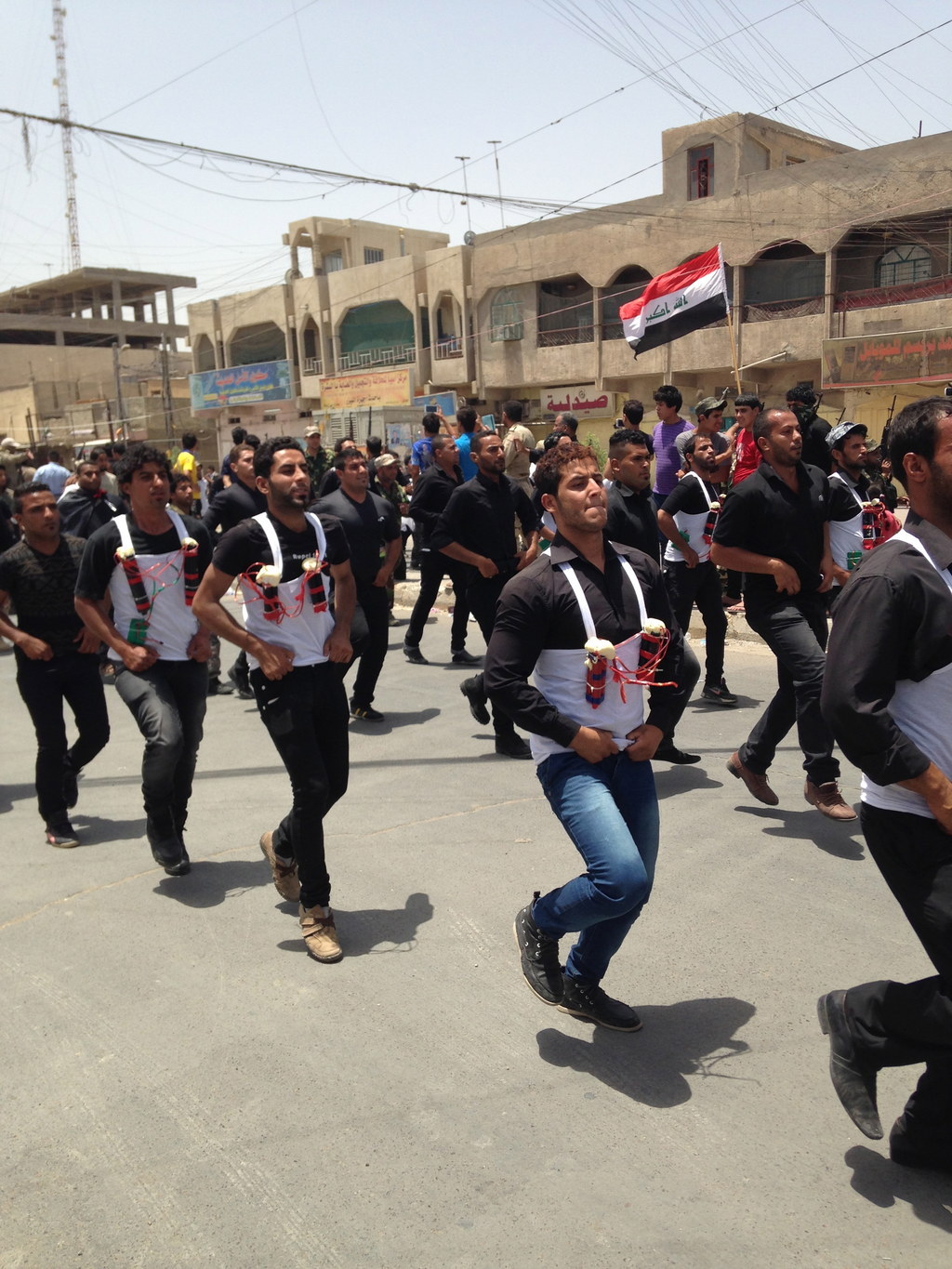 Bystanders crowded the roadside to cheer on the military parade, which the Associated Press estimated at 20,000 marchers, and record the proceedings on their smartphones.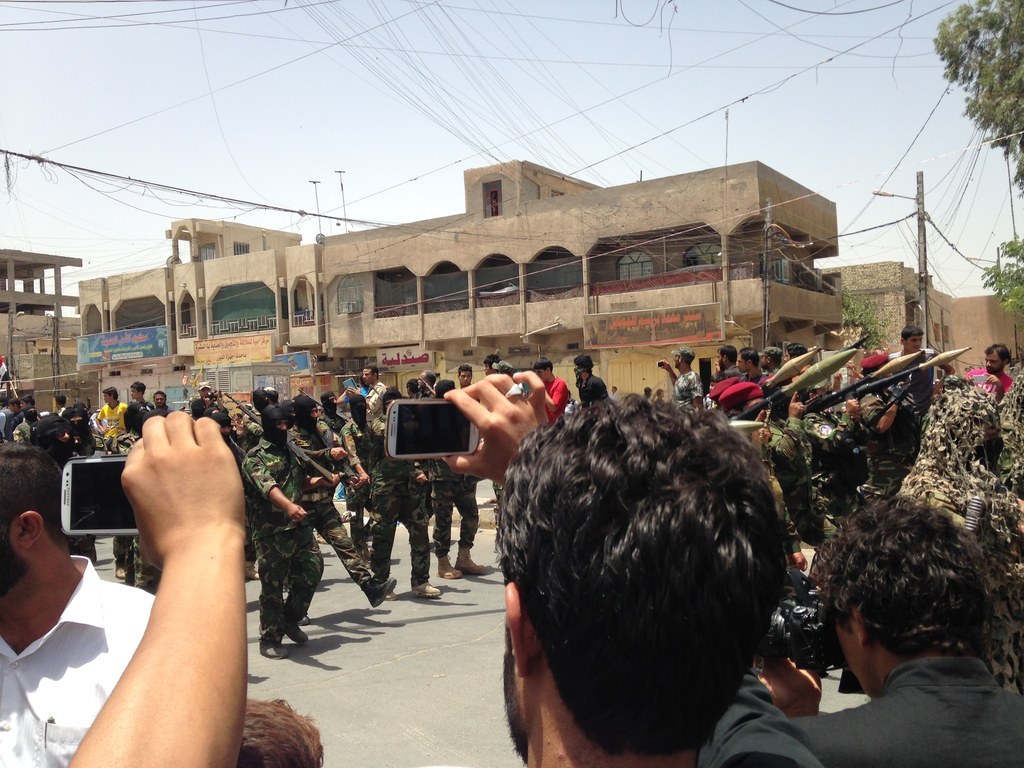 Amid the recent surge of Sunni militants in the north — led by the Al-Qaeda-inspired Islamic State of Iraq and Syria — many Shiites have felt powerless and deeply threatened. Today's show of force may comfort some.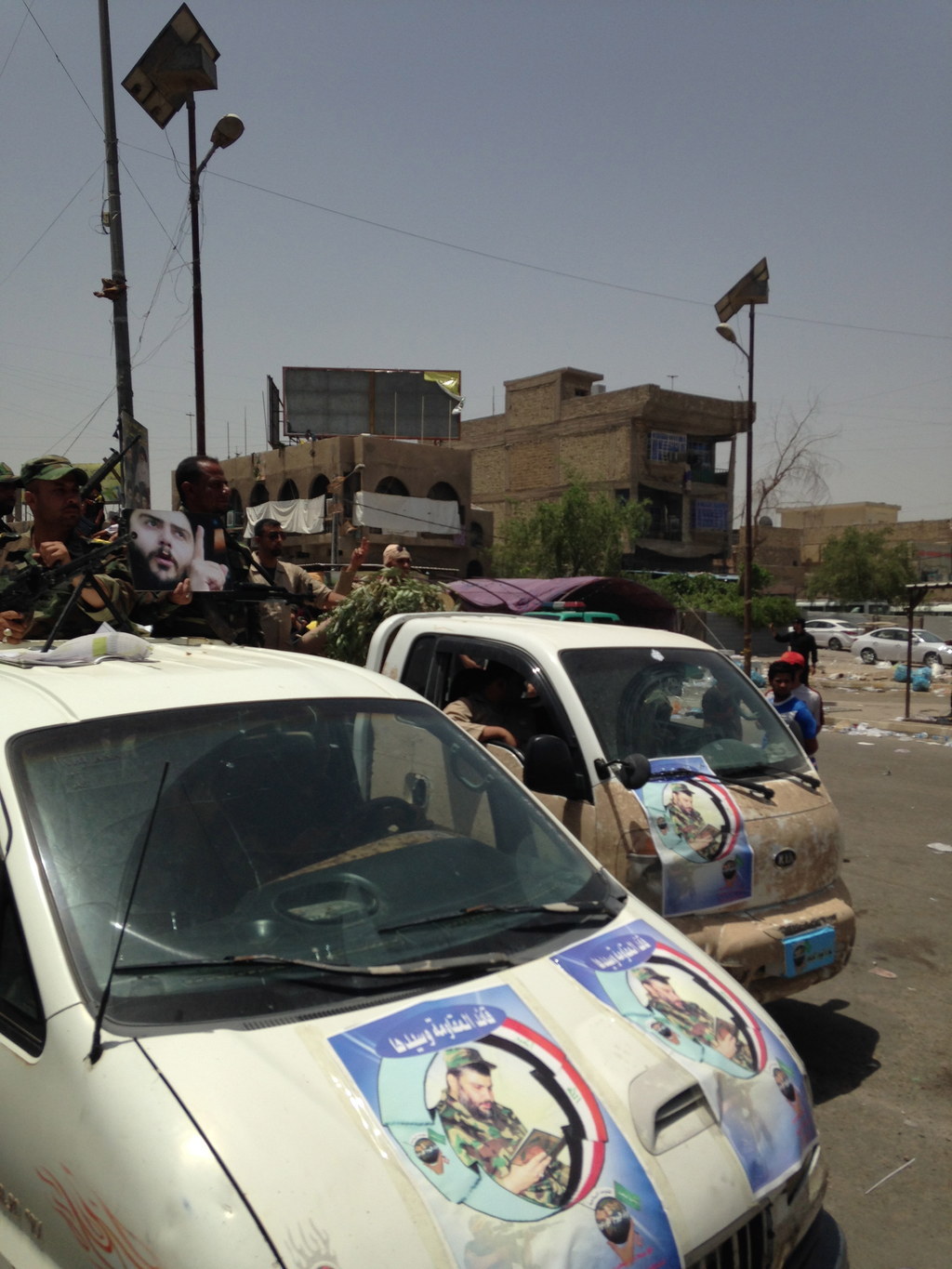 But it will also raise alarm among Iraqis of all stripes who fear a return to the kind of sectarian bloodshed that rocked the country during the darkest period of the U.S. occupation — a time when Sadr's militia thrived. "This is a message that we will protect our country," said Ibrahim al-Jaberi, a senior cleric on hand at Saturday's march.