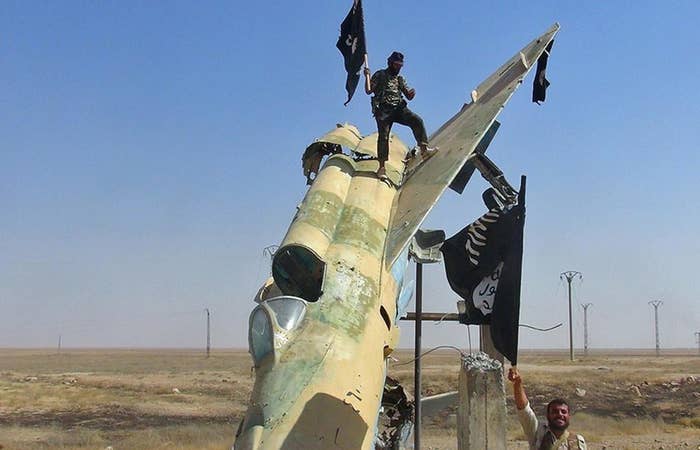 GAZIANTEP, Turkey — The smuggler said he knew exactly how many foreign jihadis he and a group of colleagues have brought from Turkey into Syria's war. He used the number like a business card: an advertisement simply by its size. Publishing it could reveal his identity to the extremists involved in the enterprise, who might harm him for speaking to the press. But the number stands at more than 1,000, he said — a part of the pipeline that has poured foreigners across the Turkish border into Syria for over two years. Many have joined the Islamic State of Iraq and Syria, or ISIS, helping to make the group into a global threat. Sitting cross-legged at a restaurant in a Turkish border town, the smuggler said most of his charges were with ISIS now.
The smuggler, a Syrian in his twenties who asked to use the name Yusuf, got started in the winter of 2012. By then it was clear that Syria's rebellion would get little international support, and local fighters welcomed the foreigners with open arms. Bearded men with foreign accents filled flights to the airports near the Turkish border and sipped tea at hotels. Yusuf was bombarded with requests from would-be mujahideen for his help in getting to Syria, which he received through a special Facebook account that his smuggling group used. "They came from all over the world," he said.
The men hailed mainly from Arab countries. But the reach of the rebellion — which the foreigners saw as a religious war — seemed to grow as the conflict raged on. There were Chechens, Albanians, Britons, and French. Some brought their wives. Yusuf eventually fielded mujahideen from as far away as China and Argentina. He also smuggled in a handful of Americans. "I remember them really well," he said.
Yusuf did the work because he wanted to make money — and because he supported the cause. He ticked off some of the airports where he received the foreigners in Turkey: Istanbul, Hatay, Gaziantep, Antalya. He'd stand in the arrivals hall like any chauffeur, holding a sign with the jihadi's name. Often they greeted him gleefully. "They hug me, and I hug them back and really welcome them," he said.
Many of the non-Arab jihadis — including most of the Americans — didn't speak Arabic, so Yusuf communicated using Google Translate on his smartphone. Some seemed totally lost: One man fled from Yusuf at the airport, convinced he was trying to kidnap him. When Yusuf lost track of another jihadi in Syria, an American who only spoke English, he eventually found him wandering around a border village in a panic.
Yusuf was afraid to reveal much about the man in charge of the operation, whom he called his "emir," or prince — the title some Islamist battalions give their leaders in Syria. The emir works with ISIS, Yusuf said, and reached potential recruits through accounts on social media platforms including Facebook and Twitter, which he operated in several languages. He sent the ones he trusted to Yusuf and his friends.
After the foreigners arrived in the Turkish border town where the group operated, they were driven to the border. Then they were smuggled across the rocky trails and into Syria. Yusuf said that early on, when the foreigner wave was surging, they would sometimes cross groups of jihadis together. Yusuf remembered long stretches where he seemed to alternate nights between Turkey and Syria.
It was a booming industry for Yusuf and his colleagues — and for other smugglers — in towns and cities across the porous, 565-mile border between Turkey and Syria. And it was usually easy. Turkish authorities did little to stop them from bringing foreigners into Syria; at times they seemed to welcome it, perhaps viewing the foreigners as good for the rebel cause. Sometimes the border guards simply let the foreigners cross legally, stamping their passports at official border posts. "They would have their dinner in Istanbul, their breakfast here, and their lunch in Syria," Yusuf said, speaking of the incoming jihadis.
Turkey has been a key backer of Syria's opposition, letting rebels and activists enjoy relatively free passage across much of the border and providing a safe haven for them to rest, treat wounds and gather supplies. Many of the weapons that rebels in northern Syria receive — from private donors and international allies like Saudi Arabia and Qatar — pass through the border, as does vital humanitarian aid.
Turkey also hosts what its government estimates is more than a million Syrian refugees. One motivation for its leniency at the border is to let these desperate people pass.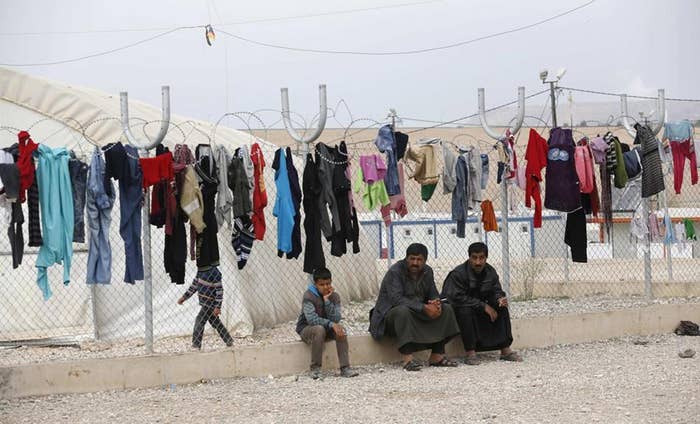 But the government has also turned a blind eye to the problem of foreign jihadis — and Turkey has been perhaps the main conduit of these extremists entering the Syrian war. One oft-cited recent estimate holds that more than 12,000 foreigners have traveled to Syria to fight, but the true number is impossible to know. At first, Turkey seemed to be making the same gamble as the Syrian opposition — hoping that these mujahideen would help the rebels bring a quick exit for Syrian President Bashar al-Assad.
Instead the war only spiraled, and the foreign fighters gained a foothold in the rebellion, helping to radicalize it. Their group of choice, ISIS, eventually carved out territory from other rebel groups and then used its Syria stronghold to expand into Iraq. Yet Turkey failed to seriously address the problem even as its international allies — as well as more moderate rebel groups — were sounding the alarm about the threat the foreigners posed.
Now, with U.S. airstrikes underway in Iraq — and 49 Turkish diplomats, consulate staffers, and their families kidnapped by ISIS from the Iraqi city of Mosul in June — Turkey has signaled that it is cracking down. Syrians around the border took note of last week's news that 19 suspected ISIS members had been detained by Turkish security in the border province of Gaziantep. This follows reports from Turkish officials and Syrians alike that recent months have seen Turkey step up its policing of the border markedly. On Monday, U.S. Defense Secretary Chuck Hagel called Turkey an "absolutely indispensable" ally in the fight against ISIS.
Yet while smugglers and Syrians along the border say security has tightened, they also say that foreigners continue to cross in some border towns with relative ease. In one, which has a crossing into ISIS-controlled Syrian territory, a veteran smuggler said he was warned once by Turkish police this summer but continued to operate. He was regularly crossing foreigners, he said, including one the previous week. "They were entering from here and they're still entering from here," he said of the foreigners. "They are so easy to recognize. But the police don't care."
The smuggler, who spoke on the condition that he and the border town not be named, said one local policy intended to help Syrians was exploited by foreigners regularly. Many Syrians lost their passports in the chaos of the war. So the authorities open the border at least once a week to let Syrians without documents to go back home, he said — and some foreigners simply walk in with the crowd. "You can see them sitting right at the café near the gate, waiting to cross," he said.
Other smugglers in town were quick to approach a newcomer walking down the street one recent afternoon. "To the wire, to the wire," they said, referring to the border fence — and signaling that the local smuggling trade remained alive and well.
A Syrian who works on the rebel end of an official border crossing in Kilis, a town near Gaziantep that has long been popular with smugglers, said that rebels in the opposition-held area had been taking the problem into their own hands of late. They had caught 15 foreigners crossing from Turkey in the last two months, he said. The most recent, a Chechen who appeared last week, had crossed from Turkey legally. "Our security took him for investigation," the man said, adding that he didn't know the Chechen's fate.
Even with the best intentions, it will be extremely difficult for Turkey to stop the flow of foreigners. While the border is long and difficult to police, many border towns also have close ties with their counterparts in Syria, and long histories of free travel back and forth. Smuggling routes were up and running long before the war — and those for the foreigners are now well established after two years of regular use.
Of all the countries in the coalition the Obama administration is building against ISIS, meanwhile, Turkey may have the most to lose. With ISIS ingrained around the border, major action against the group could trigger an attack. Soner Cagaptay, the director of the Washington Institute's Turkish Research Program, pointed to the hostage situation in Mosul as another instance in which Turkey may worry that tough measures against ISIS could bring it grim results. "If Turkey were to decide to completely shut down its border, I'm not sure at this stage they could do it," Cagaptay said. "And now there's the fear that taking action against ISIS may make Turkey a target for ISIS.
"I think for a long time Turkey really thought it had a handle on ISIS," Cagaptay added. "And it got a rude wakeup call with the consulate attack [in Mosul]."
Yusuf, the smuggler, said he quit the job about a year ago, when ISIS started a conflict with other rebel groups that eventually flared into an internal war. But he's still active on occasion, helping out friends who bring foreigners across the border regularly. On a recent night, he was hosting an Arab man who was preparing to enter Syria the next day. The man declined an interview request, but Yusuf said he planned to fight for Jabhat al-Nusra, the Syrian branch of al-Qaeda.
Even with Turkish authorities getting stricter along the border, "for sure they are still crossing," Yusuf said of the foreigners.
And though he's against ISIS now, he said he didn't regret helping to bring any of the 1,000-plus foreigners into Syria. "Not at all — because they're still jihadis."