Hundreds of May Day protesters in Istanbul were fired on by police with tear gas and water cannons after defying a ban to march on the Turkish capital's Taksim Square.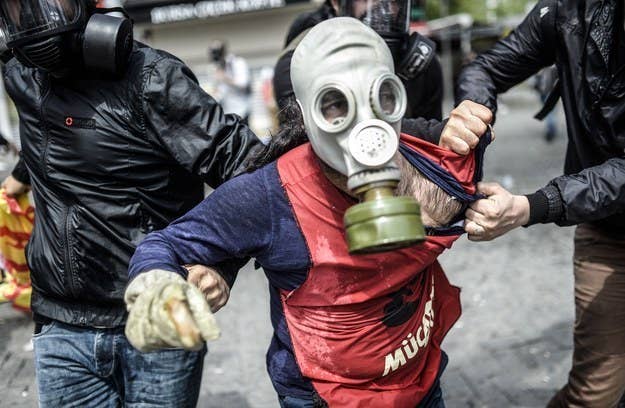 May Day has long been a day of protest in Istanbul. This year, the government went through extensive measures to suppress demonstrations, dispatching some 10,000 security personnel to the city.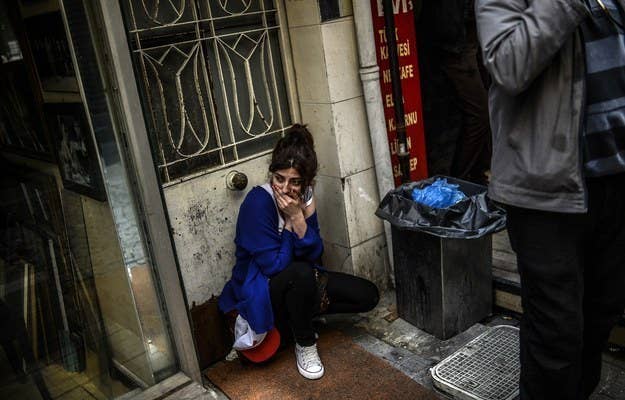 Roads and public transportation leading anywhere close to the main protest sites were blocked off, with Taksim Square — the heart of the city — completely cordoned off.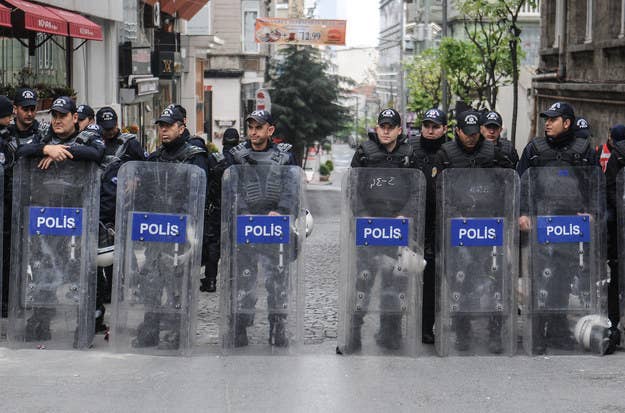 Even visitors arriving on airport buses for the start of the tourist season were forced to stop outside the area and drag their suitcases the rest of the way.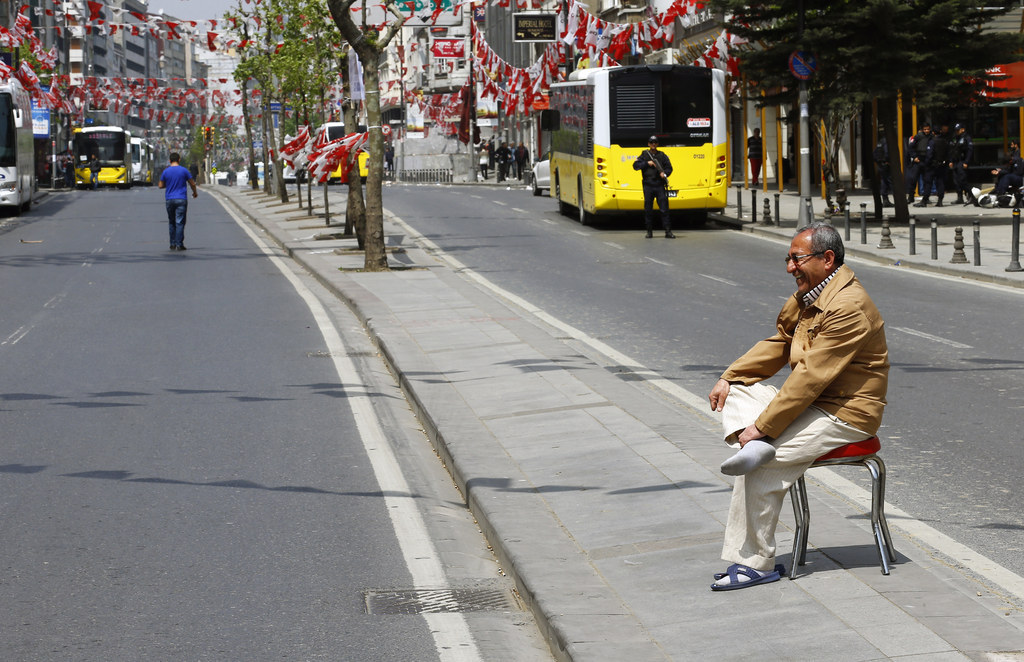 The main rally today was in the Istanbul neighborhood of Besiktas, which looks out onto the Bosporous. A group of protesters, estimated to be in the low hundreds, were gathered there around 2 p.m. local time.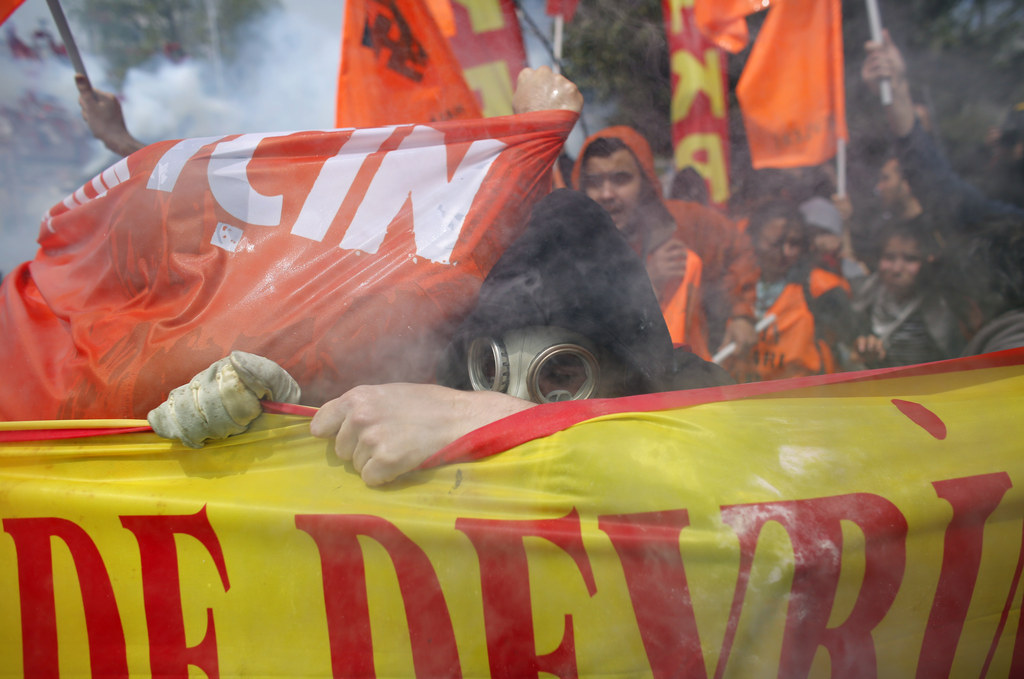 The demonstators were outnumbered by busloads of police armed with tear gas and trucks bearing water cannons.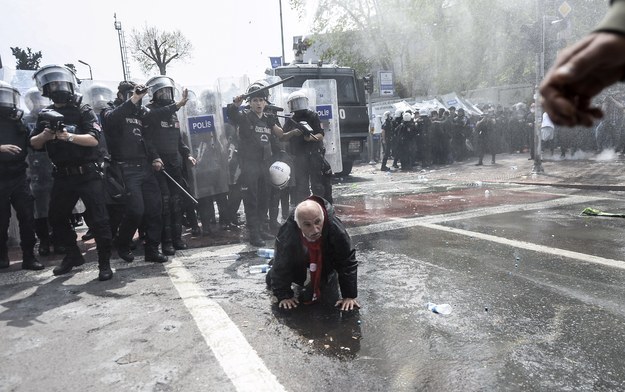 With little warning, the engines on the trucks hummed to life, the police put their helmets on, and the crackdown was underway amid bursts from the cannons and clouds of tear gas.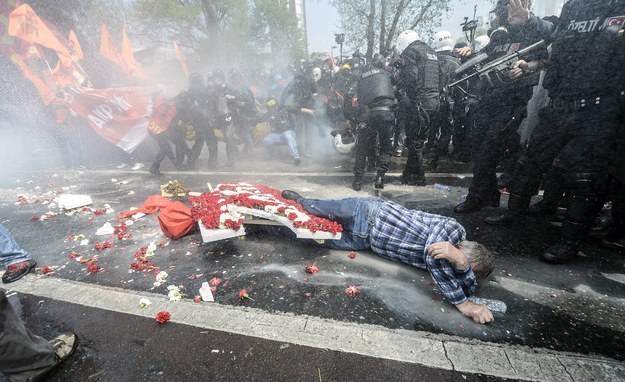 Protesters went scrambling for cover with police in pursuit; an American journalist was tackled and nearly arrested in the melee.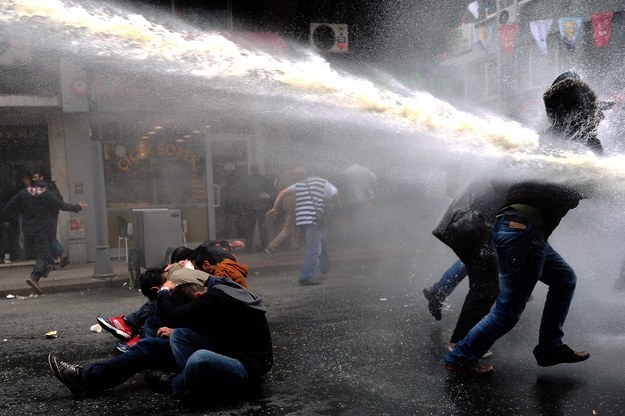 Some protesters fought back by throwing stones and firecrackers at police, the Associated Press said. Police told Turkish media that 136 people had been detained.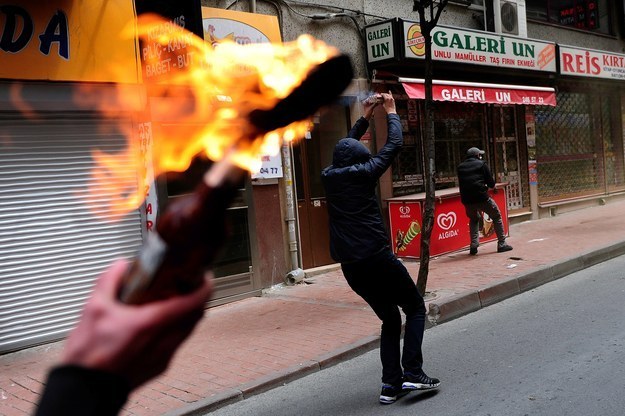 But the residents watching on from the deserted street seemed not to flinch. "Welcome to Istanbul," one American onlooker said to a friend.