Taiwanese Lawmakers Exchange Punches Over Nuclear Plant Bill
Legislators were voting Friday on whether to adopt a controversial national referendum on the construction of the country's fourth nuclear power plant in New Taipei City.
The Democratic Progressive Party blocked an entrance with chairs and ropes in hopes of preventing the parliament session: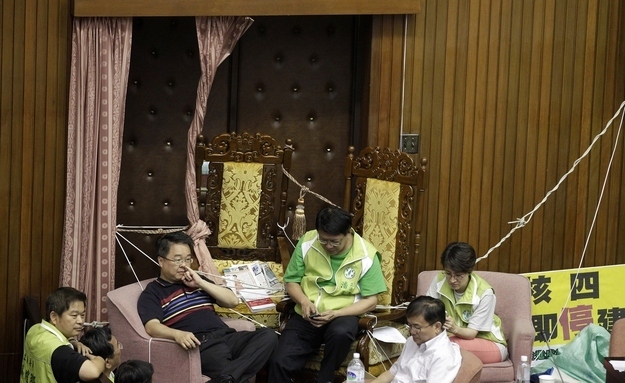 They also blocked a second entrance to keep the ruling Nationalist Party out: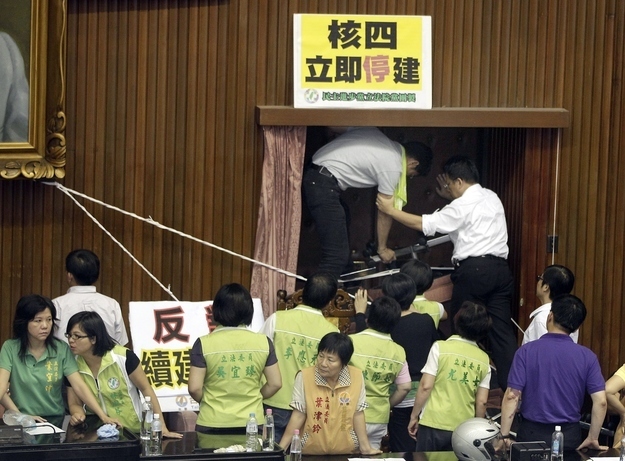 One lawmaker put on a helmet to prepare for the coming brawl: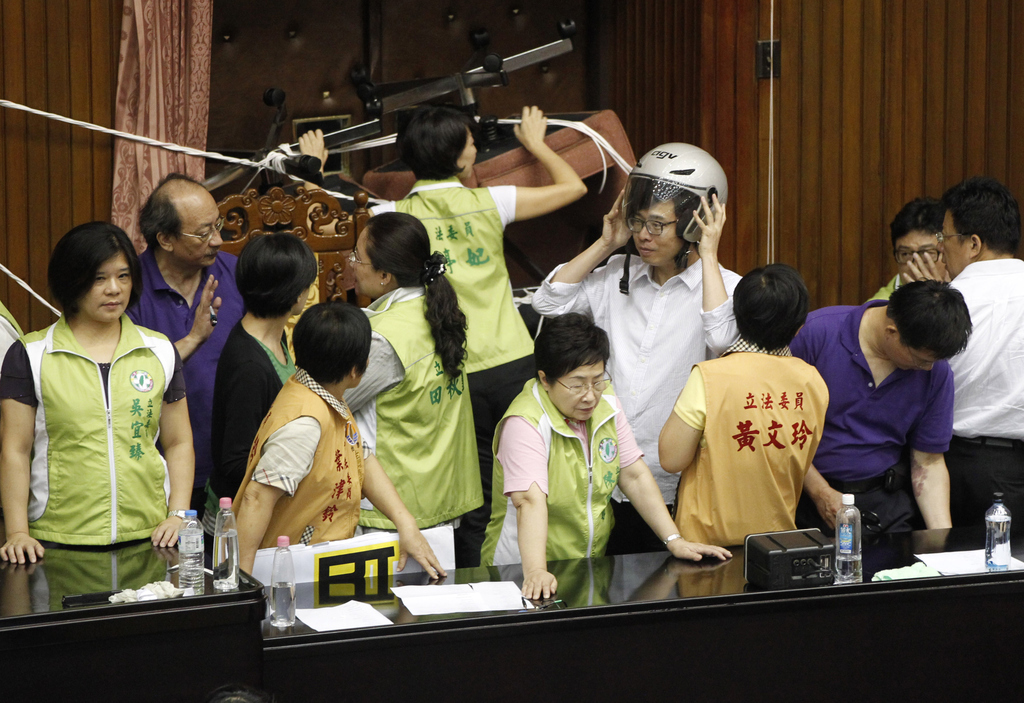 Legislators from the Nationalist Party finally broke through the doors and were very unhappy: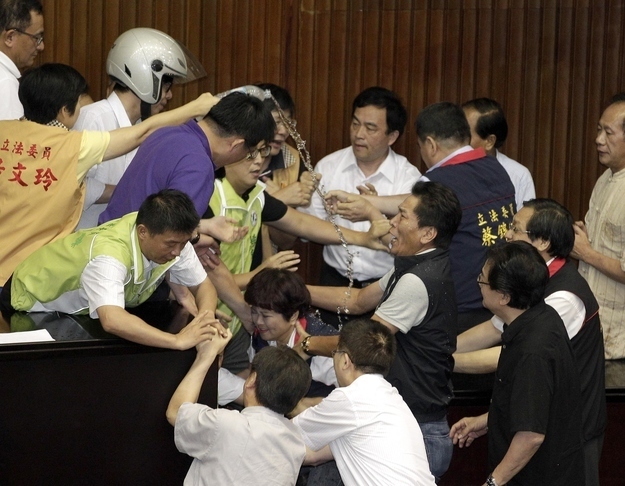 Then a fight broke out between ruling and opposition lawmakers on the legislature floor: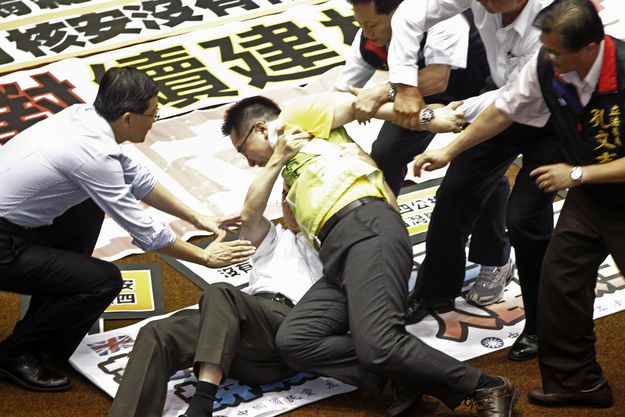 Legislator Chiu Chih-wei from the Democratic Progressive Party kicking a man while he is down: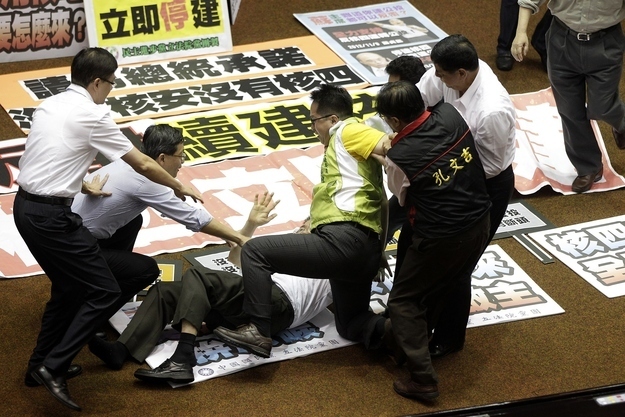 Then it turned into a two-man wrestling match: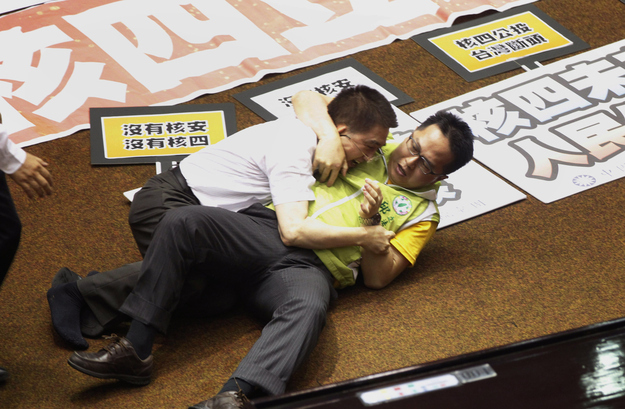 Things really got nasty: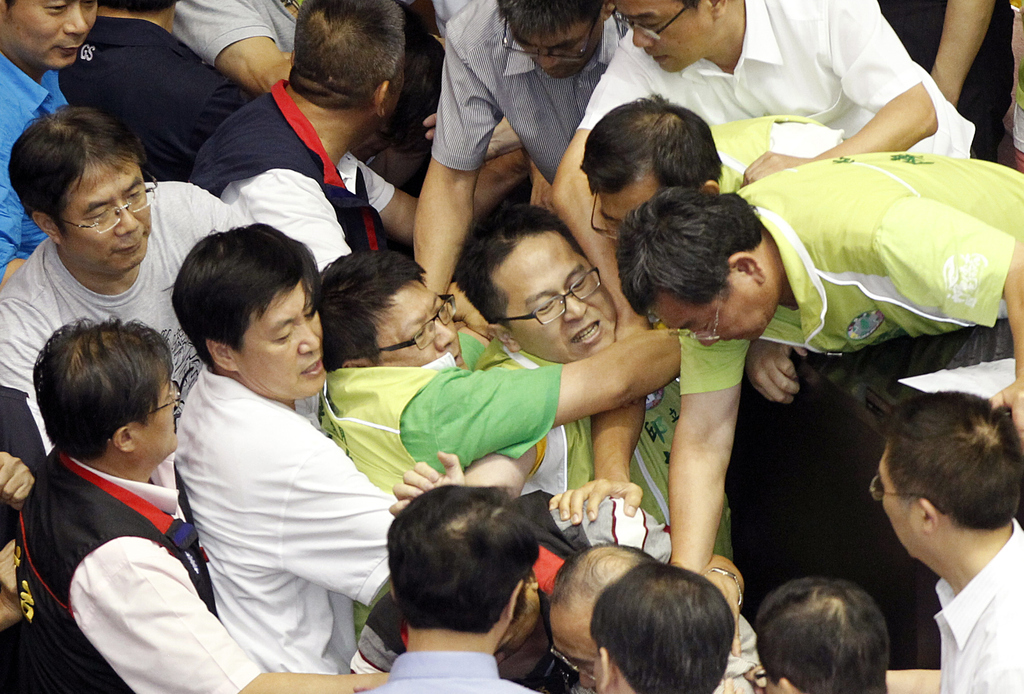 Legislator Gao Jyh-peng was not impressed and hurled a bottle of water at the others: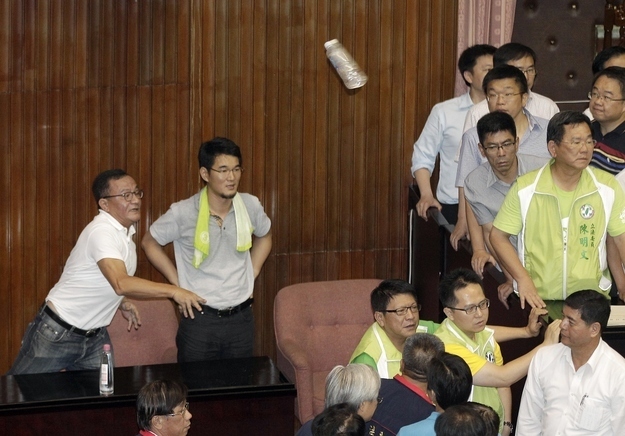 One lawmaker needed medical attention for the bruises he received in the fight. Despite the melee, the bill was expected to easily pass.