Nelson Mandela Still In The Hospital, South Africa's President Says
Contradicting earlier reports that Mandela had been discharged, the anti-apartheid leader "is still in hospital in Pretoria and remains in a critical but stable condition," South African President Jacob Zuma said in a statement Saturday.
After news agencies claimed Mandela had been discharged from a hospital Saturday, President Jacob Zuma issued a statement saying the reports were "incorrect."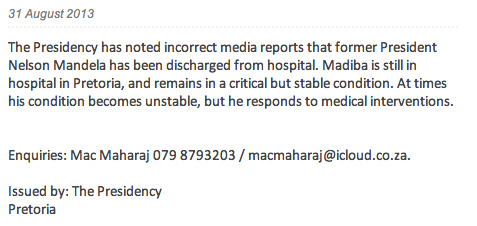 Reports by BBC News, Sky News, and CNN from earlier:
The BBC was first to report that Mandela had returned to his Johannesburg home.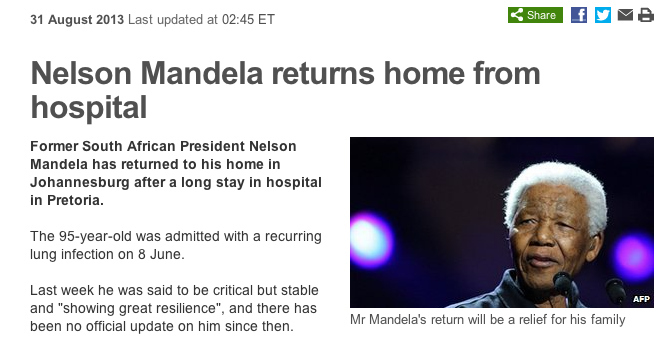 Sky News then "confirmed" his release with his daughter.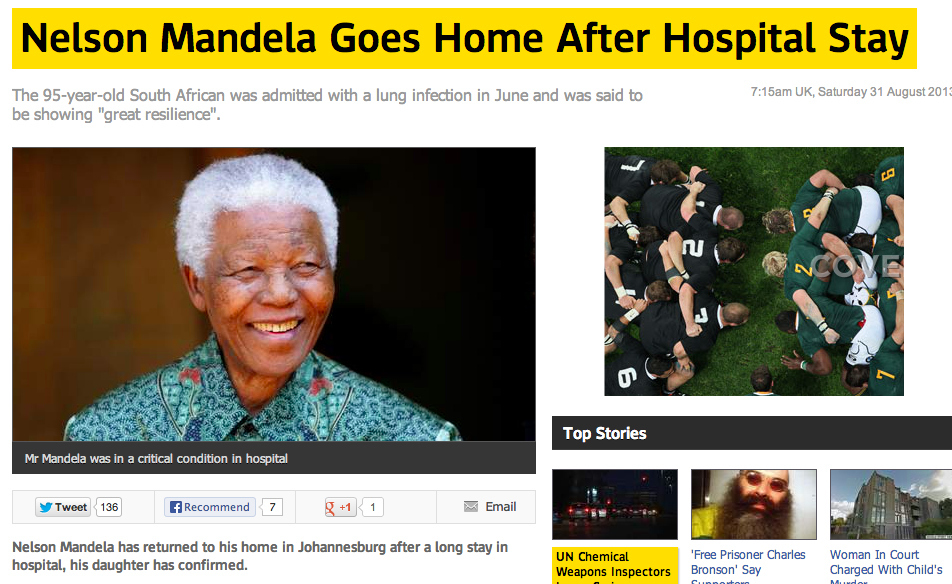 CNN also reported Mandela's release from the hospital, citing two sources.
After Zuma released a statement, the BBC retracted its reporting.
The network said its sources had been "misinformed."
"One of the sources quoted by international media has now spoken of being misinformed about Mr Mandela's release.

The confusion could have arisen out of a possible move soon to get the former president home, our correspondent says."
Mandela spent 27 years as a prisoner for fighting apartheid before being freed, bringing an end to white minority rule and becoming the country's first black president in 1994.
CORRECTION: An earlier version of this story incorrectly reported Nelson Mandela had been released from the hospital, based on numerous news reports. The anti-apartheid leader is still hospitalized.