Deputies Seek Two White Supremacists In Death Of Colorado's Prisons Chief
El Paso County Sheriff's Department: "Because of the circumstances where you have violent folks who are willing to execute a DOC official, we don't want to underestimate these guys."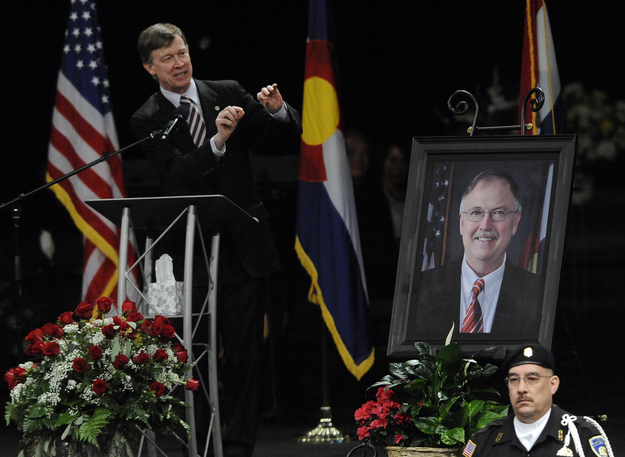 DENVER (AP) -- Authorities investigating the death of Colorado's prisons chief have issued an alert seeking two members of a white supremacist prison gang.

El Paso County sheriff's Lt. Jeff Kramer said Wednesday that deputies are seeking 47-year-old James Lohr and 31-year-old Thomas Guolee in connection with the death of Tom Clements. He says their names surfaced during the investigation and the men could be headed to Nevada or Texas.
Deputies are trying to find James Lohr, 47, and Thomas Guolee, 31:
Lohr, 47, has an extensive criminal record dating back to 1985, including burglary, domestic violence, escape, theft and fraud. He has two warrants issued for his arrest for bail violation and a protection order order violation.

Guolee, 31, has an extensive criminal record, including assault, fraud, robbery, forgery and menacing. He is currently on parole in Colorado's southwest region, according to Colorado Department of Corrections records.
Public memorial for the chief executive of the Department of Corrections was held at New Life Church in Colorado Springs, Colorado, on Monday, March 25, 2013.