5 Dead In Shooting In Washington State
Five people were shot to death at a Federal Way apartment complex late Sunday, KOMO news reports. There is no known motive, and police believe the gunman was killed at the scene.
FEDERAL WAY, Wash. (AP) -- Police say five people are dead in a shooting at an apartment complex south of Seattle, including a suspect who was shot by officers responding to the chaotic scene.

Federal Way police spokeswoman Cathy Schrock says officers responded to a 9:30 p.m. Sunday emergency call in Federal Way of shots being fired.

Arriving police spotted two injured men on the ground in a parking lot and one of them reached for a gun as the officers moved in to assist them.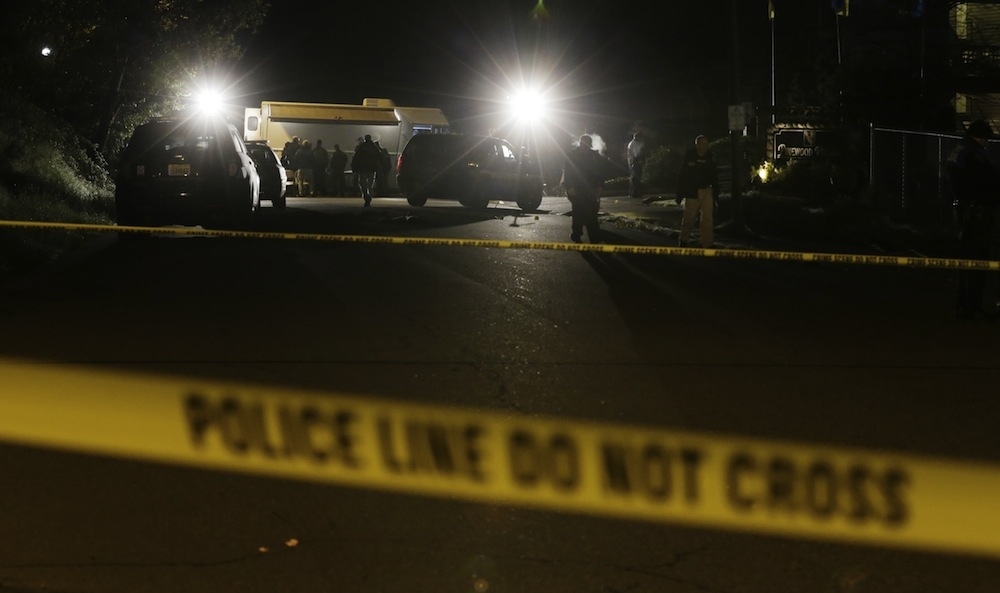 Update: Monday, April 22, 2013 - 4:15 a.m. ET:
A large contingent of police officers converged on the scene to help search the area, but by 11:30 p.m. officials said no one else was being sought in connection with the killings.

It was not clear what prompted the initial shootings.

No officers were hurt, and the names of the five people who were killed have not been released.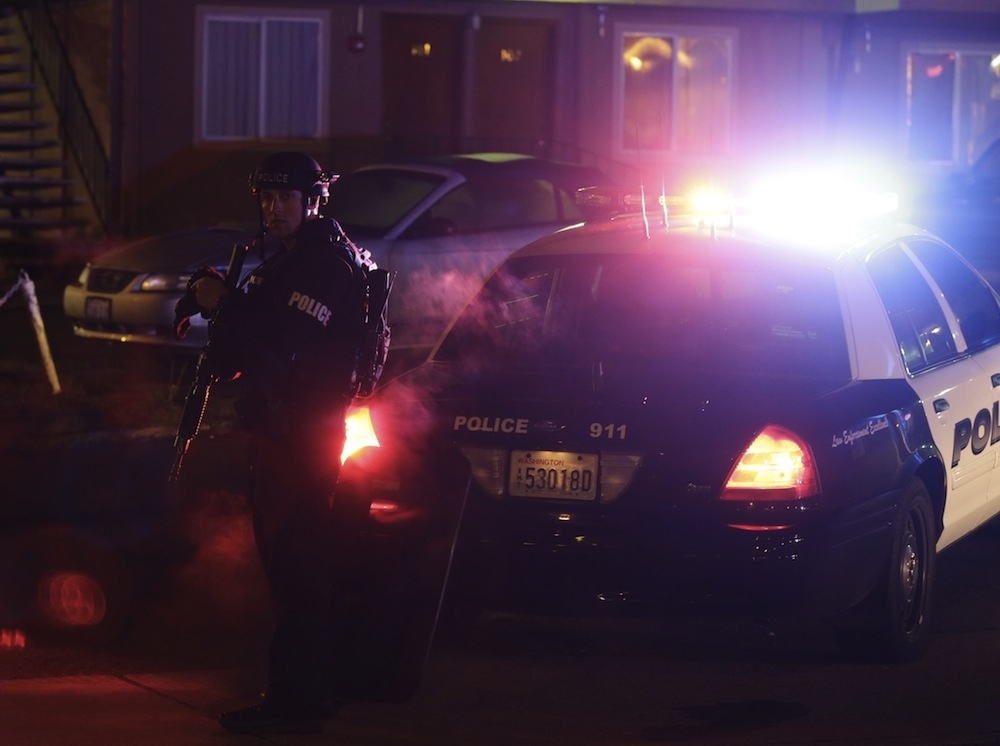 Update: Monday, April 22, 2013 - 4:32 a.m. ET:
Federal Way Police Department: