On Thursday's episode of The Chew, Clinton Kelly addressed the apparent feud between him and his former What Not to Wear cohost, Stacy London.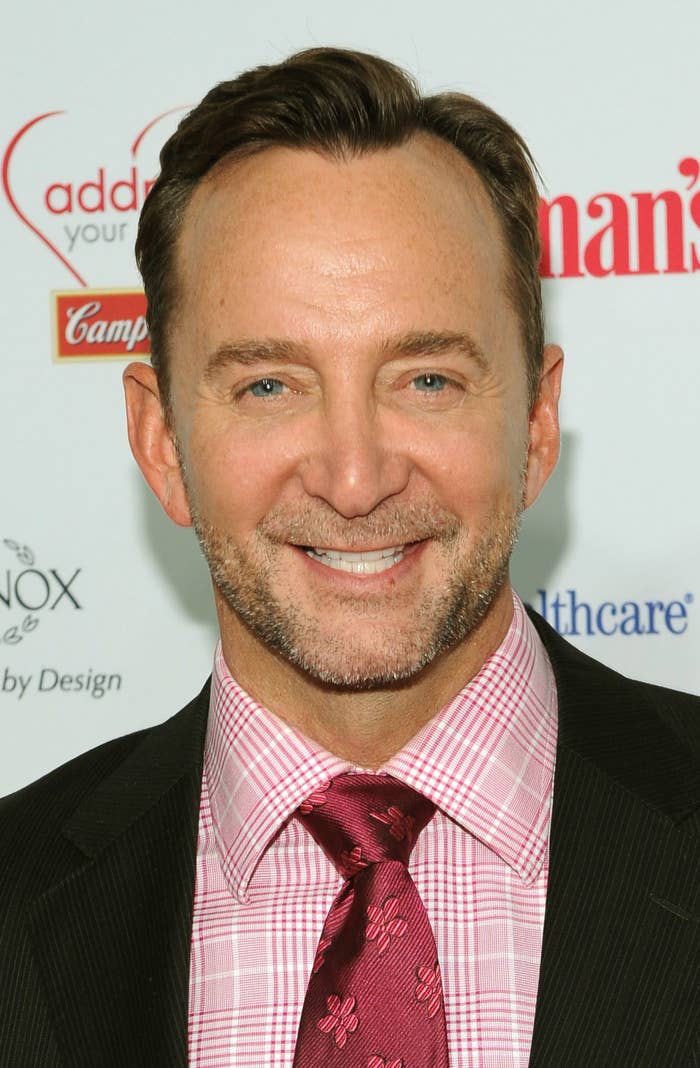 For those not familiar with the drama, here's what we know so far: Kelly was recently tagged in a photo on Twitter along with London, his former colleague of 10 years, and he discovered that he'd been blocked from viewing her account.
London even responded to the tweet that both she and Kelly were mentioned in, too. But she didn't acknowledge Kelly at all.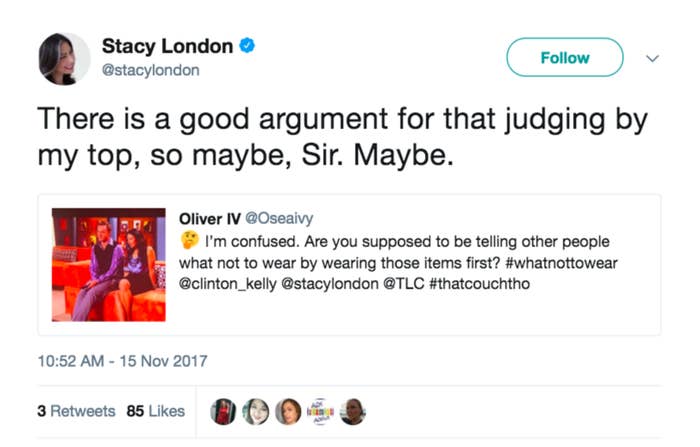 Unsurprisingly, fans of the show couldn't believe that two people they'd watched on TV for years may not be on the best of terms in real life.
It'd be an understatement to say people were hurt by the news.
Things got real deep, real fast.
"It was like getting like a little slap in the face," Kelly said on The Chew, walking viewers through how he felt about being barred from his former cohost's timeline. "And like what is that all about? Like, why? And how? And when?"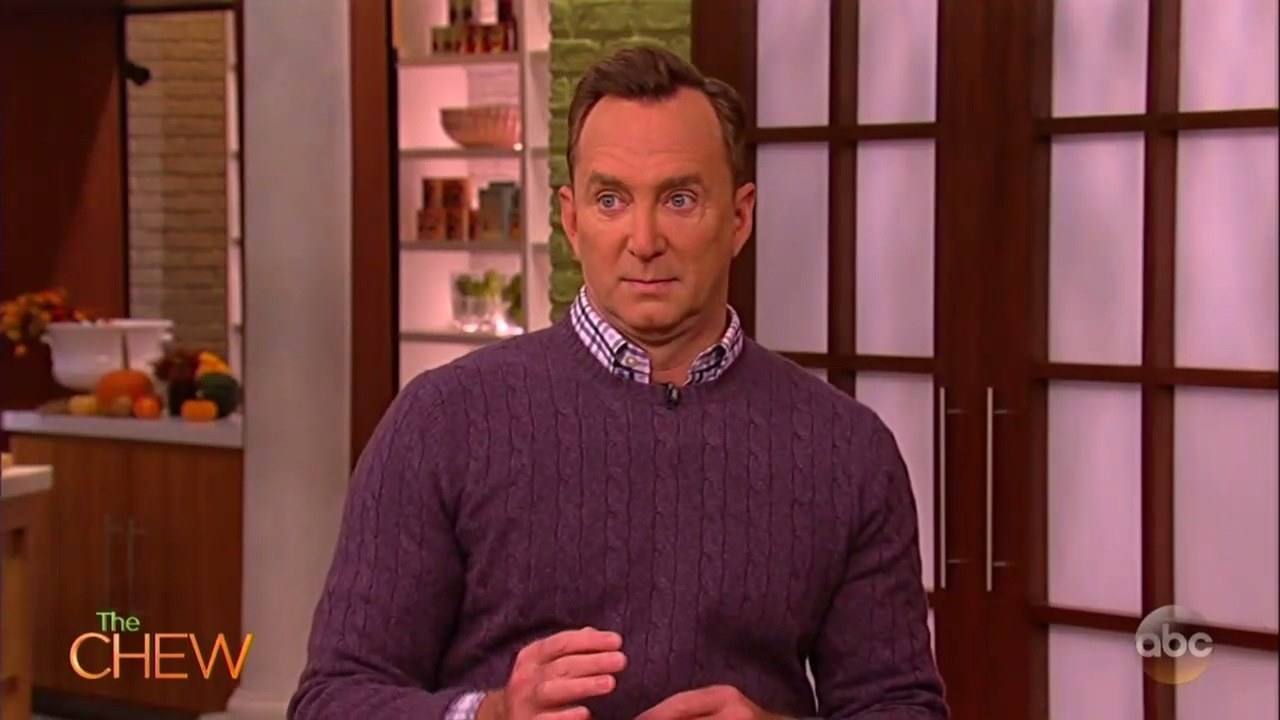 Kelly also responded to the question on the minds of his many fans: What's the tea? And according to him, there may not even be any! "Because I literally don't know whether she blocked me yesterday or a year ago or a month ago," he said.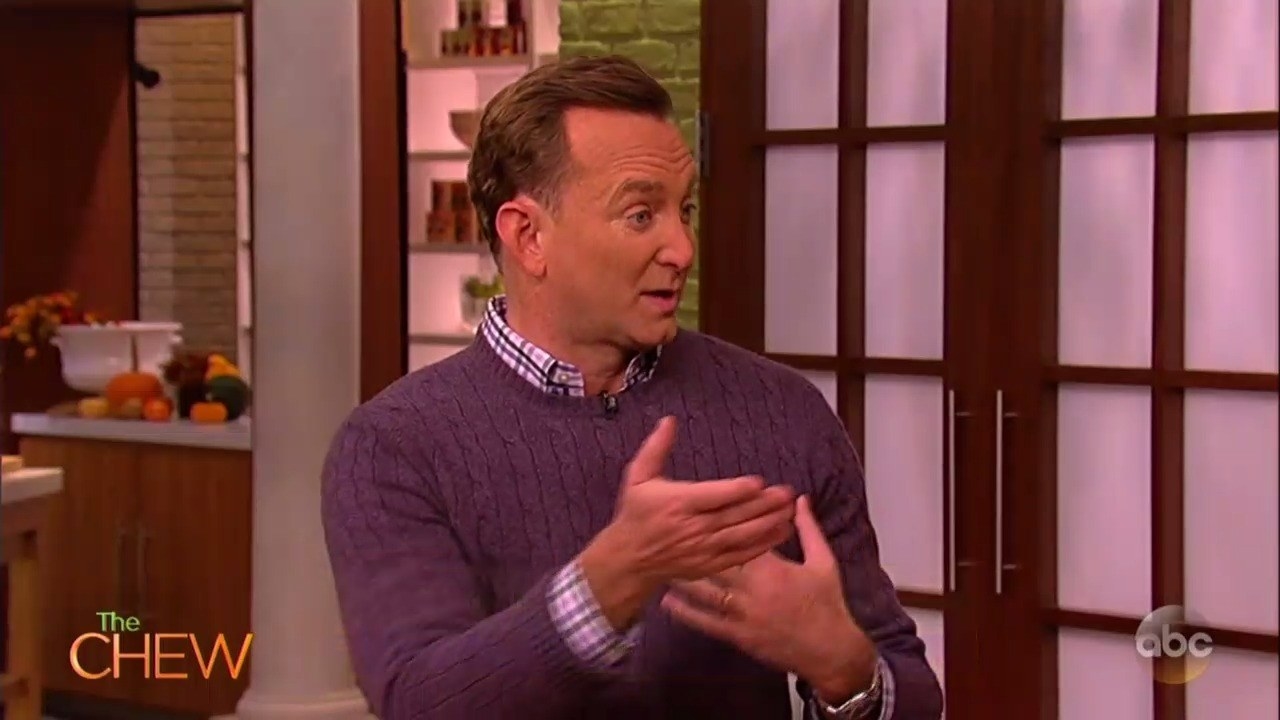 Kelly did acknowledge that he may have been accidentally blocked by London, but he said she's yet to unblock him.
Since the online debacle occurred, London's account has been active, though she hasn't directly addressed the matter. BuzzFeed News has also reached out twice to London's rep for comment as to why she blocked Kelly, but haven't heard back.