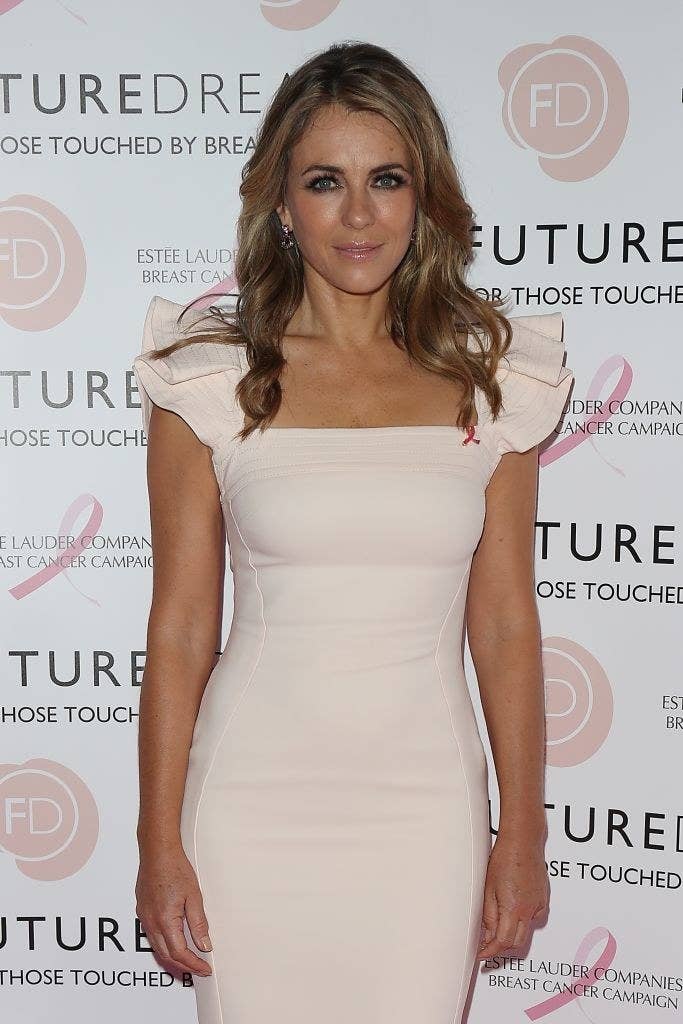 Amid mounting allegations of sexual harassment against The Royals showrunner Mark Schwahn, star Elizabeth Hurley issued a statement on Thursday saying she never saw anything inappropriate on the set of the E! drama.
Schwahn was suspended from the show on Wednesday after 18 women from his previous show, One Tree Hill, accused him of sexual harassment earlier in the week.

Then on Wednesday, 25 members of the cast and crew of The Royals signed a letter, published by Variety, similar in nature to the one written by the cast of One Tree Hill.
Alexandra Park, star of The Royals, claimed in a separate statement that she was also "exposed to" Schwahn's alleged misconduct.

"I have a responsibility as someone who was working under Mark Schwahn on The Royals to acknowledge these claims," Park said. "I am devastated to admit to myself, to my colleagues and to this industry that I too, have been exposed to this reprehensible behavior."
Lionsgate announced on Dec. 21 that Schwahn will not be returning to The Royals, with Season 4 already wrapped.
But in her statement Thursday, Hurley said, "I had absolutely no idea that [Park] was feeling frightened and sexually intimidated by Mark during this time."
"I missed this and feel like I have let down a younger cast member. I could have helped her," Hurley said. "I would have helped her. But I didn't know."

Hurley said that Schwahn "flirts and tells risqué jokes, but so do I."
"To hear that there was more than this is a shocking surprise," she said. "I never witnessed it. The set of The Royals was a very happy one, full of laughter and fun."
Hurley also said that she hasn't personally dealt with any inappropriate behavior in her decades-long career.
"It's totally unacceptable for anyone to work in a place in which they feel unsafe," Hurley wrote at the end of her letter. "Measures must be put in place in every industry so that anyone who is experiencing intimidation can seek help."

The statement signed by the 25 members of the Royals cast accused the showrunner of "repeated unwanted sexual harassment of multiple female members of cast and crew."
Hurley's name does not appear on the letter.

"Where we should have been excited to meet new female cast and crew members, we felt nauseating concern in case they too should have him track down their mobile number," the women wrote. "Where we should have offered our friends who auditioned for The Royals scene help and advice, we offered warnings about the man they would meet in the room."
Schwahn has not responded to the mounting allegations against him, and he and a representative didn't return a request for comment from BuzzFeed News.

The investigation into the allegations is ongoing. Lionsgate, the production company behind the show and E!, the network on which it airs, offered no further comment.