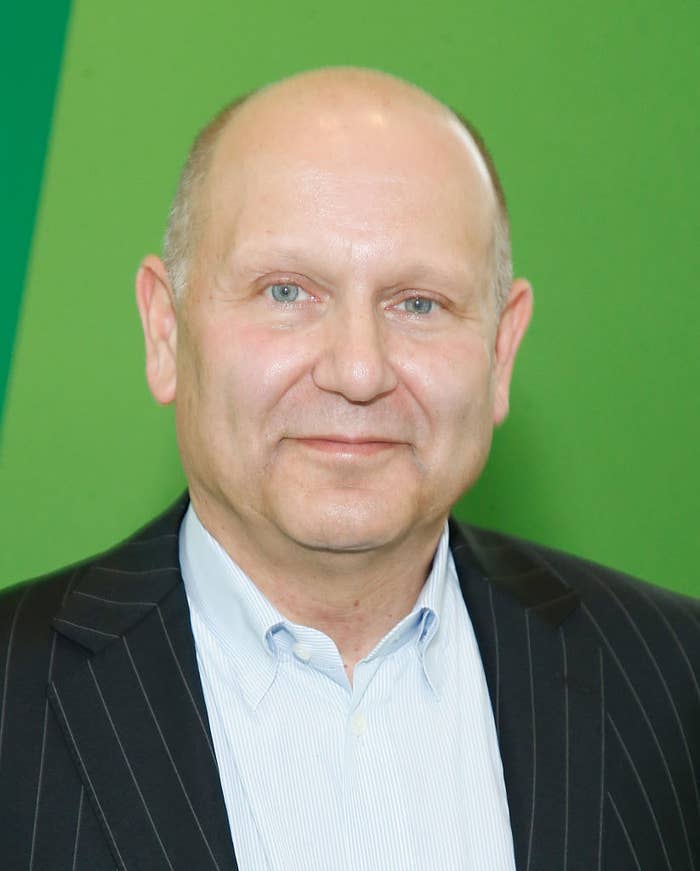 In a lengthy Variety profile, Chris Meledandri, the founder of Illumination Entertainment, revealed that he would be rebooting the Shrek and Puss in Boots franchises.
According to the outlet, Meledandri says he doesn't want a complete overhaul of the series because he finds the voice actors — Mike Myers, Eddie Murphy, Cameron Diaz, and Antonio Banderas — an integral part of what made the original films special.
"When you look back on those vocal performances they're awesome, and while you certainly could make a case for a complete reinvention, I find myself responding to my own nostalgic feelings of wanting to go back to those characterizations," Meledandri said.
Meledandri added that the hardest part about crafting a new take on the beloved film franchise has been finding "something that really does feel like it's not simply yet another film in a series of sequels."
Like clockwork, people began reacting to the news on Twitter.
Some jokes took tried and true meme formats, like the one below:
Others went the Smash Mouth route, tweaking the lyrics to "All Star," a song featured heavily in the original films.
There's a fair share of people who say they can get behind the revival.
"I unironically love the series," one fan said.
Some are okay with the news because the reboot will be handled by the same people behind the upcoming Grinch film, Universal Pictures and Illumination Entertainment.
But, with all that said, the overwhelming consensus was "nah."
"Hollywood is officially done for," one person said of the news.
"Leave the good things alone," another added.
And of course, there were GIF reactions to what naysayers believe is a horrible decision.
Representatives for NBCUniversal, which owns DreamWorks, did not immediately respond to BuzzFeed News' request for comment.
Editor note: NBCUniversal is an investor in BuzzFeed.