Thandie Newton, star of the the HBO drama Westworld, has opened up on the differing dynamics of nudity on set when it comes to male actors versus female actors.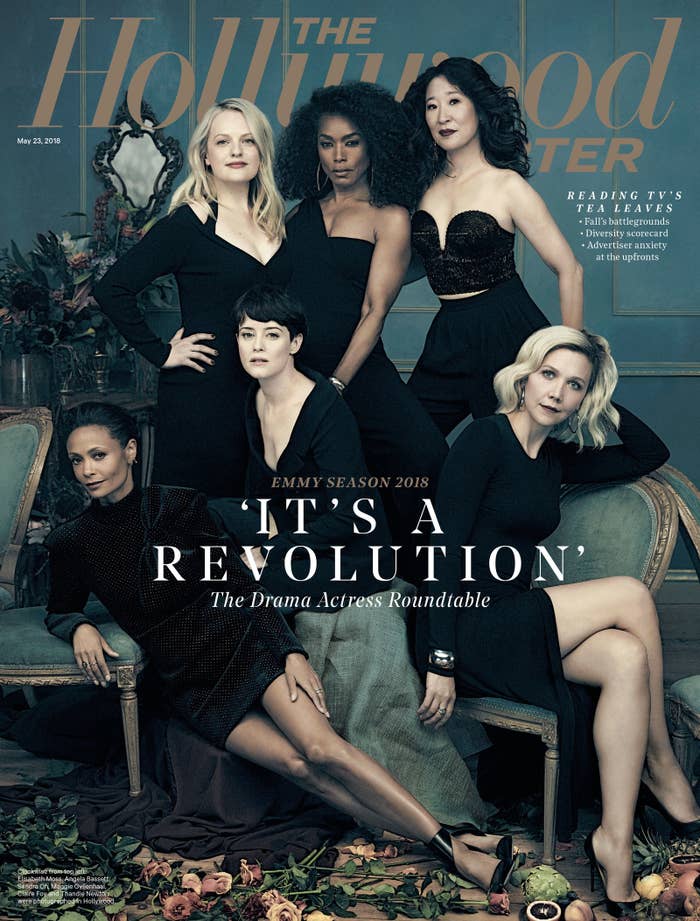 In a wide-ranging interview with the Hollywood Reporter published Wednesday, actors Sandra Oh, Maggie Gyllenhaal, Claire Foy, Angela Bassett, and Elisabeth Moss listened as Newton talked about how her male costars have been rather uncomfortable going nude on set, something that's become second nature to her character Maeve.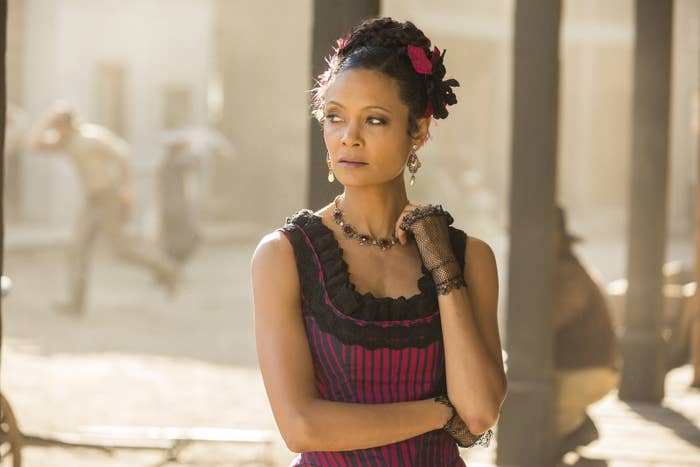 If you haven't seen Westworld, Newton's character (a robot) has to be naked a lot. It's not sexy stuff, though, as it's mostly done around scientists.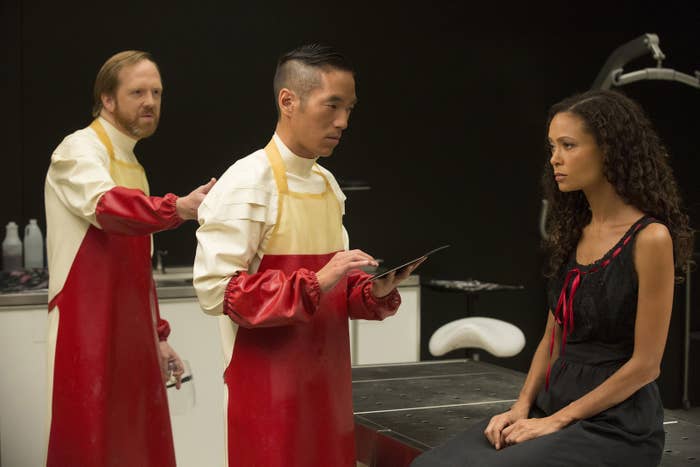 So does Evan Rachel Wood, who plays Dolores, another robot.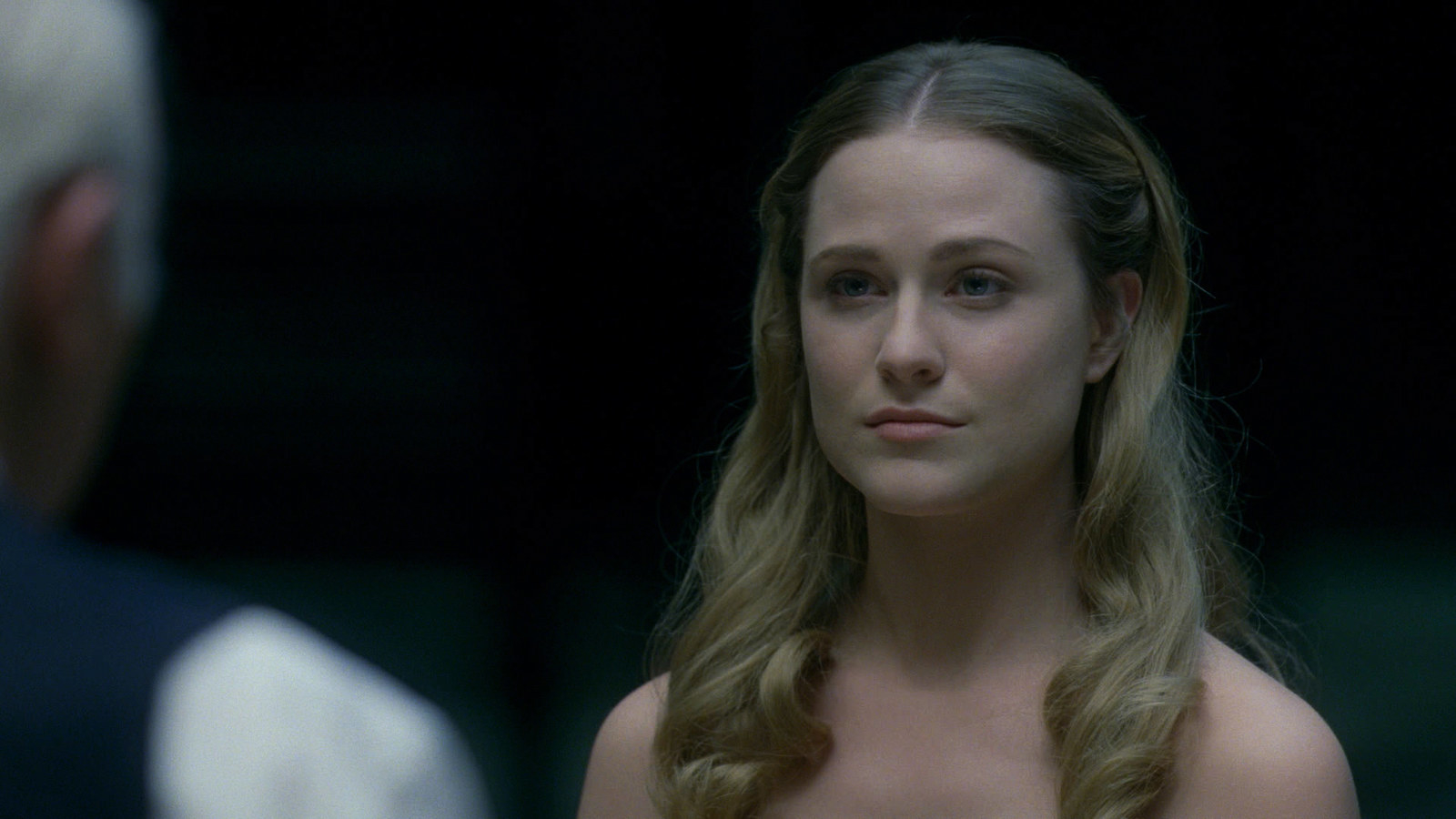 When asked how it felt to always be the one who has to strip down for a role, Gyllenhaal, who stars in HBO's The Deuce, a show that focuses heavily on sex, said she didn't have anything to compare it to, but Newton responded, "I do."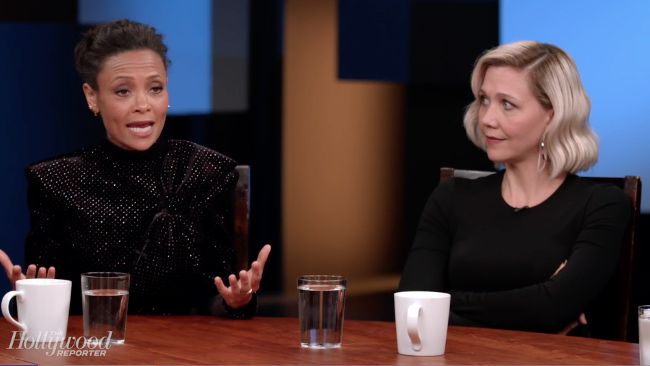 Newton explained how her costar Simon Quarterman, who plays park staffer Lee Sizemore, "was terrified" about going completely nude in the Season 2 premiere.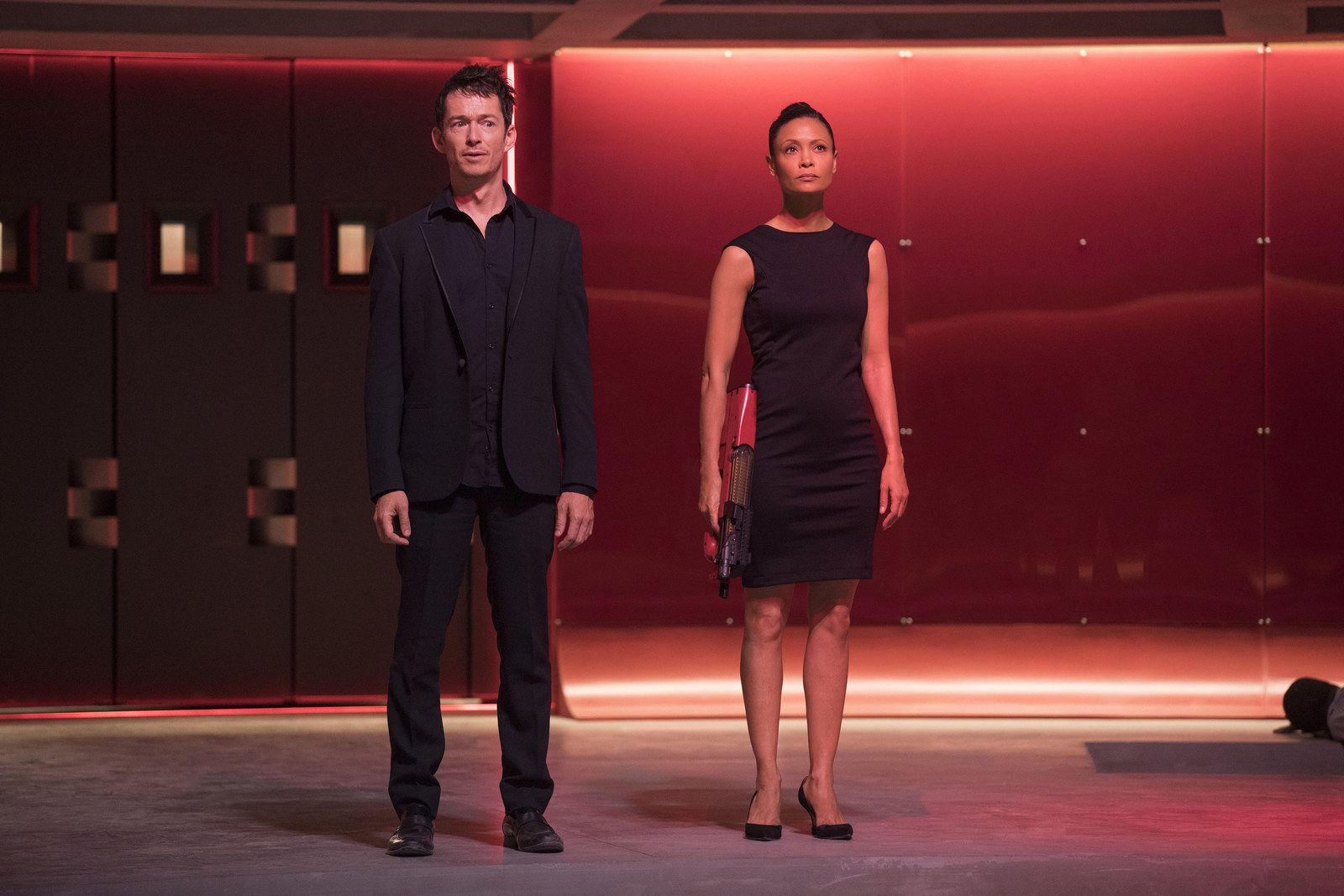 "There was no prosthetic penis there," Newton said. "He decided to go for it."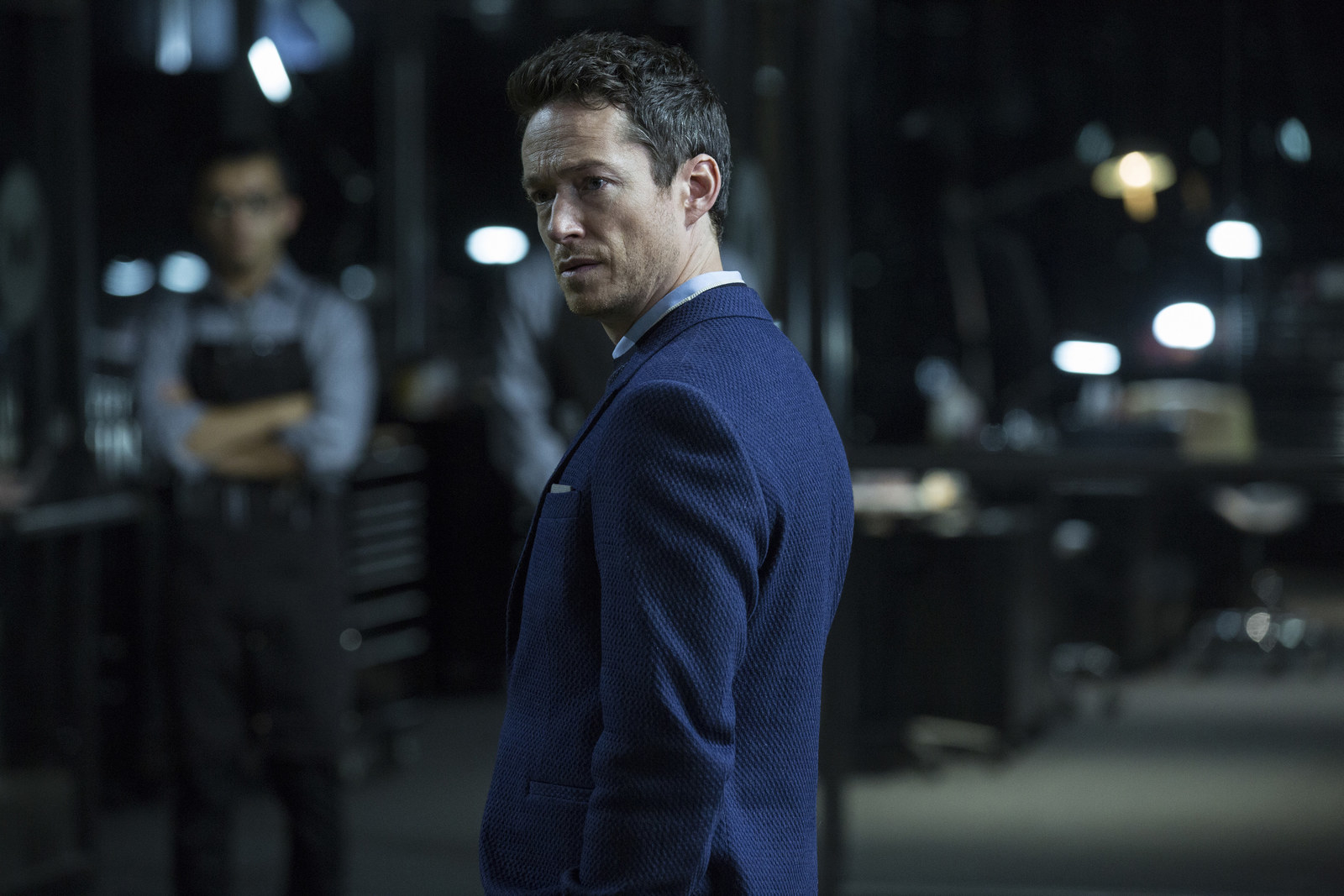 "To see this man terrified of being naked when Evan Rachel Wood and I have grown accustomed to it, sitting there, having a chat, a glass of water, totally naked, it was very touching," she said. "And he's learned that it's really tough."
Newton said this moment was particularly resonant for her because she has been objectified and lied to by directors in the past who told her they were only going to shoot a specific part of her body when instead they were showing more than she cared to reveal.
Newton said this made her more aware of Quarterman's vulnerability in that moment.
"What I love about Westworld is that it's showing the vulnerability and the objectification of a person, and if you see a person naked and not in a sexual context, suddenly you don't want to look," Newton said.
"Well, maybe some people do want to jerk off to what I was doing in season one, but that's really weird and they should check into a hospital," she joked.
The chat ended on a lighter note when Newton said that some of her male costars are "really worried about how their bodies look. So much more than us."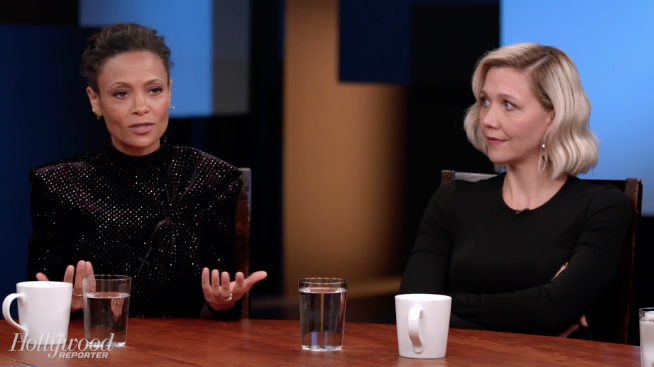 "Like these guys on Westworld are all, 'How does my bum look? I'm really scared, can you do some shading here and there?'" she joked. "And we're like, 'Really?'"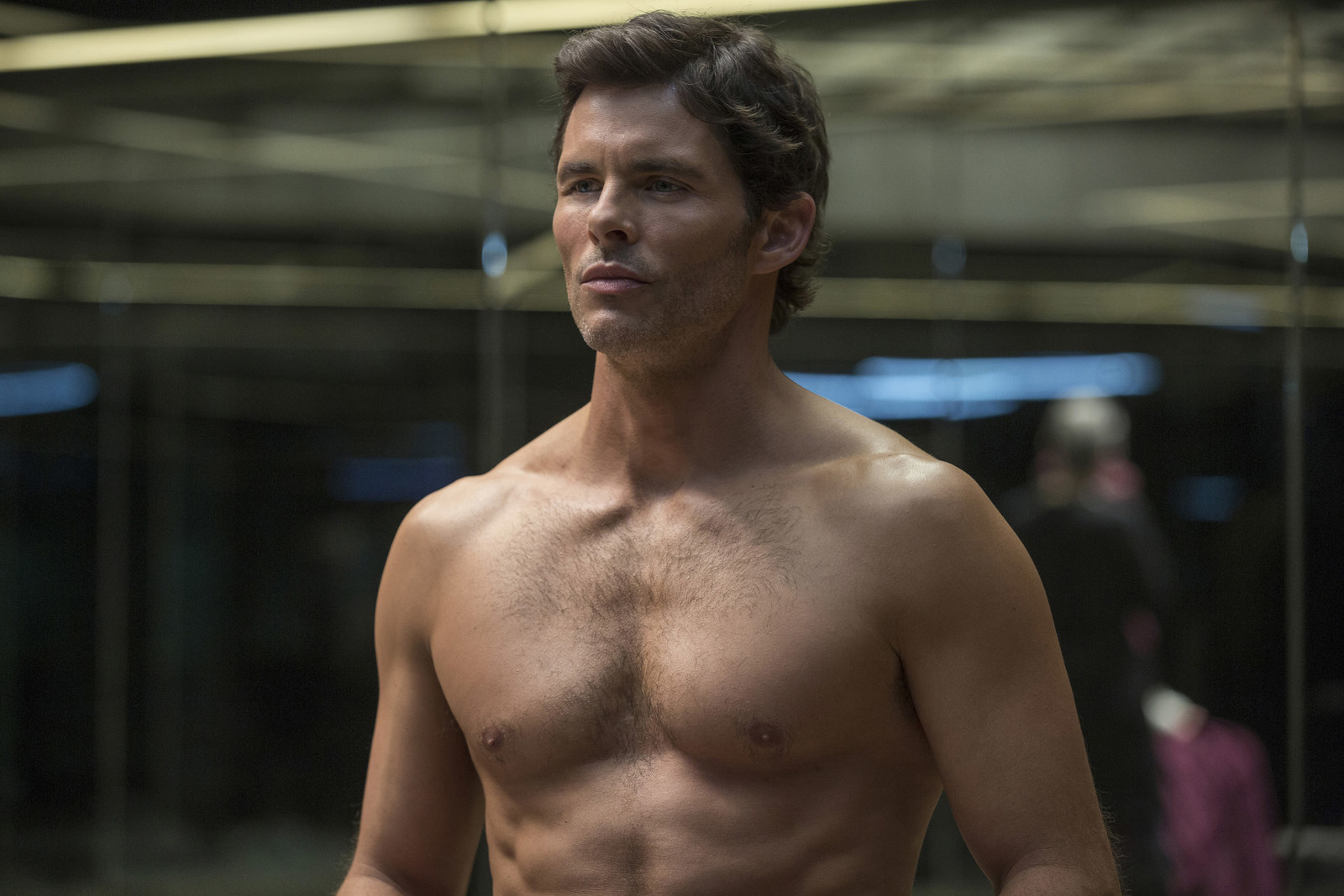 CORRECTION
Elisabeth Moss's name was misspelled in an earlier version of this post.