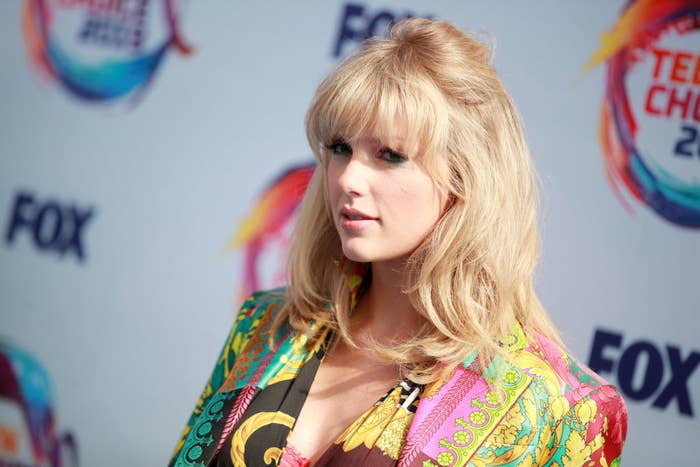 Taylor Swift says she plans to rerecord her music after the singer failed to secure her original master recordings when talent manager Scooter Braun acquired Big Machine Records, her original label, in June.
"Might you do that?" journalist Tracy Smith asked Swift in a forthcoming episode of CBS Sunday Morning. "Oh yeah," Swift said.
"That's a plan?" Smith asked. "Yeah, absolutely," the singer replied.

Swift has been speaking to the press ahead of her upcoming album, Lover, out this Friday. The controversy around her discography, and whether she'd been given the opportunity to purchase the music she'd written and recorded on the label she joined when she was 15 years old, became a much-discussed issue earlier this summer.
Braun, a well-known record executive, has worked with some of today's biggest pop stars, including Ariana Grande, Justin Bieber, and Demi Lovato. He has also worked with Kanye West, aka Swift's longtime nemesis.
In late June, news spread that Braun's company, Ithaca Holdings, purchased Big Machine Records, a music label owned by Scott Borchetta. It's also the place where Swift recorded her first six albums, making it the entity that owns her master recordings of those songs.
"This is my worst case scenario," said Swift in a statement via her Tumblr at the time. "This is what happens when you sign a deal at fifteen to someone for whom the term 'loyalty' is clearly just a contractual concept."
Swift said that she "pleaded" with Borchetta for the opportunity to own her work, but was instead given the chance to do so only if she signed another contract with the Big Machine label and "'earn' one album back at a time, one for every new one [she] turned in."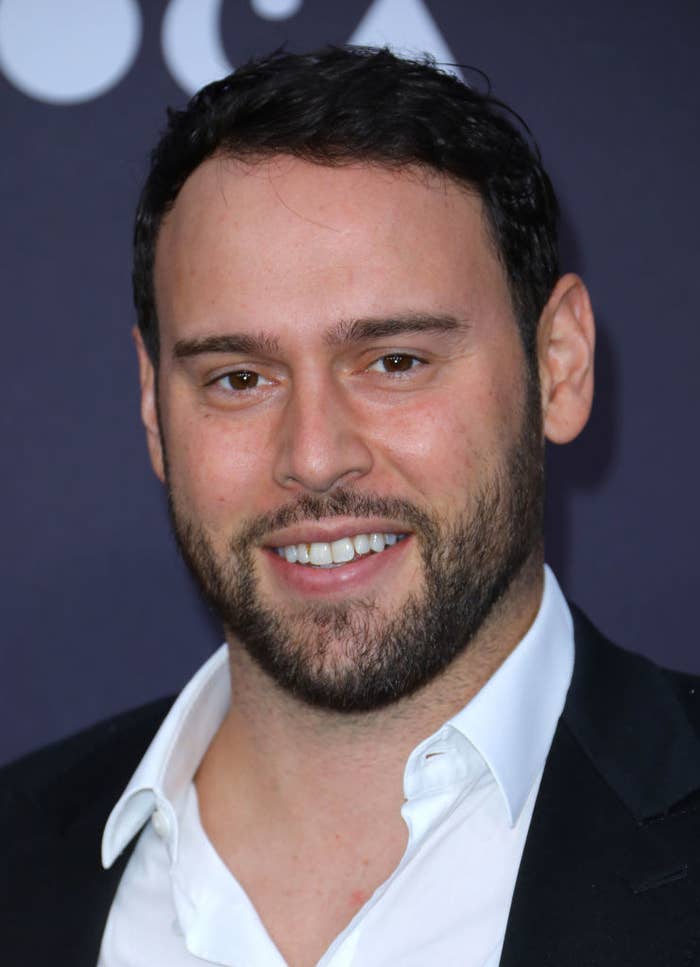 Last year, the singer switched to Universal Music Group's Republic Records, unable to bring herself to accept Borchetta's offer. She said she'd made peace with the fact that her masters would eventually be sold, but not to Braun.

In the same statement, Swift accused Braun of having some of his clients bully her. "Now Scooter has stripped me of my life's work," she said. "Essentially, my musical legacy is about to lie in the hands of someone who tried to dismantle it."
In a recent interview with BuzzFeed News, Todrick Hall, a singer and choreographer who is friends with Swift, defended her and talked about his own experience working with Braun.

Hall, who is black and gay, was once managed by Braun, and said he felt discriminated against in their working relationship over his race and sexual orientation.
"Racism is just the belief that your race is superior to another race. It doesn't mean that you don't have friends or employees that are of another race," Hall said. "It just means that at the end of the day you believe that your race is superior. And I think the same thing with homophobia."

While Braun has not commented publicly on Swift's claims, people around him, including his wife, Yael Braun, said the singer was given the chance to purchase her masters and was throwing a "temper tantrum."
A singer rerecording their own masters isn't unprecedented.
JoJo, known for early '00s hits like "Leave (Get Out)" and "Too Little Too Late," rerecorded her albums on Blackground Records after a decadelong battle with the label, which still owns the masters and licensing for those songs.
Last year, finally free from the label, the singer learned she was able to record the songs and distribute them however she pleased.
This appears to be the route Swift is taking.
In addition to addressing the controversy surrounding her catalog in the interview airing Sunday, Swift will open up about her songwriting process and growing up in the entertainment industry.
CORRECTION
Yael Braun's name was misspelled in an earlier version of this post.