Yesterday, this video of a subway singer in New York City spread across Twitter, all because people were in awe of his magnificent voice. According to his Twitter, his name is Mike Yung, and he gave an absolutely rousing rendition of "Unchained Melody," a classic song popularized by The Righteous Brothers.
Multiple accounts picked up the video of Yung singing, and nearly all of them racked up hundreds of thousands of shares and likes. Naturally, this also led to people wanting to know more about the man with the golden pipes.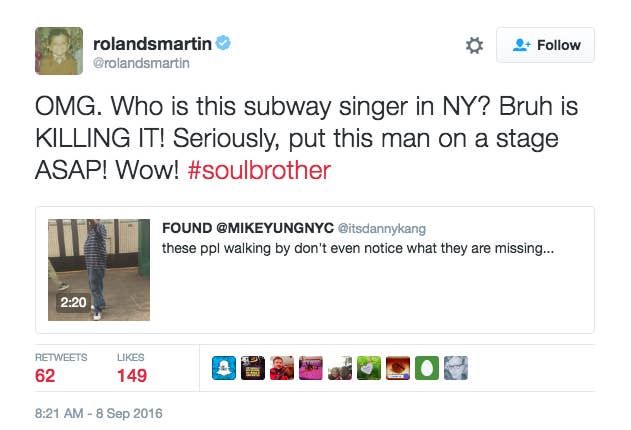 His incredible skill was lauded by pretty much everyone who watched the video.
People were very into it.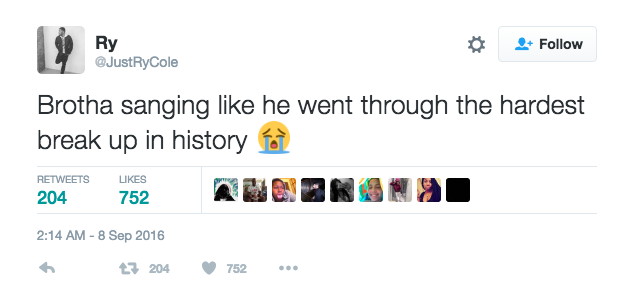 Emotions were felt.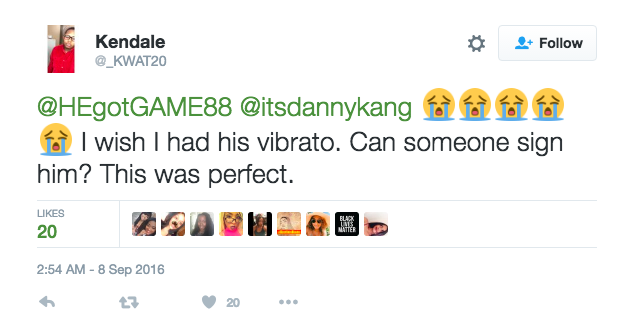 Others even wanted to hear him sing songs of other greats, like Luther Vandross.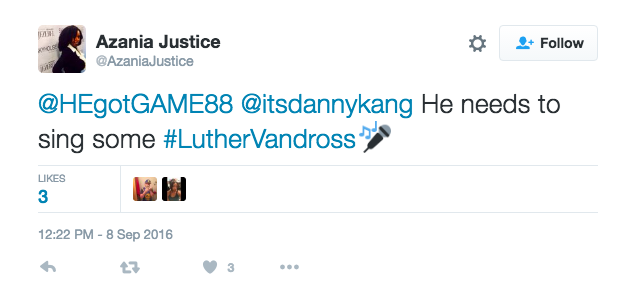 While some called for Yung to be signed to a music label.

And although it may be impossible to imagine, there were some people who walked right past Yung as he was singing his heart out.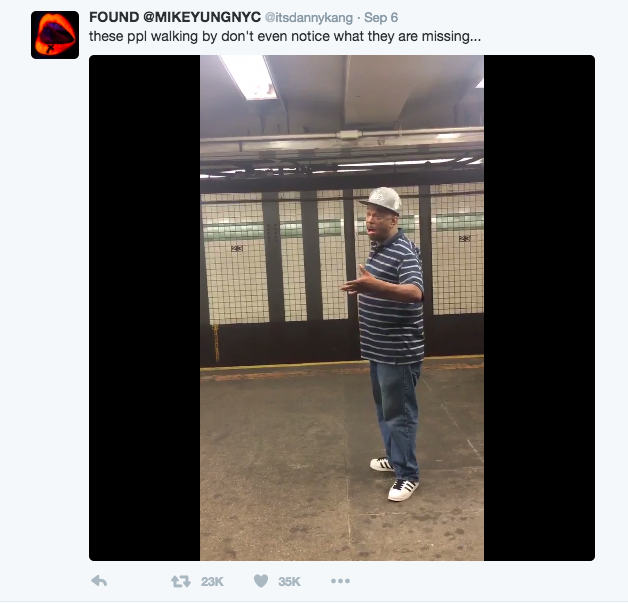 If only they knew what they were missing out on.
BuzzFeed News has reached out to Yung and even visited the subway platform where he usually performs, but has yet make contact with him.