This is Eve, the versatile rapper who gave us a range of tunes throughout her career — from the emotionally stirring "Love Is Blind" to collectively shattering the psyches of many folks across the world alongside Gwen Stefani with 2001's "Let Me Blow Ya Mind."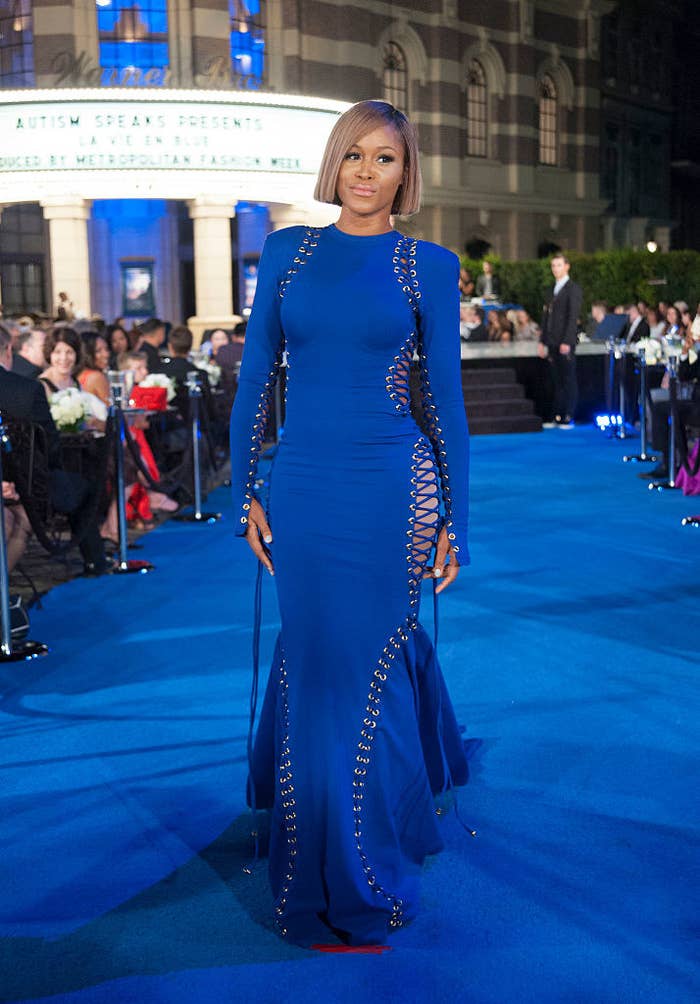 It was recently announced that Eve would be joining The Talk on CBS, alongside cohosts Julie Chen, Sharon Osbourne, Sheryl Underwood, and Sara Gilbert.
Earlier this week, Osbourne sent out a tweet expressing her excitement to work with Eve, but some people weren't really feeling the pic, mainly because of Osbourne's pose.
For those unfamiliar with the Eve's history, Ruff Ryders is the record label she began her career on, which was created by DMX. Here's an image of him throwing up the hand sign.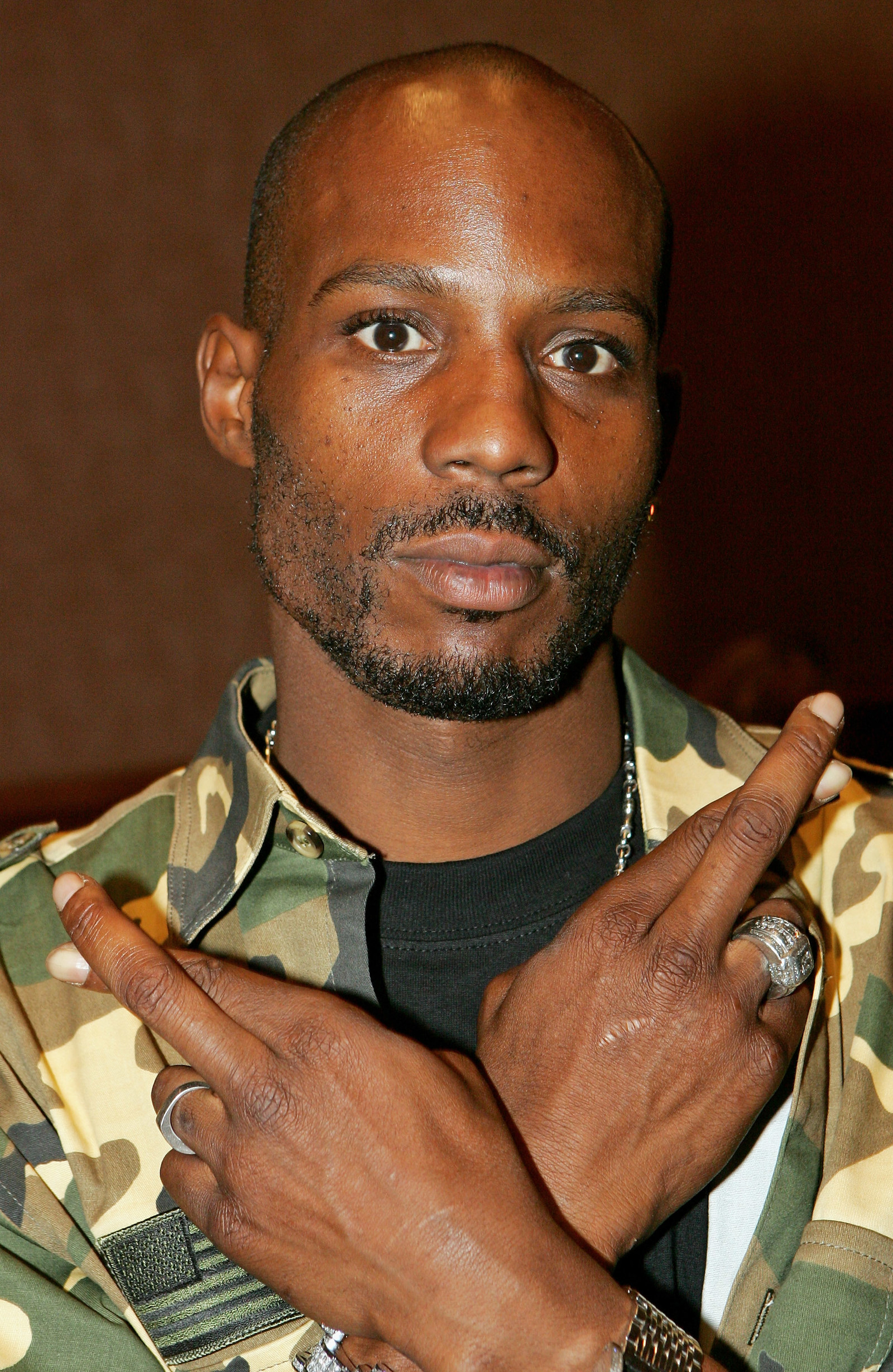 After seeing the pose Osbourne struck, people got upset. "I'ma assume that's arthritis cos I know she's not tryna do gang signs cos she's posing with a black person," one person said.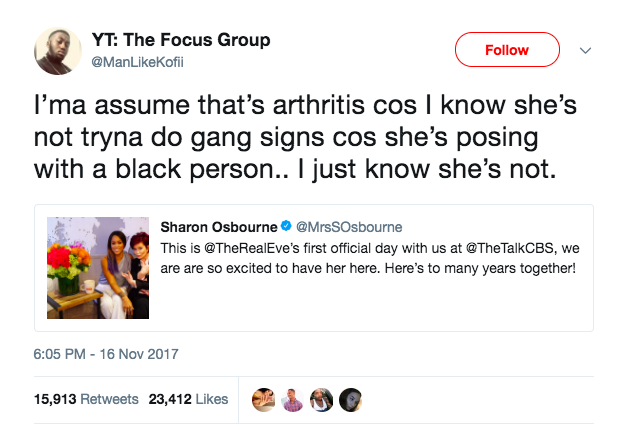 "Disappointed, but not surprised," one '80s-inspired text-generated photo said.
People were not thrilled.
"Look at me, I'm with a black gangsta thug girl ... Let me throw up some random 'gang signs' to look like I'm cool," another person mocked.
Some didn't understand why Osbourne didn't "take a regular" photo.
"Just couldn't smile, huh," another echoed.
But others noted that Osbourne appeared to be making the Ruff Ryders sign.
"Yes, Sharon, show love to Ruff Ryders," one person tweeted.
More people chimed in, also suggesting that Osbourne wasn't throwing up "gang signs."
"Many are ignorant to that fact," one Twitter user said, implying that some people may not be familiar with Eve's time in Ruff Ryders.
BuzzFeed News has reached out to representatives for Osbourne and Eve for comment.